With just hours to go until "Avengers: Endgame" hits theaters, Oscar-nominee Jeremy Renner stopped by "GMA" to talk about the blockbuster Marvel movie that millions are set to see.
Renner, who plays one of the six original Avengers, Hawkeye, couldn't reveal any spoilers before the big release, but he did call the movie "Marvel-ous."
He also opened up about bonding with his hilarious co-star Paul Rudd, who plays Ant-Man, and said they got paired together for the press junkets, which created some laugh out loud moments.
"I think I have a six pack because of laughing with him," Renner said Wednesday morning on "GMA."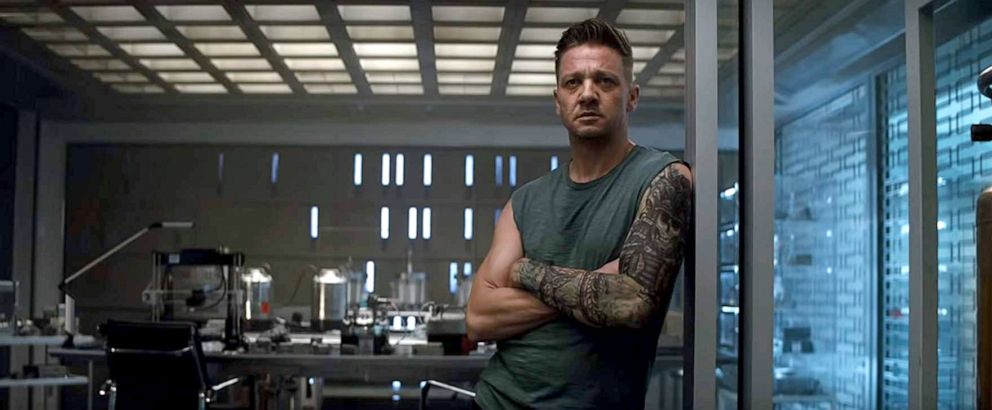 The duo obviously can't say much to press, so they've decided to parody their past films.
"We made up the move '50-Year-Old Virgins,'" he said, while a picture of the duo hugging appeared on screen.
When Lara Spencer asked Renner what she should quiz Rudd about when he appears on "GMA" later this week, he replied, "Tell him I love him."
"We text each other how much we love each other and how much fun we had [making 'Endgame']," he added. "We just had a big laugh."
Renner said the skills he's learned for his character have translated to real life.
"I actually teach [my daughter] archery," he said.
But he said to her he's just dad and she doesn't "know about the acting stuff" yet.
"Avengers: Endgame" hits theaters April 26 nationwide.
ABC News and Marvel are both part of parent company Disney.