The 30 women who will compete for Zach Shallcross' heart on "The Bachelor" season 27 have been revealed.
The 26-year-old tech executive from Anaheim Hills, California, will meet a group that includes four nurses, along with a few other medical professionals, a nanny from Vienna, a dancer and a rodeo racer, to name a few.
Shallcross, who was first introduced to Bachelor Nation on season 19 of "The Bachelorette," starring Gabby Windey and Rachel Recchia, endeared himself to audiences putting himself and his desire to find his "person" first.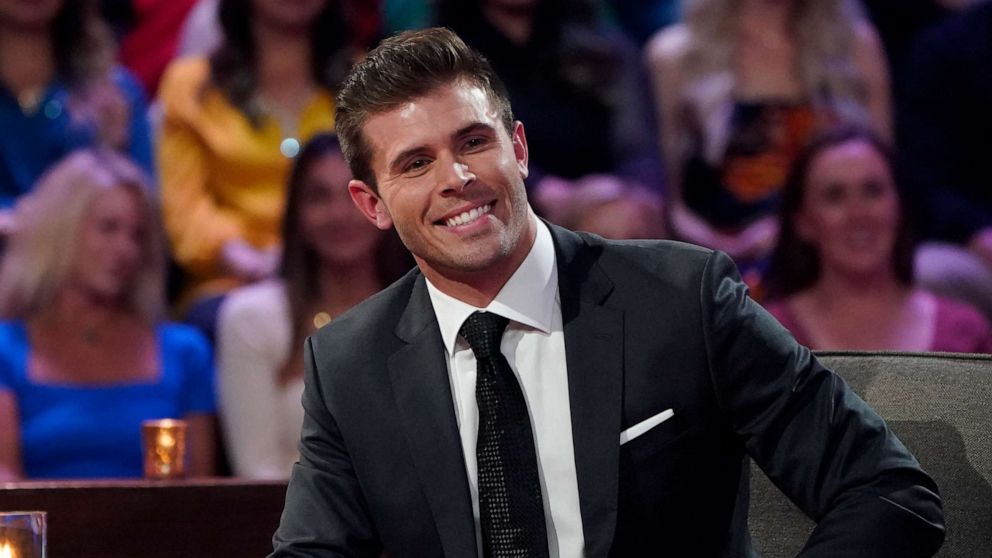 Viewers already met five of Shallcross' ladies during the live "Bachelorette" finale last September: Bailey, Brianna, Brooklyn, Cat and Christina. In a franchise first, they voted on "America's First Impression Rose" via Twitter. The winner was Brianna, who will now be safe from elimination during the first week.
Former "Bachelor" star Jesse Palmer returns for his second season as host.
Below, meet the 30 women who will vie for Shallcross' heart:
Aly, 26, a healthcare strategist from Atlanta, Georgia
Anastasia, 30, a content marketing manager from San Diego, California
Ariel, 28, a marketing executive from New York City, New York
Bailey, 27, an executive recruiter from Nashville, Tennessee
Rebecca, "Becca," 25, a nursing student from Burbank, California
Brianna, 24, an entrepreneur and America's First Impression Rose Winner from Jersey City, New Jersey
Brooklyn, 25, a rodeo racer from Stillwater, Oklahoma
Cara, 27, a corporate recruiter from Pittsburgh, Pennsylvania
Cat, 26, a dancer from New York, New York
Charity, 26, a child and family therapist from Columbus, Georgia
Christina Mandrell, 26, a content creator from Nashville, Tennessee
Davia, 25, a marketing manager from Charleston, South Carolina
Gabriella "Gabi," 25, an account executive from Pittsford, Vermont
Genevie, 26, a neonatal nurse from Baltimore City, Maryland
Greer, 24, a medical sales rep from Houston, Texas
Holland, 24, an insurance marketer from Boca Raton, Florida
Jessica "Jess," 23, an e-commerce coordinator from Winter Springs, Florida
Kaitlyn "Kaity," 27, an ER nurse from Austin, Texas
Katherine, 26, a registered nurse from Tampa, Florida
Kimberly, 30, a hospitality manager from Los Angeles, California
Kylee, 25, a postpartum nurse from Charlotte, North Carolina
Chandralekha "Lekha," 29, a financial advisor from Miami, Florida
Madison, 26, a business owner from Fargo, North Dakota
Mercedes, 24, a nonprofit owner from Bloomfield, Iowa
Olivia L., 24, a patient care technician from Rochester, New York
Olivia M., 25, a stylist from Cincinnati, Ohio
Sonia, 29, a project manager from Long Island, New York
Vanessa, 23, a restaurant marketer from Baton Rouge, Louisiana
Victoria J., 30, a makeup artist from Fort Worth, Texas
Viktoria E., 29, a nanny from Vienna, Austria
Shallcross' season of "The Bachelor" premieres Monday, Jan. 23, at 8 p.m. ET on ABC.