Why Bad Bunny's Billboard Music Awards performance with Ivy Queen and Nesi was so important to Latinas
Showstopping moments at Billboard Music Awards without an audience
Andrew Gombert/Los Angeles Times via Getty Images
Reggaeton artist Bad Bunny took home the title of Best Latin Artist at Wednesday night's 2020 Billboard Music Awards and dedicated the win to all the women everywhere -- but particularly Latina and Puerto Rican women.
"Without you, there wouldn't be anything, nothing, nothing; not music, not reggaeton, nothing," he said on stage. Fittingly, standing behind him was the female legend of reggaeton, Ivy Queen, and Nesi.
He accepted the award after performing his hit single, "Yo Perreo Sola," which translates to "I Twerk Alone." The song is on Bad Bunny's record-breaking album "YHLQMDLG" -- an acronym for "Yo Hago Lo Que Me Da La Gana," which translates to "I do whatever I want." "YHLQMDLG" previously hit No. 2 on the Billboard 200 chart, the highest ever for an all-Spanish album.
The music video for the song was released in late March and, at one point, was the most watched Latin music video worldwide. The clip, which now has more than 400 million views on YouTube, made headlines for its LGBTQ themes as it features Bad Bunny, whose real name is Benito Antonio Martínez Ocasio, in drag.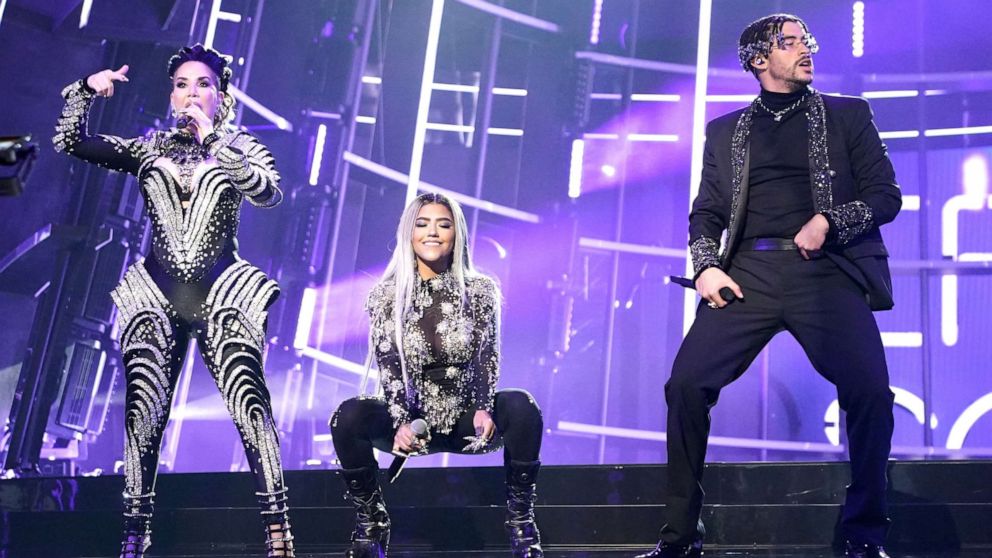 The song is about a woman who was previously interested in a man romantically, but he would ignore her. After she stops giving him attention, he wants her back. Unfortunately for him, she doesn't need his attention anymore -- to the point where she isn't even interested in even dancing with him anymore.
The lyrics come from the woman's point of view as we hear her sing, "Tranqui, yo perreo sola," or, "Chill, I twerk alone."
"Yo Perreo Sola" was celebrated as a feminist anthem, but the woman behind the iconic hook of the song, Nesi, wasn't credited. Reggaeton has long been a genre where female vocalists are featured, but not given their due credit.
This hit single was yet another example of that.
Last night, music lovers finally got to see Nesi get her well-deserved credit and shine while she was accompanied by the "caballota" -- meaning "boss lady" or "matriarch" -- of reggaeton, Ivy Queen.
Ivy Queen is the woman who laid the groundwork for the few female reggaeton singers who have come after her. She is known for the hit 2003 song, "Yo Quiero Bailar," which translates to "I Want to Dance." This song had a similar message to Bad Bunny's "Yo Perreo Sola," as it was a female empowerment anthem that touched on women making decisions about who they dance with and how they carry themselves.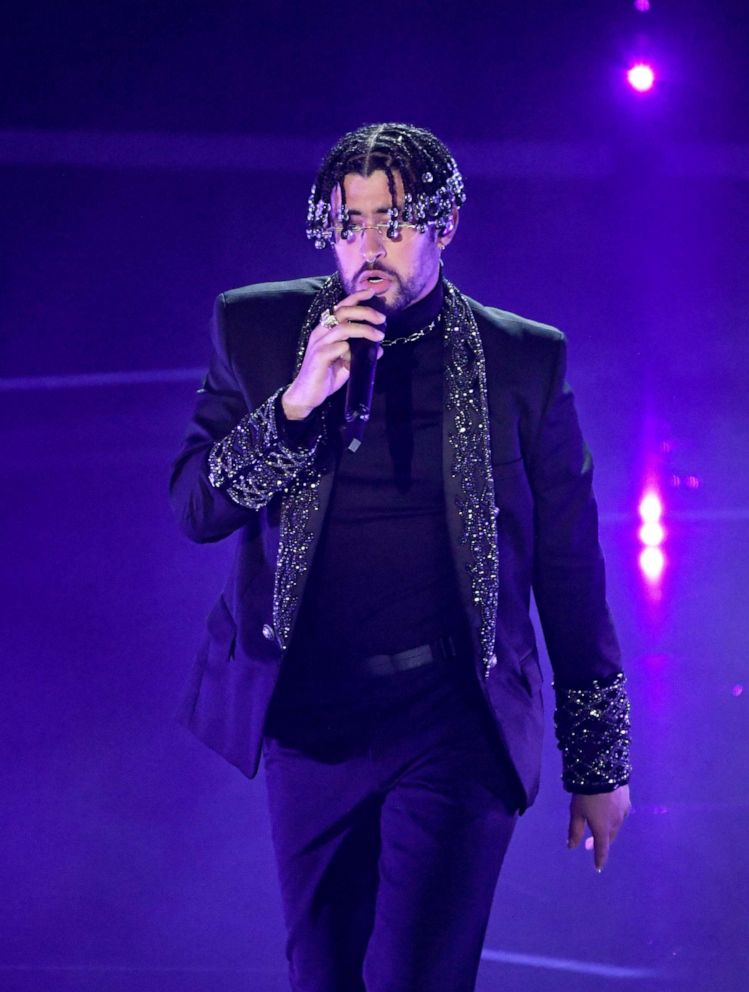 Some on Twitter acknowledged this performance as a full-circle moment for Latino pop culture.
Bad Bunny also took a somber moment to address the crisis of violence against women. In the past two weeks, Puerto Rican media has reported the killings of three women and an attack on a transgender woman. The people of the island are calling for a state of emergency. According to data from Puerto Rico's Gender Equality Observatory, at least 37 direct and indirect femicides have been registered in the island from January 2020 to September 2020.
In the wake of this news, Bad Bunny called for an end to the "machista" violence against women. He said it's necessary to learn you can twerk and be respectful at the same time.
As the PSA reads at the end of the "Yo Perreo Sola" music video: "If she doesn't want to dance with you, respect her. She twerks alone."