Our favorite Blake Shelton moments for his birthday
CBS via Getty Images, FILE
Blake Shelton opened up on what it's been like taking on the role of being a stepfather to wife Gwen Stefani's three children.
During an appearance at the Country Radio Seminar in Nashville, the country artist opened up about his role as a stepparent to Stefani's three sons, Kingston, Zuma and Apollo, whom she shares with ex-husband Gavin Rossdale of the rock band Bush.
Shelton noted that when he and Stefani first started dating, she was concerned that her children would be a deal breaker in the relationship.
"I think Gwen thought when we first started seeing each other that it was just gonna be a moment in time because of that," he said.
But for Shelton, he says it had the opposite effect.
The country superstar shared that growing up, he had a model example of what it means to be a father figure from his own dad, Richard, who also served as a stepdad to his brother, Richie.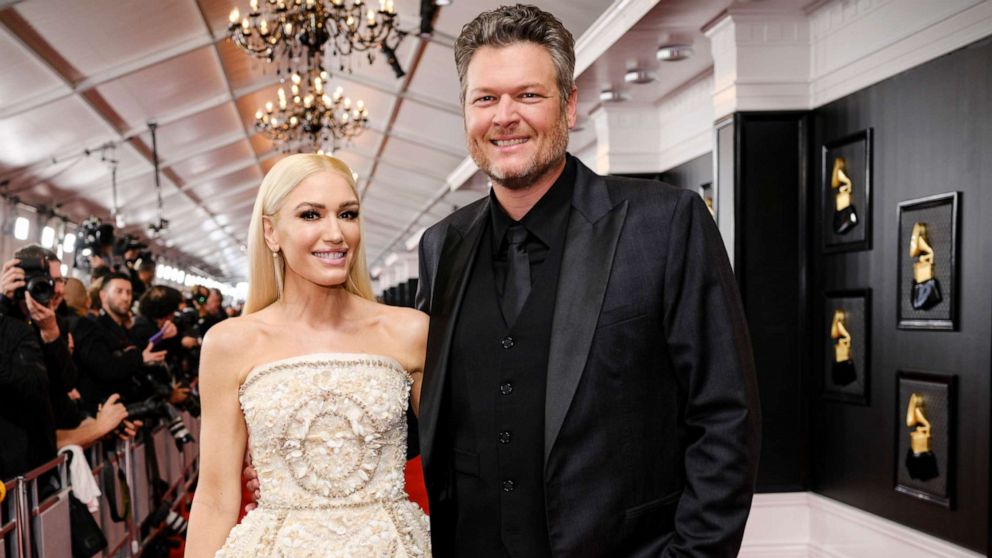 "My dad, when he married my mom -- my mom had a baby, my brother, Richie," he said. "And he took Richie on and raised him from the time he was 1 years old and my brother never thought of my dad as anything other than his dad."
He said his parents divorced and his dad later went on to remarry a women who already had kids, and he also acted as a stepfather to those children.
"The example that my dad set for me was that was not even a consideration. 'You got three boys? Awesome! My dad did it. My dad raised me. I could do this,'" Shelton explained. "I didn't know what I was signing up for, but I was all about signing up for it, and every day I've fallen in love with the boys as much as I do with Gwen."
Shelton and Stefani tied the knot during a ceremony on their property in Oklahoma in July 2021.
They met on the set of "The Voice" in 2014 when Stefani served as a coach in season seven.