Take it from me': Proud LGBTQ celebs share their most empowering advice
Terry Wyatt/Getty Images for CMA, FILE
T.J. Osborne, one half of sibling duo Brothers Osborne, discussed being gay for the first time in public.
"There are times when I think I've marginalized this part of me so that I feel better about it...and I realize that it is a big part of who I am: The way I think, the way I act, the way I perform," he explained in a new interview with TIME. "God, think about all the times that we talk about love, and write about love. It's the biggest thing we ever get to feel. And I've kept the veil on."
Osborne's coming out marks a historic moment for the genre, as he is now the first openly gay artist to be signed to a major country label.
"You know that thing -- stand for something, or you'll fall for anything? That sounds like something someone in country music would say. But if you stand for something and it's not what they stand for, then they hate it," the singer, 36, added.
Osbourne took to Instagram to share a video in which he explained why it was important for him to tell his story.
"This story always seemed too mountainous to tell but now that it's been told I am at a loss for words as to how clear the path was all along," he wrote, thanking "all of the pillars of people" around him who have stood by him.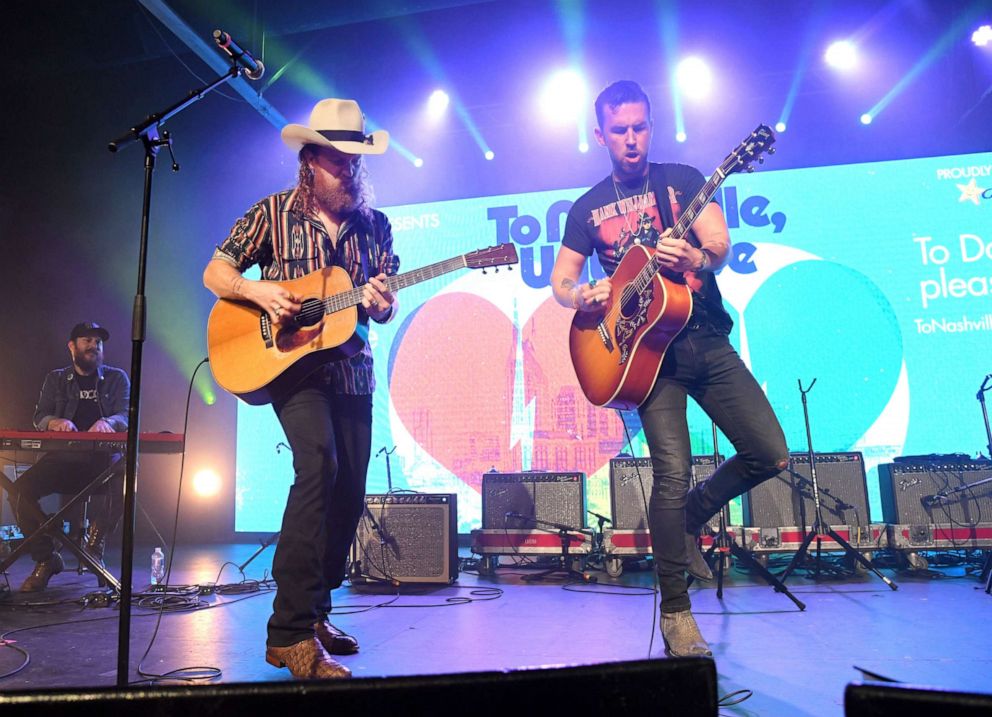 Osborne's brother and bandmate, John Osborne, also voices his support in the interview, saying that his brother's happiness and ability to live authentically is more important than any career milestone.
"If I had to have all my money and success erased for my brother to be truly fulfilled in life, I wouldn't even think about it," he said. "Not for a second."
Anthony Ramos, GLAAD's head of talent, responded to the news in a statement, calling Osborne's coming out "a major step forward to increase LGBTQ acceptance and inclusion in the country music world."
"I hope that the business continues to realize that there is a space for LGBTQ artists, and that they can be commercially successful," Ramos said. "Brothers Osborne are one of today's most successful country music acts and T.J.'s decision to share his true and authentic self with their many fans has the power to change hearts and minds when it comes to acceptance for the LGBTQ community."
Brothers Osborne's most recent studio album, "Skeletons," was released in October 2020. It features the lead single "All Night."