Carly Rae Jepsen reveals James Taylor as her dream collaborator, talks 'Call Me Maybe' legacy
Carly Rae Jepsen shares dream collaborator in 'Ask Me Anything' and we're here for it
Carly Rae Jepsen has Carolina in her mind when it comes to her dream collaborator.
The Canadian pop star took part in a round of Ask Me Anything with "Good Morning America" after her set during the 2023 "GMA" Summer Concert Series to answer fan questions.
When asked about her dream collaborator, Jepsen pointed to the iconic American singer-songwriter James Taylor.
"I'm scared to say it out loud because he's just, like, the artist of all artists who I dedicated [my newest album] 'The Loveliest Time' to, actually, but James Taylor," she gushed.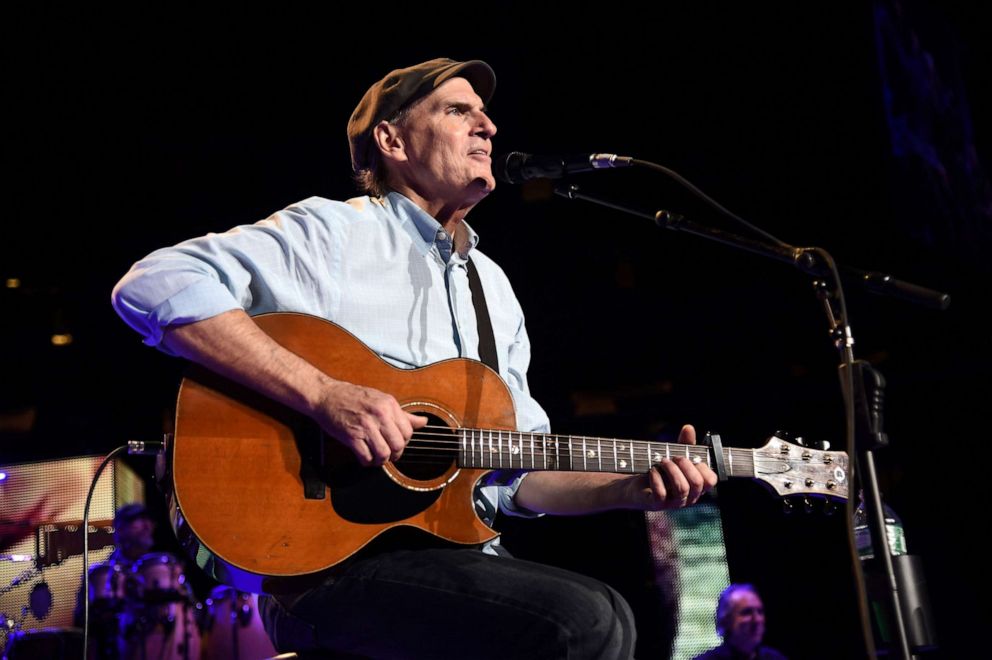 Jepsen shared an Instagram post in July, the night before "The Loveliest Time" dropped, in which she wrote about how Taylor is "one of the reasons I started making music."
"I would just love to sing 'You Can Close Your Eyes' with him one day," she continued, referencing Taylor's 1971 song. "That's on my dream list."
Before finishing with the subject, Jepsen added David Byrne to the mix, saying with a laugh, "I have a list of people."
While Taylor has clearly had an impact on her career, Jepsen also expressed love for her LGBTQ+ fans when asked how it feels to have been embraced by the community.
"It means everything, pretty much. I don't know how to, like, properly even explain the joy and the feeling of the rooms that I get to be in. It is unlike anything else," she said, adding that it "means the whole, wide world to me."
With "The Loveliest Time," Jepsen has now released seven studio albums. So, how does it feel now looking back at 2011's "Call Me Maybe," the song that catapulted her to stardom?
"I had no idea that 'Call Me Maybe' was going to take off the way it did. I mean, who could predict that? It would be pretty psycho if I was like 'this song,'" she recalled. "No, but we were all surprised, the writers and myself."
As for the song's legacy?
"I think to this day I feel ... very fortunate that something connected in that way," she explained. "I think right now, at least in my set, it represents this sort of, like, nostalgic, happy memory that we get to celebrate together."
Jepsen's album "The Loveliest Time" is available to buy and stream now.