Biggest moments and winners of unique 72nd Emmy Awards
Zendaya won her first Emmy at the 2020 Emmys, becoming the youngest person to win for lead actress in a drama series for her role in "Euphoria."
"I know this feels like a really weird time to be celebrating, but I just want to say there is hope in the young people out there," Zendaya said in her acceptance speech. "I know our TV show doesn't always feel like a great example of that, but there is hope in the young people."
"And I just want to say to all my peers out there doing the work in the streets, I see you, I admire you," she added.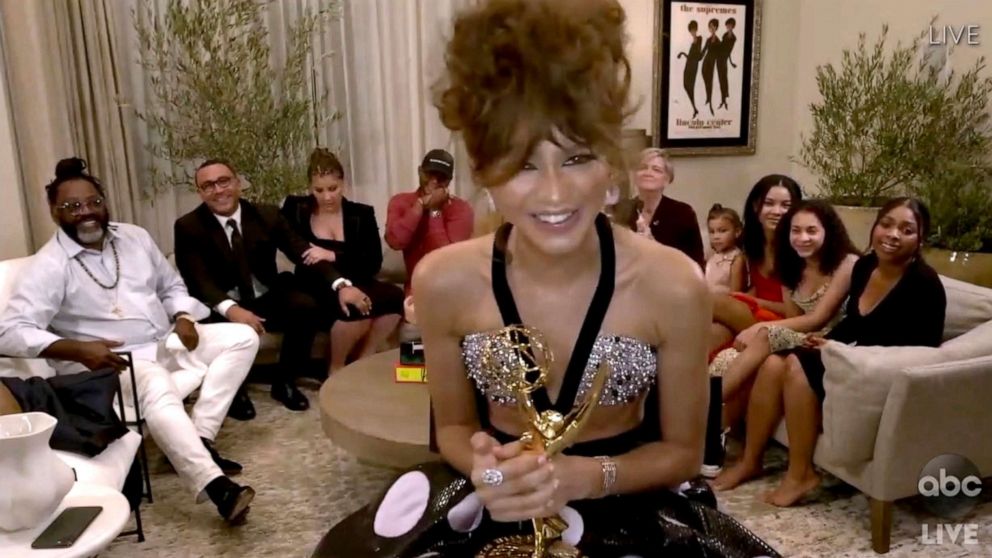 The "K.C. Undercover" alum was nominated in the category alongside "The Morning Show" star Jennifer Aniston, "The Crown" star Olivia Colman, "Ozark" star Laura Linney and "Killing Eve" co-stars Jodie Comer and Sandra Oh.
Comer became the youngest winner in the category last year at 26, with the "Spider-Man: Homecoming" star taking the title from her this year at 24.
This was Zendaya's first Emmy nomination and it came during the year in which the Emmys made headlines for nominating a record number of Black nominees.
"I'm honestly speechless, my heart is just overflowing with love and gratitude," Zendaya wrote on Instagram in reaction to her surprise nomination.