"Scream 6" is sure to be filled with plenty of scares, meta commentary and Ghostface kills, but it will be missing one key ingredient that has defined the franchise: star Neve Campbell as iconic final girl Sidney Prescott.
Campbell announced last June that she was stepping away from the "Scream" franchise ahead of the sixth installment over an apparent pay dispute. The actress has portrayed Sidney since the first film in the series captivated audiences in 1996.
Jenna Ortega, who plays Tara Carpenter in "Scream 6," reprising her role from the previous film, told Elle that Campbell's exit "was really unfortunate."
"Especially because Neve is the coolest, sweetest, most talented lady," she continued. "The franchise wouldn't be what it is without her."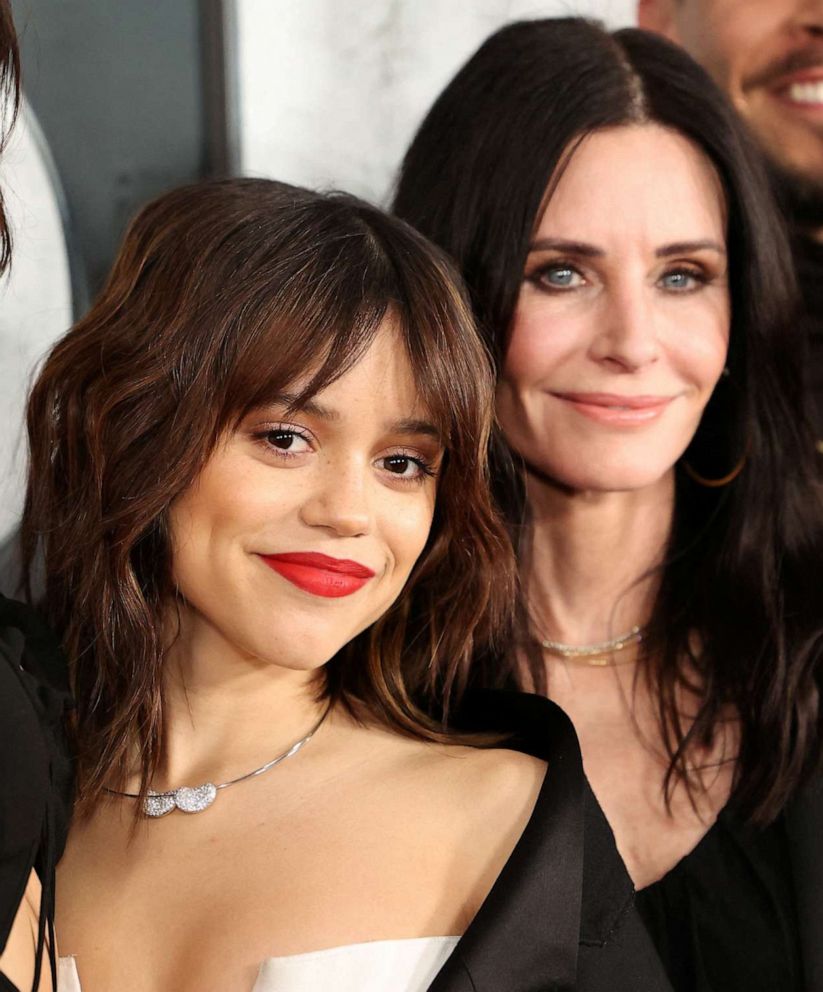 Courteney Cox, the remaining original cast member, who has played Gale Weathers since the original 1996 film, also chimed in on Campbell's absence.
"We always have different storylines but she is always missed," Cox told The Hollywood Reporter. "She's an incredible actor and girl."
Kevin Williamson, who wrote the original "Scream" as well as the 1997 sequel "Scream 2" and, later, 2011's "Scream 4," told Page Six at the movie's New York premiere on Monday evening that the "door is wide open" if Campbell ever wants to return.
"There's always room for her to come back," Williamson said. "You know, the door is wide open and if she ever wants to come play with us again, we're here. [Neve] is a friend of mine. We stay in touch all the time."
Campbell previously spoke out about the potential for "Scream" fans to see her back as Sidney, telling Entertainment Tonight last August, "I'm not just done with the chapter. I care about these movies. If they were to come to me with an amount that felt in keeping with ... the value that I bring them, I would certainly consider it."
"Scream 6" arrives in theaters March 10.