Jeremy Renner's first red carpet since his horrific snowplow accident turned into a family affair.
The "Avengers" star stepped out with a slew of family support -- most notably his 10-year-old daughter Ava -- at the Los Angeles premiere of his Disney+ original series "Rennervations" at the Regency Village Theatre on April 11.
While Renner looked sharp in a crisp blue suit, Ava matched her dad as she wore an adorable blue dress to complement him as they walked hand-in-hand down the blue carpet.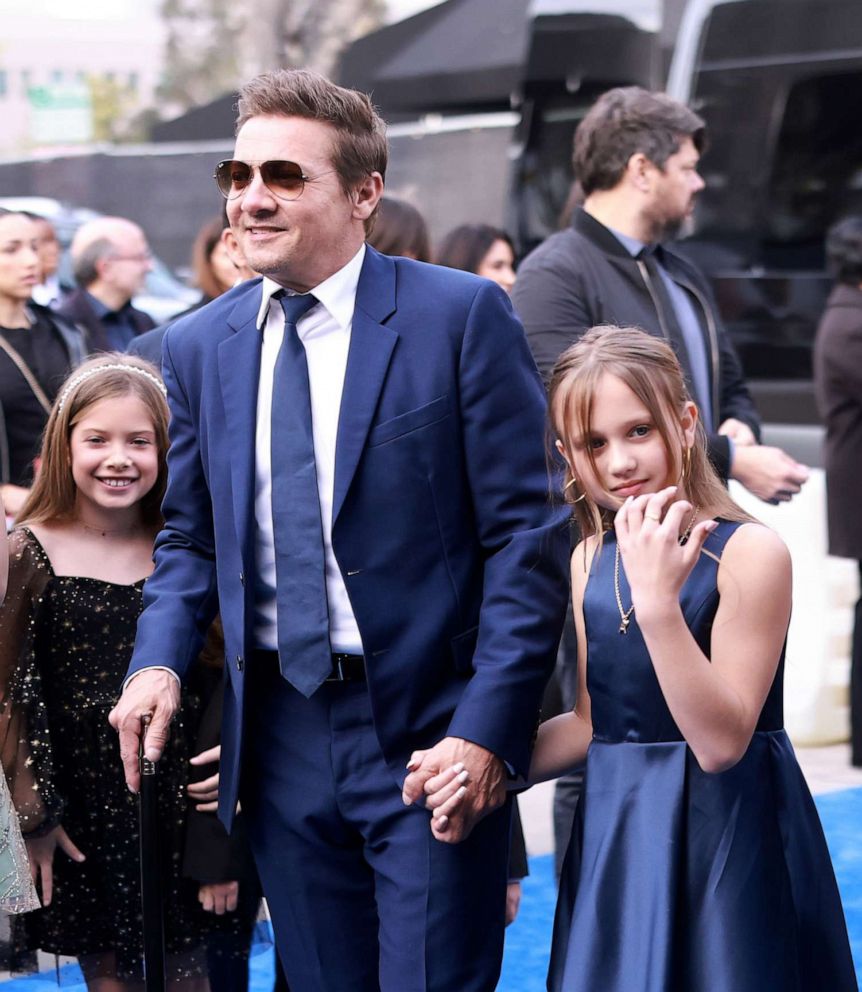 In "Jeremy Renner: The Diane Sawyer Interview -- A Story of Terror, Survival and Triumph," the "Hawkeye" actor told Diane Sawyer his family has helped him process both the mental and physical pain he has experienced since the New Year's Day accident.
"This is what I talk to my family about from all their perspectives, which are horrifying, that I put upon them," he said. "What we just endured -- that's real love. It's suffering -- but that feeds the seeds of what love is."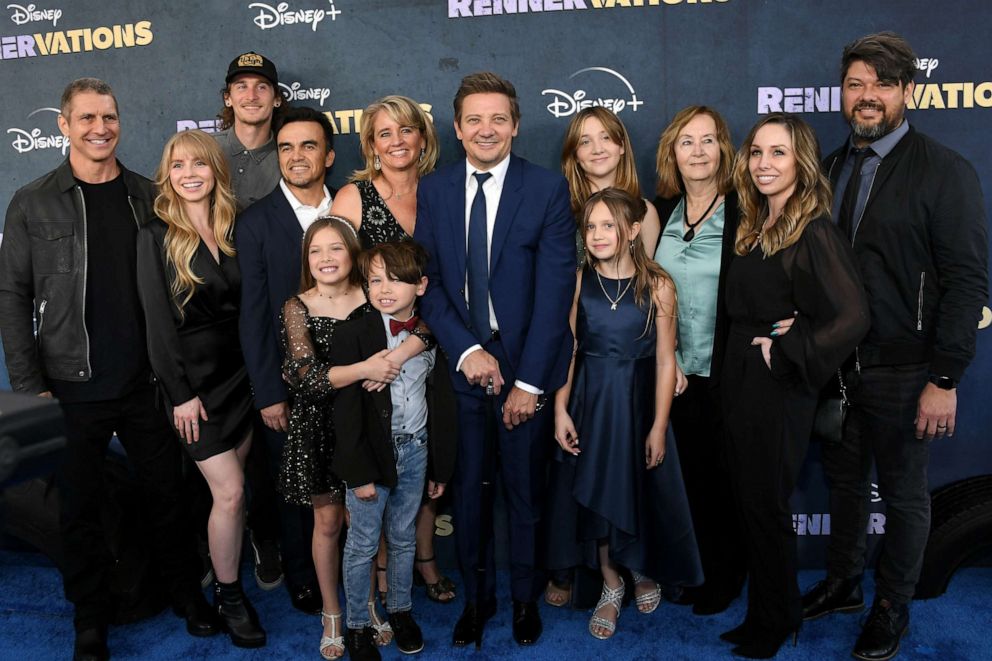 The two-time Academy Award-nominated actor said he considers himself a "lucky man" having survived and largely recovered from the accident in which he was crushed by a 7-ton snowplow, breaking more than 30 bones.
Renner said he refuses to be "haunted" by memories of his accident and has been focusing on his recovery, adding that he has "no ego" when it comes to letting a stuntman take over his stunts in future projects.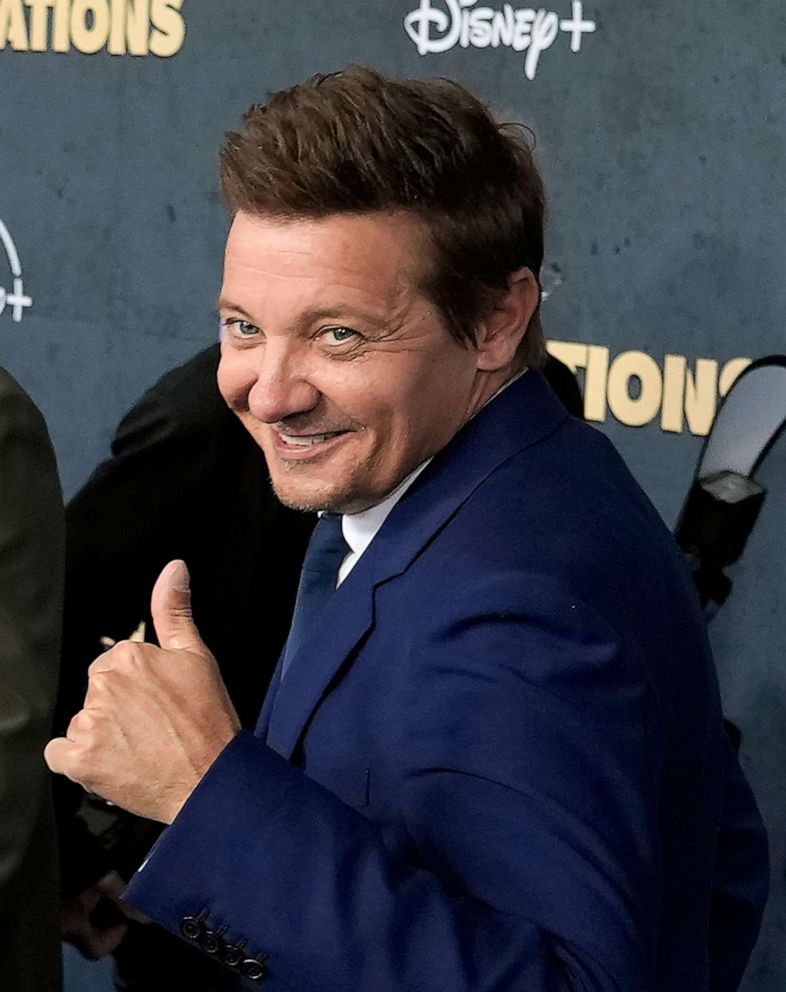 The first three episodes of "Rennervations" are available to stream on Disney+ right now.
Disney is the parent company of ABC News and "Good Morning America."