Joanna Gaines announces new cookbook of family recipes
Larry Busacca/Getty Images, FILE
November 07, 2019, 8:42 am
Joanna Gaines is following up her best-selling 2018 cookbook with another announced Thursday on "Good Morning America."
"Magnolia Table, Volume 2," replete with 145 new recipes from the former HGTV star, will be released on April 7, 2020, and is currently available for preorder.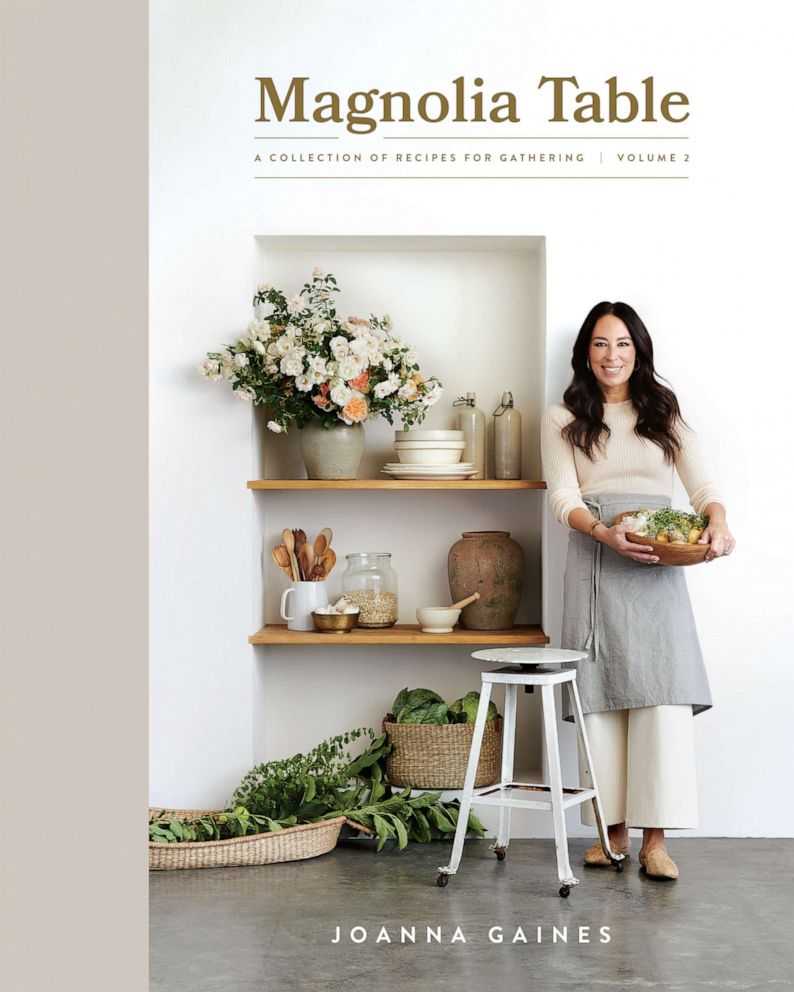 The upcoming cookbook will include recipes for everything from mushroom Gruyére quiche to pumpkin cream cheese bread to grilled bruschetta chicken.
"What I would love is for people to get these recipes and modify them for their own family," Gaines said in a video. "At the end of the day it's really about gathering your family and friends around the table. It's those moments that make working in the kitchen worth it every time."
Gaines, 41, and her husband Chip, 44, bid farewell to their HGTV show, "Fixer Upper," last year to focus on their five children, among other projects.
They also have a quarterly lifestyle magazine, Magnolia Journal, and a shopping complex, Magnolia Market, in their hometown of Waco, Texas.