Michael J. Fox's family stepped out with him on Tuesday night as he was honored with a lifetime achievement award.
The "Back to the Future" actor, 61, walked the carpet at the Spring Moving Image Awards in New York City with his wife Tracy Pollan, 62, and twin daughters Aquinnah Kathleen Fox and Schuyler Frances Fox, both 28.
He was also joined on the carpet by "Still: A Michael J. Fox Movie" director and producer Davis Guggenheim.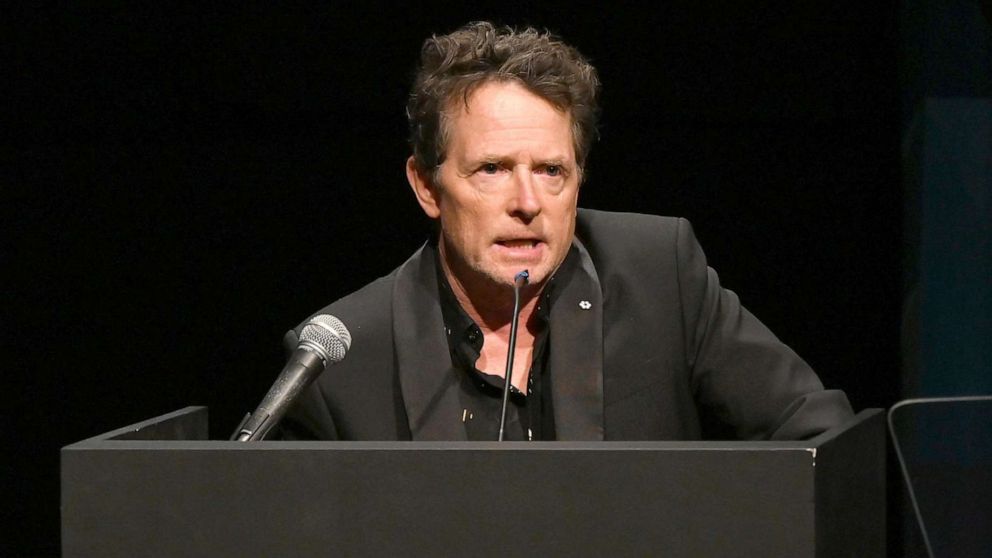 At the event, which recognizes renowned and acclaimed actors and artists, director Martin Scorsese honored Fox and called him a "powerhouse" while reflecting on his rise to stardom.
"He was made for movies," Scorsese said. "He has a great genius comedy."
"What I want to point out though, for me, was extraordinarily impressive was the dramatic films and the intensity of his work in 'Light of Day,' 'Bright Lights and Big City,'" he added.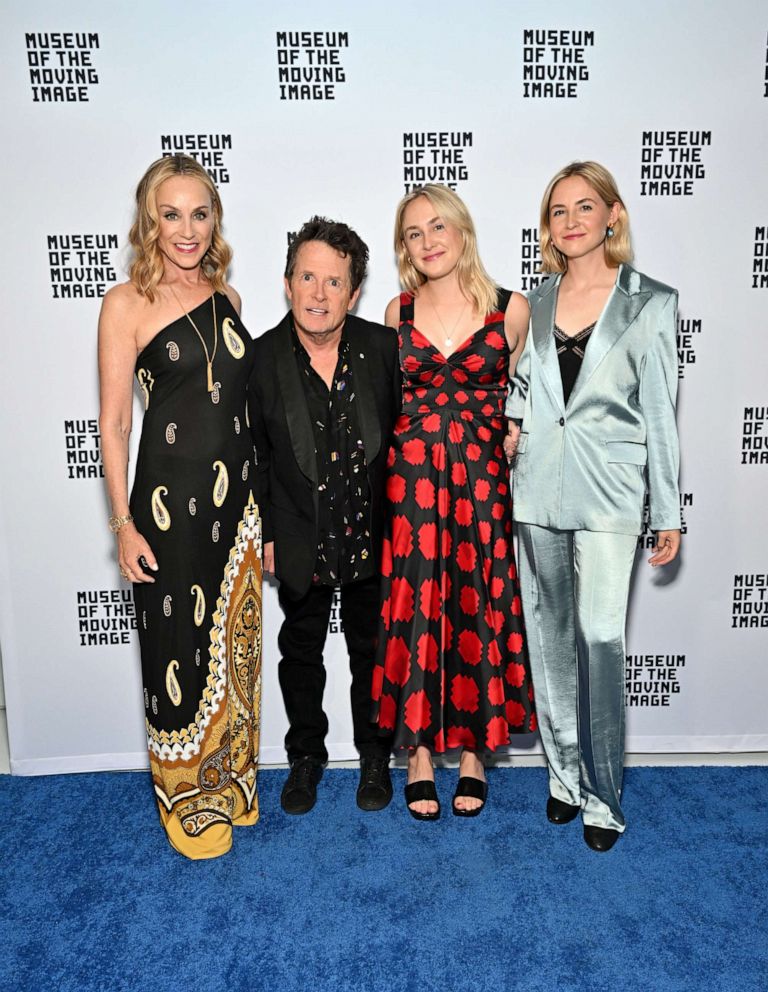 Scorsese also talked about Fox's work benefiting Parkinson's disease research. The director said Fox's work has meant a lot to him and his wife Helen, who was diagnosed with Parkinson's in 1990.
"If you look at Michael's filmography, pay attention to the amount of work he's done since his Parkinson's diagnosis," said Scorsese. "Along the way, Michael not only started his foundation -- which has raised so much money for research and raised just as much awareness -- but also became a guiding light for so many others with Parkinson's. That includes my wife Helen -- and Michael, your support has meant the world to her and to me."
Fox was diagnosed with Parkinson's disease in 1991 when he was 29 years old. The disease is "a brain disorder that causes unintended or uncontrollable movements, such as shaking, stiffness, and difficulty with balance and coordination," according to the National Institutes of Health.
"Symptoms usually begin gradually and worsen over time," the agency states. "As the disease progresses, people may have difficulty walking and talking. They may also have mental and behavioral changes, sleep problems, depression, memory difficulties, and fatigue."
Though most people develop Parkinson's later in life, after age 60, approximately 5% to 10% "experience onset before the age of 50," the NIH states.
Fox's battle with Parkinson's disease is explored in "Still: A Michael J. Fox Movie," which was released last month on Apple TV+.