Buckingham Palace has released a new photograph of King Charles III and Camilla, the Queen Consort, alongside the official invitation for the upcoming coronation, which is a little over a month away.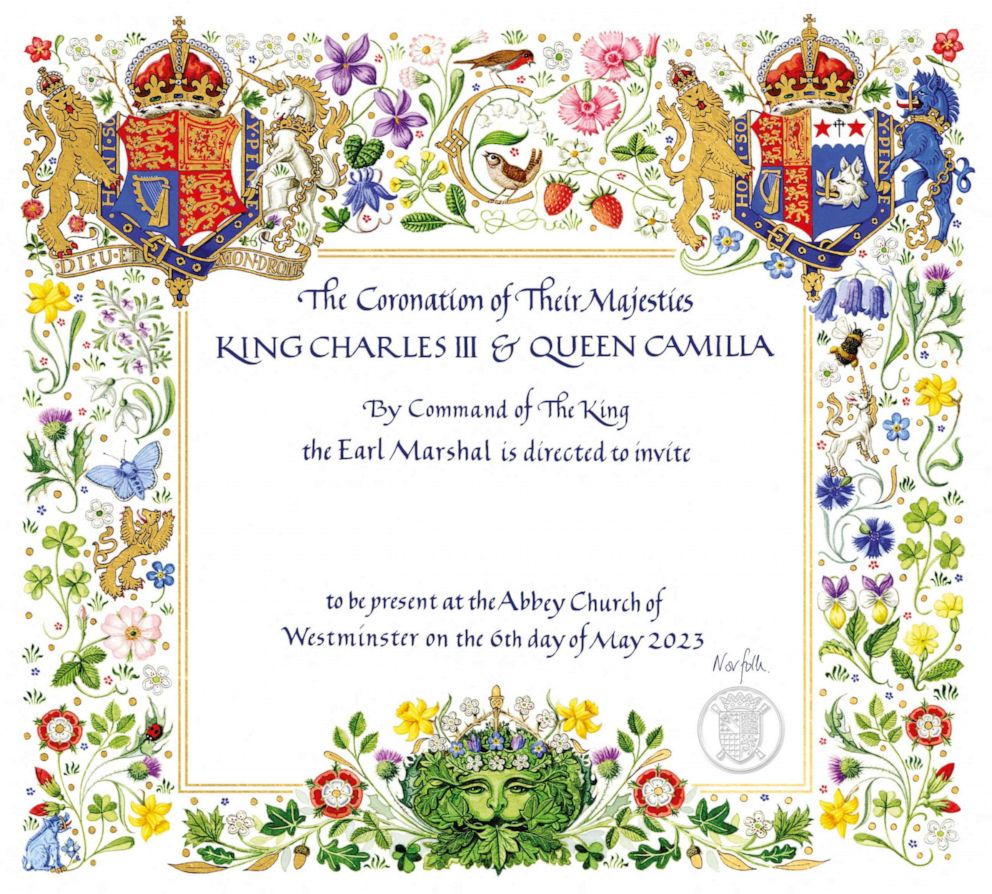 In the new photograph, released Tuesday, Charles and Camilla are posed in the Blue Drawing Room at Buckingham Palace. The photo was shot last month by Hugo Burnand, according to a palace press release.
The invitation was designed by Andrew Jamieson, hand-painted in watercolor with gold foil detailing, and printed on recycled material. Details of the card include the "Green Man," a figure from British folklore, celebrating the new reign, as well as a meadow of British wildflowers bordering the invitation, appearing in groups of three, to signify Charles becoming the third monarch of his name, according to the palace.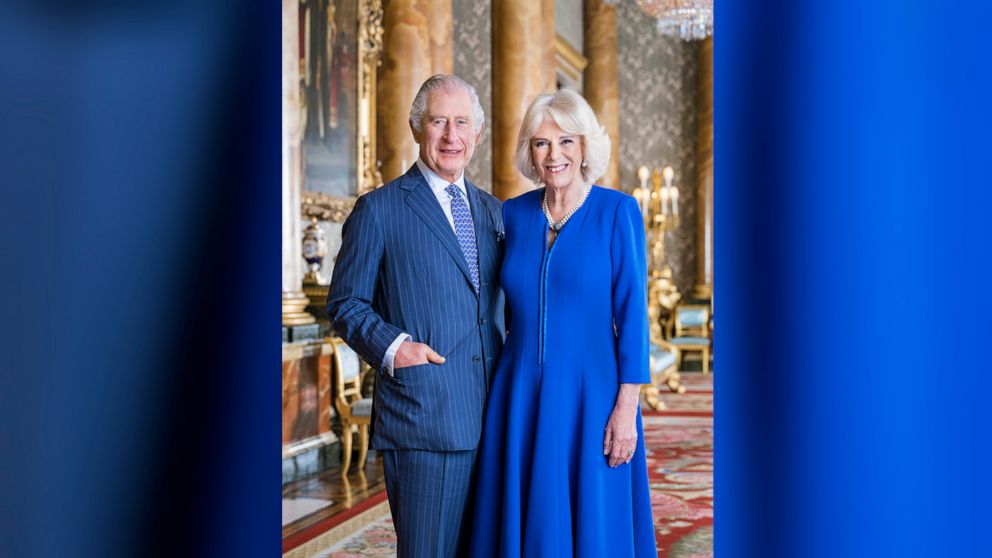 The coronation ceremony, at which Camilla will also be crowned, will take place at Westminster Abbey on Saturday, May 6, according to the palace.
The king and queen will each be attended by four Pages of Honour, who will form part of the procession to Westminster Abbey.
The king's Pages of Honour include his grandson Prince George, Lord Oliver Cholmondeley, Master Nicholas Barclay and Master Ralph Tollemache.
Camilla's Pages of Honour include her grandsons, Masters Gus and Louis Lopes and Master Freddy Parker Bowles, as well as her great-nephew Master Arthur Elliot.
The invitation for the coronation will be sent to over 2,000 guests who will fill the congregation of Westminster Abbey on the day of the ceremony, according to the palace.