Prince Harry, Meghan Markle allegedly involved in 'near catastrophic car chase'
Kirsty Wigglesworth/Pool via REUTERS/File Photo
Prince Harry, the Duke of Sussex, has lost his bid to challenge a decision that he cannot pay for police protection while he is in the United Kingdom.
A judge ruled Tuesday that Harry cannot bring a second case against the U.K. Home Office, querying their stance that Metropolitan Police protection could not be bought.
Harry, the fifth in line to the throne, has been fighting back against a 2020 decision by the government that denied his family automatic police protection while in Britain after he and his wife Meghan, the Duchess of Sussex, stepped down from their roles as senior working royals.
At the time, the Executive Committee for the Protection of Royalty and Public Figures, known as RAVEC, made a decision that security for the Sussexes would be granted on a case-by-case basis.
A spokesperson for Harry and Meghan declined to comment Tuesday about the court ruling.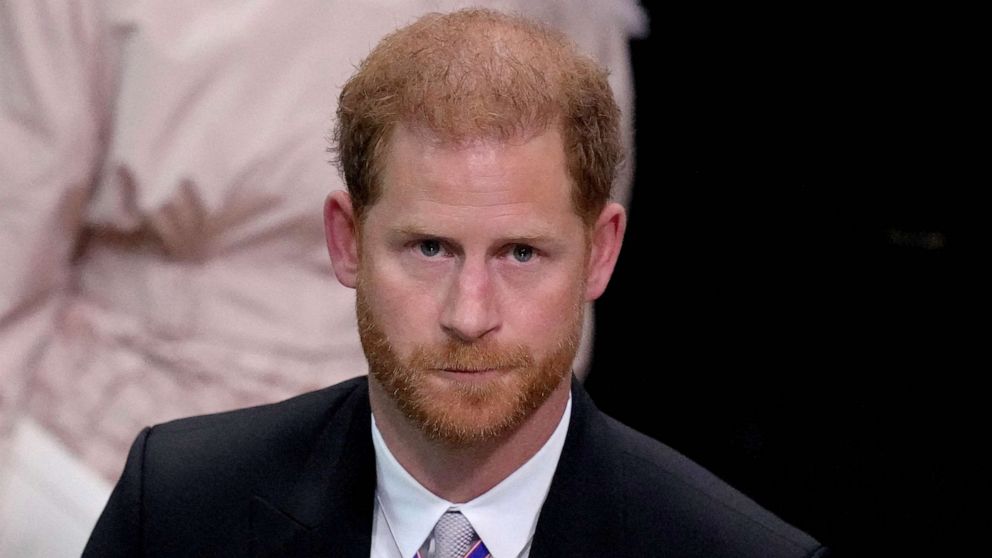 Harry, who now lives in California with Meghan and their children Archie and Lilibet, has said he wants police protection for his family while on British soil and is willing to pay for the cost himself, but the Home Office denied that request.
The judge ruled Tuesday that Harry could not seek to challenge that decision.
Harry is still involved in a separate, ongoing case with the Home Office as to whether he should still be entitled to Met Police security while he is in the U.K.
Harry has only returned to the U.K. a handful of times since moving in 2020.
The latest court ruling in the U.K. comes just days after Harry and Meghan claimed they were involved in a "near catastrophic car chase" while being pursued by paparazzi in Manhattan, where Meghan received an award.
A spokesperson for the couple accused paparazzi of being "highly aggressive" and driving on the sidewalk and running red lights during a two-hour "relentless pursuit" of the famous pair. Harry and Meghan were returning from the Ms. Foundation's annual gala at the Ziegfeld Ballroom on May 16, along with Meghan's mother, Doria Ragland, when the incident reportedly occurred.
"While being a public figure comes with a level of interest from the public, it should never come at the cost of anyone's safety," the spokesperson said.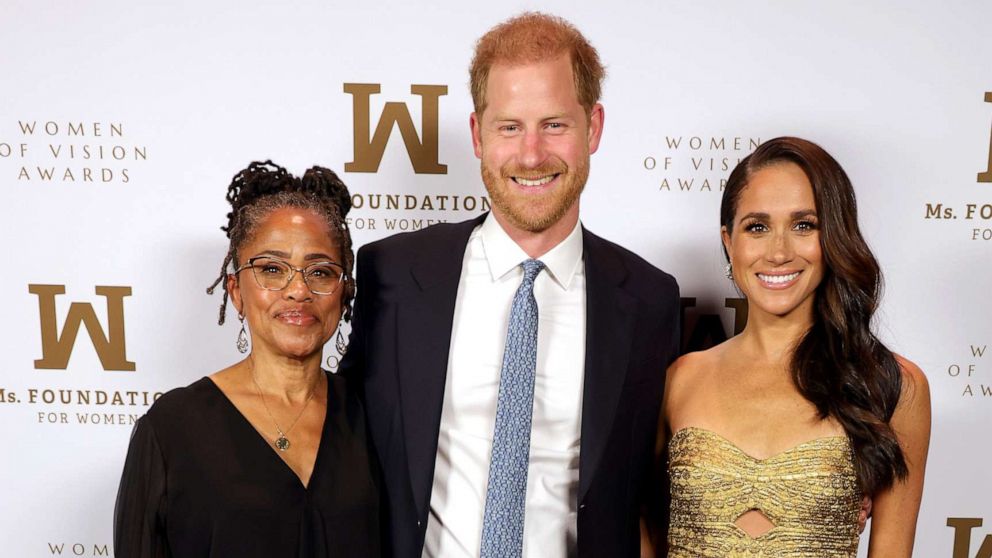 Police sources, however, have said the episode did not involve the amount of paparazzi the spokesperson claimed.
Police sources told ABC News two New York Police Department detectives were present at the Ziegfeld when Harry and Meghan emerged from the event and drove alongside the couple's private vehicle to get them home.
Along the way, police sources said photographers on bicycles are visible on security cameras, but not the kind of caravan described by sources close to Harry and Meghan. The police sources didn't discount the idea that whatever occurred may have been scary for those involved.
Since moving to California, the Sussexes have relied on a privately funded security team.
The family's current security situation is similar to that of Harry's late mother Princess Diana, who had to rely on private security protection after her divorce from Harry's father King Charles III in 1996.
One year later, in 1997, Diana died in a car crash in Paris after the car she was riding in was pursued by paparazzi.
"When Diana died, she didn't have police protection. She had a private security team at that point," Victoria Murphy, ABC News royal contributor, said last year. "And I think it's very clear that Prince Harry feels that the police protection is superior and that that is what he wants for his family."