With Prince Harry attending King Charles III's coronation, is there hope for royal family reconciliation?
Is royal reconciliation possible at King Charles III's coronation?
While the eyes of the world will be on King Charles III during his May 6 coronation, his two sons, Princes William and Harry, will also be in the spotlight.
The coronation service at Westminster Abbey will mark the first time in eight months that Charles will be seen publicly with William, the heir to the throne, and Harry, fifth in line to the throne.
In the months since the trio's last gathering in September, for Queen Elizabeth II's funeral, Harry released a bestselling memoir, "Spare," which publicly laid bare his rift with his immediate family members.
The last time Harry, who now lives in California, was in the United Kingdom was in March, to attend a hearing in a British tabloid court case. He is not believed to have met with Charles or William during that trip.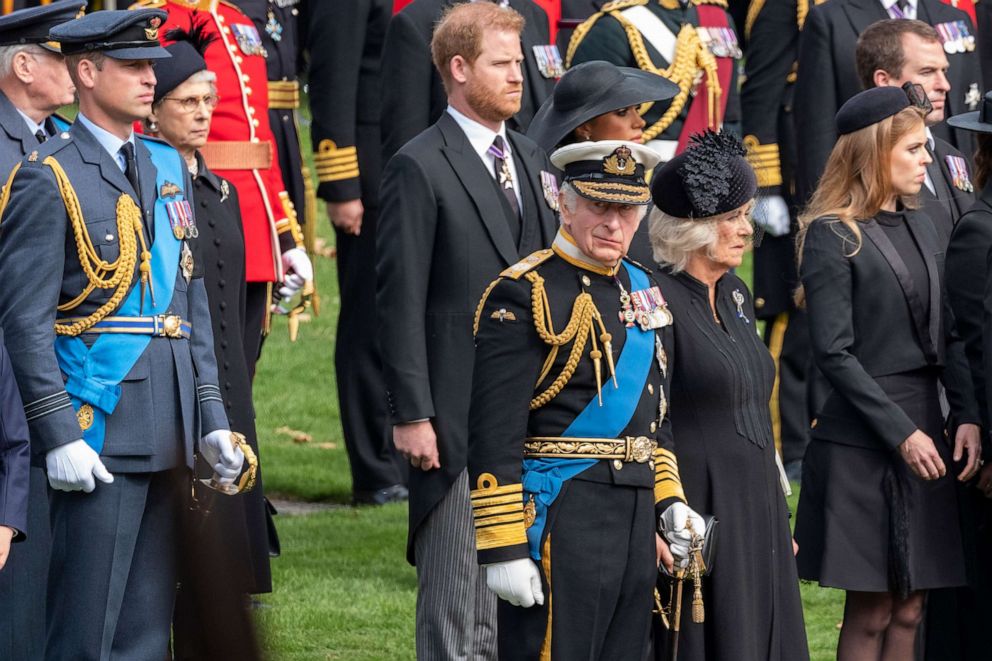 Neither Buckingham Palace nor Kensington Palace have commented on the claims Harry makes in "Spare."
Harry's trip to the U.K. for the coronation could possibly only last about 24 hours, as he is expected to attend the coronation and then leave shortly afterward to return home to his family, according to ABC News royal contributor Omid Scobie.
Harry will also attend Saturday's coronation alone. His wife Meghan, the Duchess of Sussex, and their two children, Prince Archie and Princess Lilibet, will remain at home in California.
The date of the coronation coincides with Archie's 4th birthday.
"Meghan not coming can absolutely be interpreted as a sign that not all is resolved between the Sussexes and the royal family," said ABC News royal contributor Victoria Murphy. "There is kind of a partial endorsement from the Sussexes with Harry going."
Murphy noted that both Harry and Meghan attended the queen's Platinum Jubilee last year, as well as her funeral several months later. However, she said that with the coronation, it is likely Harry and Meghan realized the scrutiny their presence together would bring.
"The two of them coming together would have resulted in far more scrutiny and headlines over their relationships with the royal family through the event, which they are obviously aware of," she said, adding, "I don't think we should overlook the logistics as a factor in their decision-making. As anyone with small children will know, this is by far the easiest way for them to do things logistically, as their children are too small to attend the ceremony."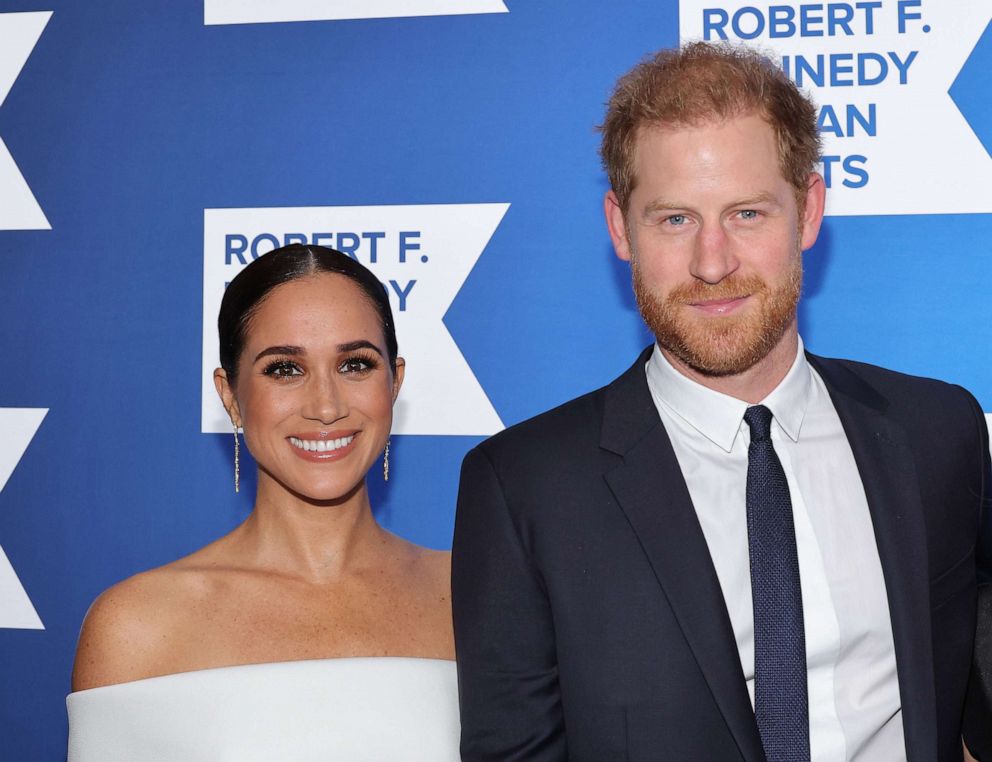 Buckingham Palace has not yet said what role, if any, Harry will play in the coronation service, or whether he will be involved in any processions or be asked to join his family on the palace balcony following the service. It also remains to be seen where Harry will sit inside Westminster Abbey.
"I think everyone will be watching to see whether there are any signs of reconciliation or communication, particularly between the brothers, and the brothers themselves will be very aware of that," Murphy said. "The cameras will be focused on the ceremony, so I don't think there will be a lot of focus on William and Harry during the service, but it will be interesting to see how close they are sitting to each other, and I'm sure people will read into that."
Rather than a full reconciliation with his family, Murphy said a more realistic view of Harry's return to the U.K. is that his presence at the coronation will be a source of pride at a pivotal moment for Charles.
"I would be very surprised if the coronation weekend was the time for long and meaningful family discussions behind the scenes simply because there is so much happening, with the king's time planned out down to the last minute," she said. "I think that Charles will be very focused on the public-facing aspects of the role. However, I think it will mean a lot to him that both his sons are there, and I'm sure there will be exchanges, if not long conversations."
Murphy said Harry missing the coronation would have been both a "big statement" and a "big negative for Charles."
"Not only is he his much-loved son, but from the monarchy's point of view, Harry being there much better allows them to send this message of harmony and unity, even if that isn't quite what is happening behind the scenes," she said. "Even though Harry has walked away from royal life, he did grow up in that world for the vast majority of his life, so he will have a very strong sense of the magnitude of this day instilled into him. It would have been a big statement for him to miss it."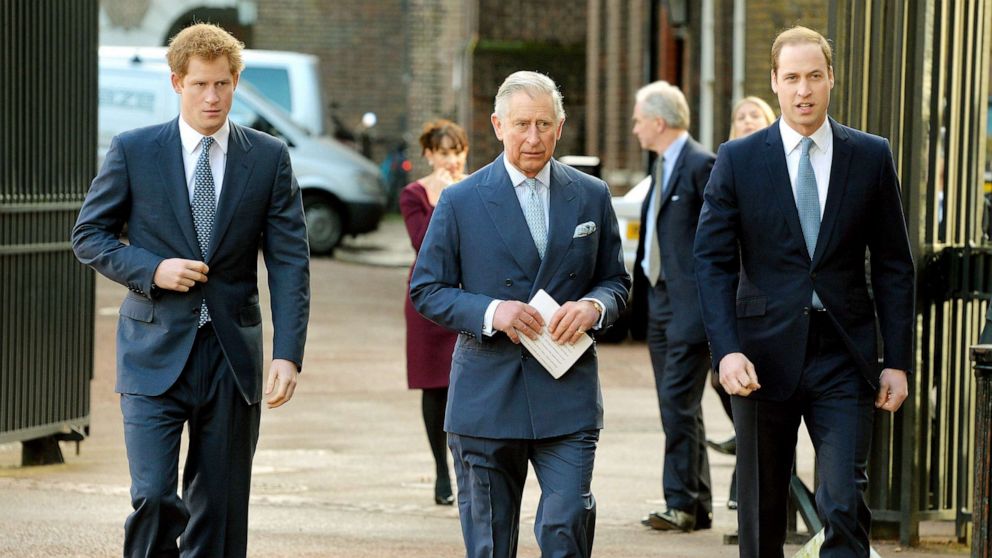 In January, Harry said in an interview with "Good Morning America" co-anchor Michael Strahan that he "genuinely" believes the British monarchy should continue, and that there is a place for it in the 21st century, so long as it modernizes.
While he said he doesn't see himself, Meghan and their two children returning to the U.K. and becoming working royals again, he told Strahan he does hope to find peace with his family.
"I just hope that there's a way that we can have a conversation that is trusted within that conversation, that isn't then spilled to the British press," he said. "That's where I am."
Editor's note: This was originally published on May 3, 2023.