Prince Harry is opening up about his relationship with his older brother Prince William, heir to the British throne, and how he thinks his late mother would react to the brothers' highly publicized rift.
Harry, 38, shares previously unknown details about his relationship with William, 40, in his new memoir "Spare."
When asked by "Good Morning America" co-anchor Michael Strahan what their mother Princess Diana might think of the brothers' current relationship, The Duke of Sussex said Diana would likely be saddened by the situation.
"I think she would be sad," Harry said, according to a new clip of the interview released Thursday. "I think she'd be looking at it long term to know that there are certain things that we need to go through to be able to heal the relationship."
He added that he had "felt the presence of my mum more so in the last two years than I have in the last 30."
Diana died in August 1997 following a car crash in Paris, France.
More of Strahan's interview with Harry will air Monday on "GMA," the day before the book's Jan. 10 release.
The memoir's title is a nod to Harry's birth order as the younger brother of William, the heir to the throne. Harry is fifth in line to the throne, behind William and William's three children.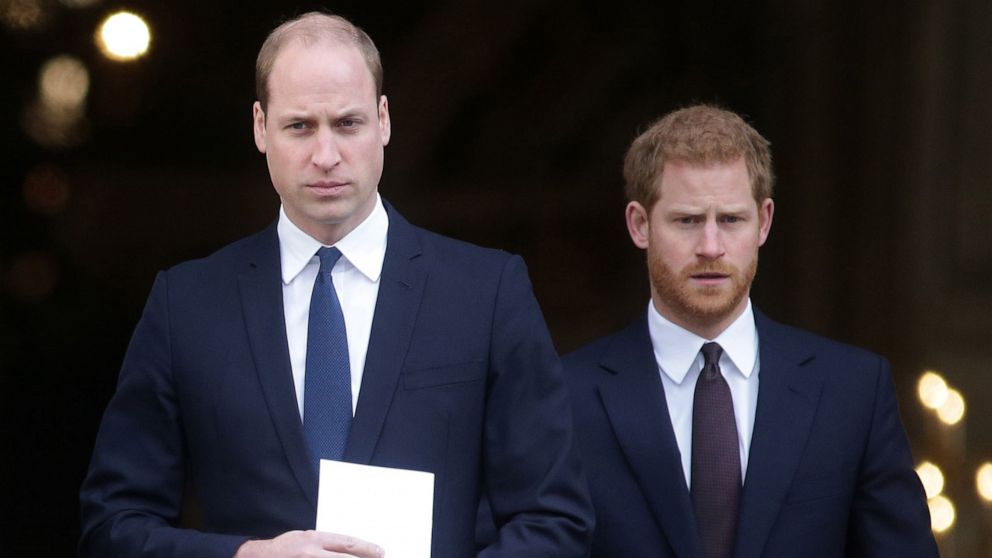 Harry, who left his senior working royal role in 2020, said he believes sharing "the truth" is what it will take to help bring peace between him and his royal relatives, with whom he has faced tensions for the past several years.
"Ultimately, what this all comes down to is, I don't think that we can ever have peace with my family unless the truth is out there," Harry said in the interview airing Monday.
Harry said previously that the memoir would be a "firsthand account of my life that's accurate and wholly truthful."
The Duke of Sussex writes in his memoir about his life growing up in the royal family -- including the trauma of losing his mother and his time in the military -- as well as his decision to step down from his senior royal role, his healing journey and fatherhood.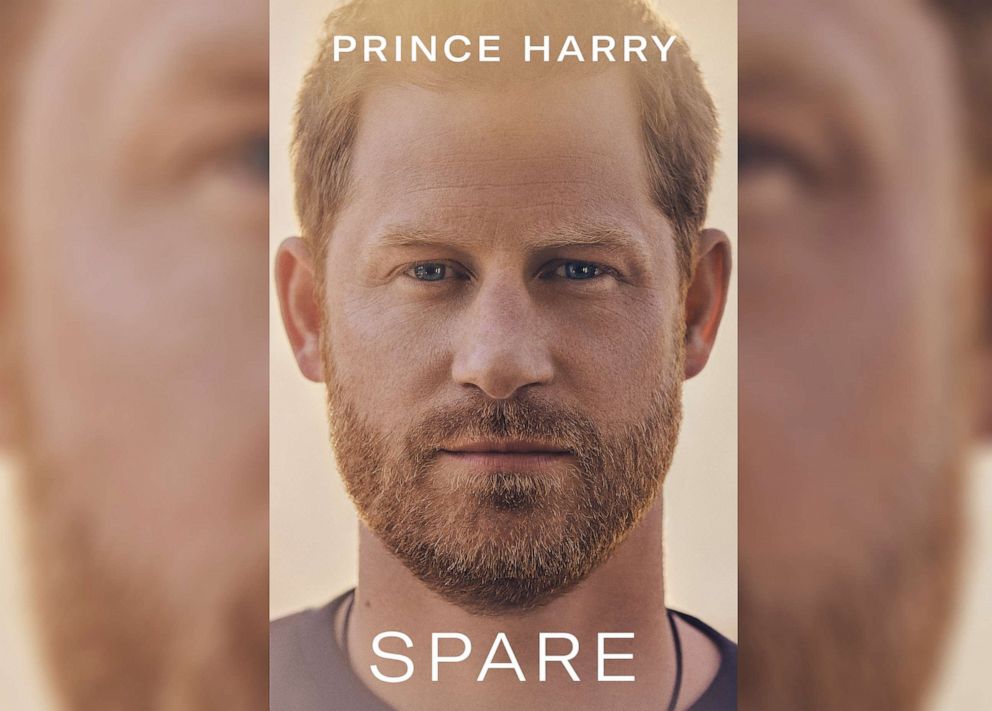 The release of the highly-anticipated memoir comes just weeks after Harry and wife Meghan, the Duchess of Sussex's closely followed docuseries, which aired on Netflix and broke records as the platform's biggest documentary debut ever, according to the streaming service.
Watch Michael Strahan's interview with Prince Harry on Monday, Jan. 9, at 7 a.m. EST on "Good Morning America" and the special, "Prince Harry: In His Own Words | Michael Strahan Reporting" at 8:30 p.m. EST on ABC News Live.