Rihanna's highly anticipated Super Bowl performance is almost here, and ahead of Super Bowl Sunday, the singer said she's "honored" to be performing during the halftime show and to have her home country of Barbados represented at the game.
"That's as big part of why it's important for me to do this show," Rihanna said during the Apple Music Halftime Show press conference in Glendale, Arizona. "Representing the country of Barbados, Black women everywhere, I think that's really important. I'm honored to be doing this this year."
In September, the National Football League announced that Rihanna would headline the Super Bowl LVII halftime show. Sunday's performance will be the first time in seven years that the singer has performed on stage. The last time she was in the spotlight was during her ANTI World Tour in 2016.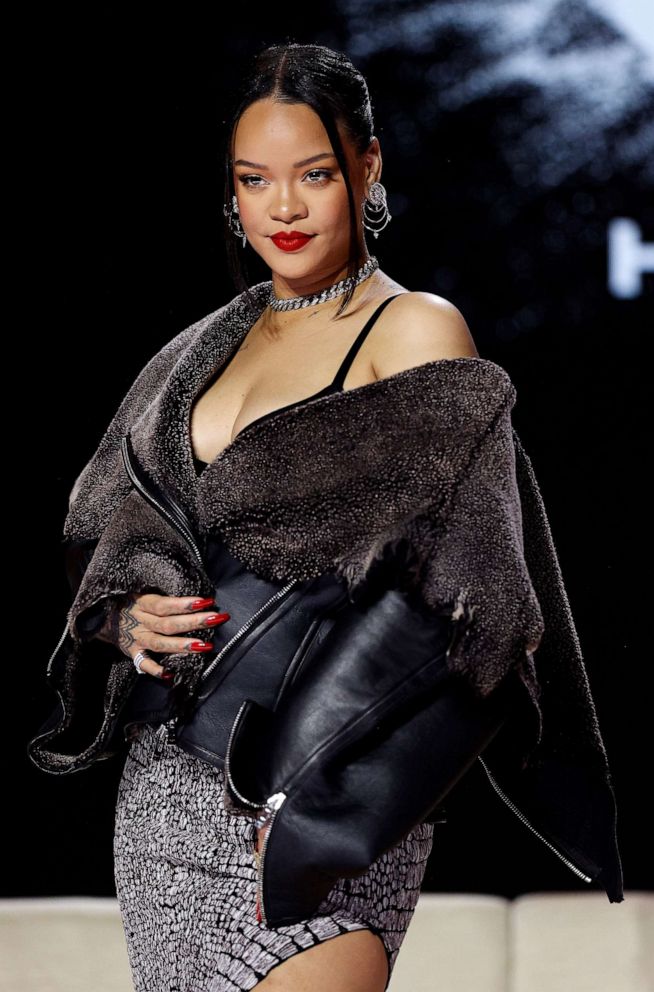 Leading up to Sunday's show, Rihanna said she's been so focused on preparation for her return to the stage that she forgot about her birthday later this month.
"I've been so focused on the Super Bowl," she said. "It's just like Super Bowl, Super Bowl, Super Bowl. It's a lot of preparation, a lot of moving parts. And this week is the week that it's really like being tested. Everyone -- we're just tightening up everything, everyone's dialing in, everyone's tuning up. It's literally like three to four hundred people breaking the stage down and building it back up and getting it out in eight minutes. It's incredible, it's almost impossible."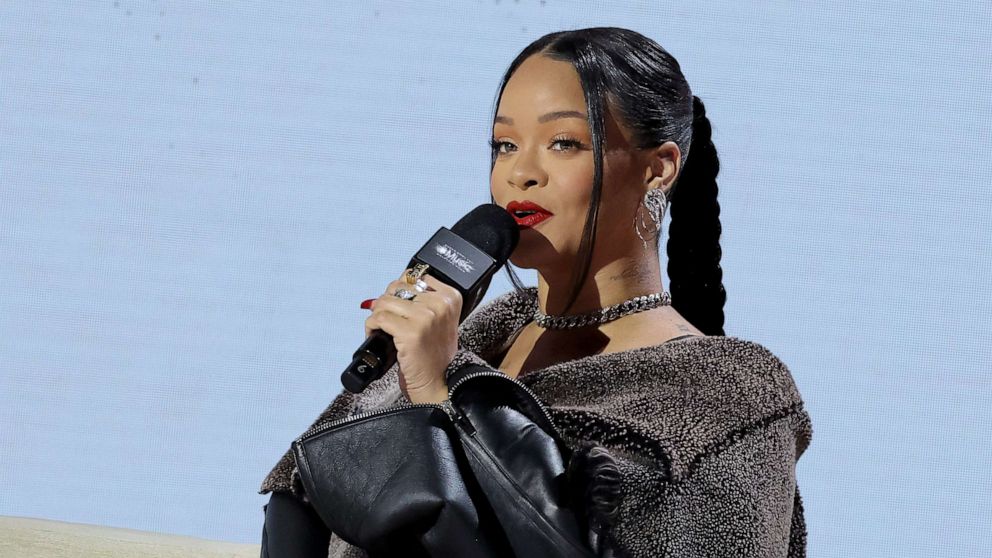 While Sunday will be the first time Rihanna takes the Super Bowl stage, the singer told Vogue in 2019 that she was previously approached to perform and turned it down because of the controversy around NFL's treatment of Colin Kaepernick, who was the former quarterback of the San Francisco 49ers.
This time around, Rihanna reflected on how this moment landed at a perfect moment in her career and as a new mom.
"It feels like it could have only been now," she said. "When I first got the call to do it again this year, I was like… 'You sure? I'm three months postpartum, should I be making major decisions right now? I might regret this.'"
She went on, "But when you become a mom, there's something that just happens where you feel like you could take on the world and do anything and the Super Bowl is one of the biggest stages in the world. So as scary as that was, because I haven't been on stage in seven years, there's something exhilarating about the challenge of it all."
"And it's important for me to do this this year. It's important for representation, it's important for my son to see that," Rihanna added.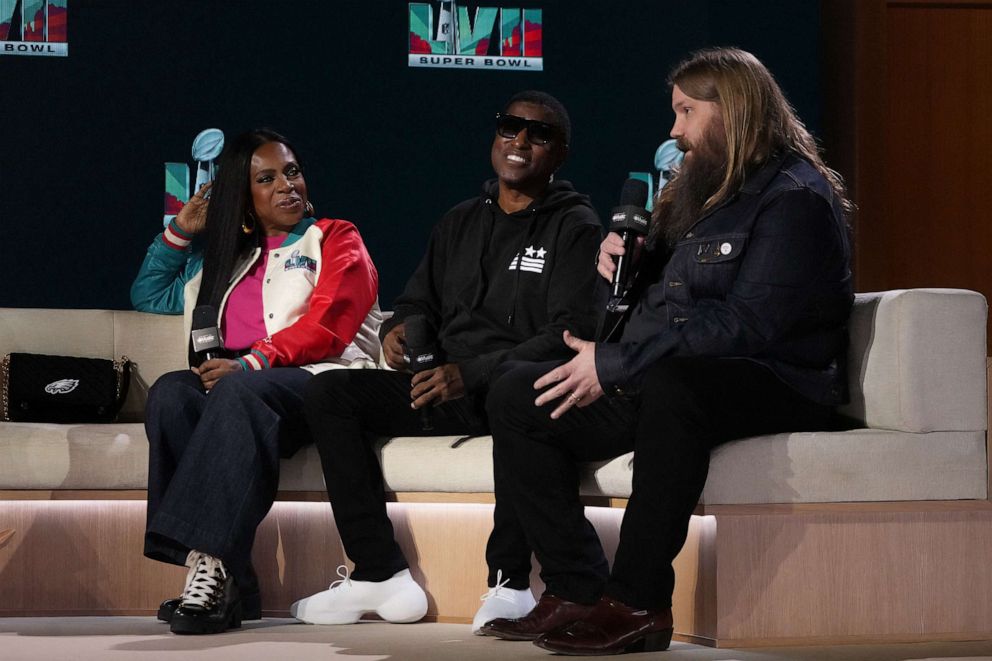 Ahead of Rihanna's Super Bowl performance, her fans have been hoping it leads to new music. While she didn't say whether she'll be releasing new music, the "Diamonds" singer said she wants to have fun with music.
"Musically, I'm feeling open to exploring, discovering, creating things that are new, things that are different, off, weird, that may not ever make sense to my fans," she said. "I just want to play and have fun."
Also taking the Super Bowl stage are Sheryl Lee Ralph, Babyface and Chris Stapleton, who will be singing "Lift Every Voice and Sing," "America the Beautiful" and the "Star Spangled Banner," respectively.
Academy Award-winner Troy Katsur of the 2021 film "CODA" will also perform at this year's Super Bowl to sign the national anthem.