Ryan Reynolds appeared to take the high ground with faux frenemy Hugh Jackman this week.
Reynolds responded to the Tony winner's recent joking plea to the Motion Picture Academy not to nominate the song "Good Afternoon" from Reynolds' movie "Spirited" for best original song at this year's Oscars.
In an Instagram video last week, Jackman had said that Reynolds receiving an Oscar nomination "would make the next year of my life insufferable."
"I mean, I have to spend a year with him shooting 'Wolverine and Deadpool,' and trust me, it would be impossible. It would be a problem," Jackman said.
Reynolds took to Instagram on Wednesday and responded to his "Deadpool 3" co-star.
"I'm not gonna stoop to that level ... I'm gonna say right now, I loved Hugh's performance in 'The Son,'" he says in the video, referring to Jackman's Golden Globe-nominated turn in the 2022 Florian Zeller-directed film. "There's zero sarcasm here."
"It's literally one the best of his entire career, and his career is very impressive already," he continues. "So I humbly submit Hugh for your consideration. OK."
Reynolds then attempts to stop recording, but fumbles the phone, and his camera catches him mocking the name Jackman used to reference their upcoming movie. "'Wolverine and Deadpool,' who is he kidding? Not on your life, Chappie," he says.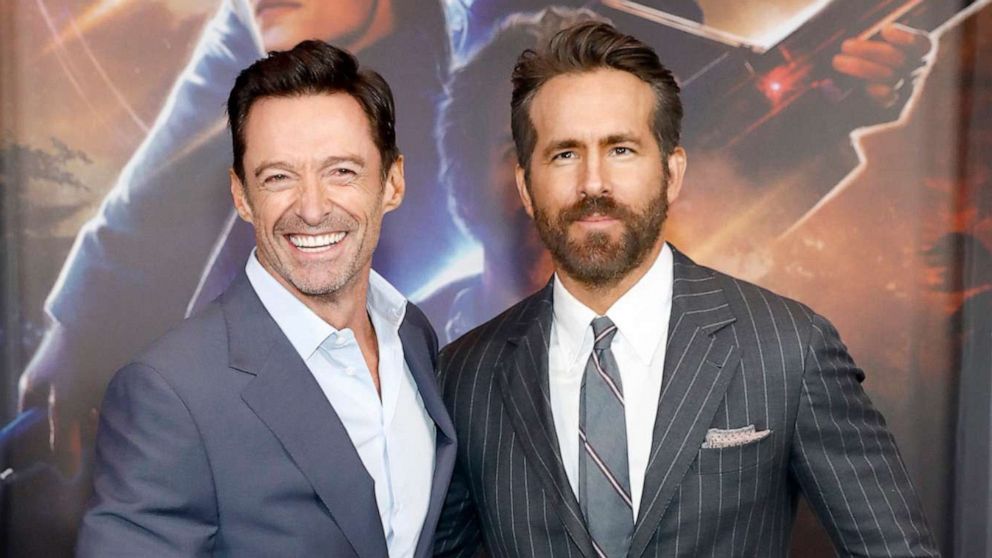 The "Chappie" jab is a reference to the 2015 Neill Blomkamp sci-fi film of the same name, in which Jackman starred previously.
Despite their long-running faux flame war, actual-good-friends Reynolds and Jackman will appear together as their respective Marvel characters -- Deadpool and Wolverine -- in 2024's "Deadpool 3."
The film marks both beloved characters' first adventures as official members of the Marvel Cinematic Universe.