It's not a stretch to say that Elle Duncan's gig at ESPN falls into the "dream job" category.
The broadcast veteran serves as the co-anchor of the network's flagship program, "SportsCenter," each day at noon.
"I have loved sports my entire life," Duncan said. "All I ever wanted to do was talk sports for a living."
Just last month, Duncan shared the story of when she first met basketball star Kobe Bryant. She was eight months pregnant with her daughter and she and Bryant bonded over being parents of girls.
Her story went viral, with others proclaiming they -- like the NBA superstar -- were proud a #GirlDad.
Here, she shares in her own words the legendary African American athletes and television personalities who have inspired her to pursue her dream within sports journalism, and gives a play-by-play on why they're important to history.
"I stand on the shoulders of so many amazing pioneers and trailblazers before me that represented exactly what I hoped I could be one day," she said.
Althea Gibson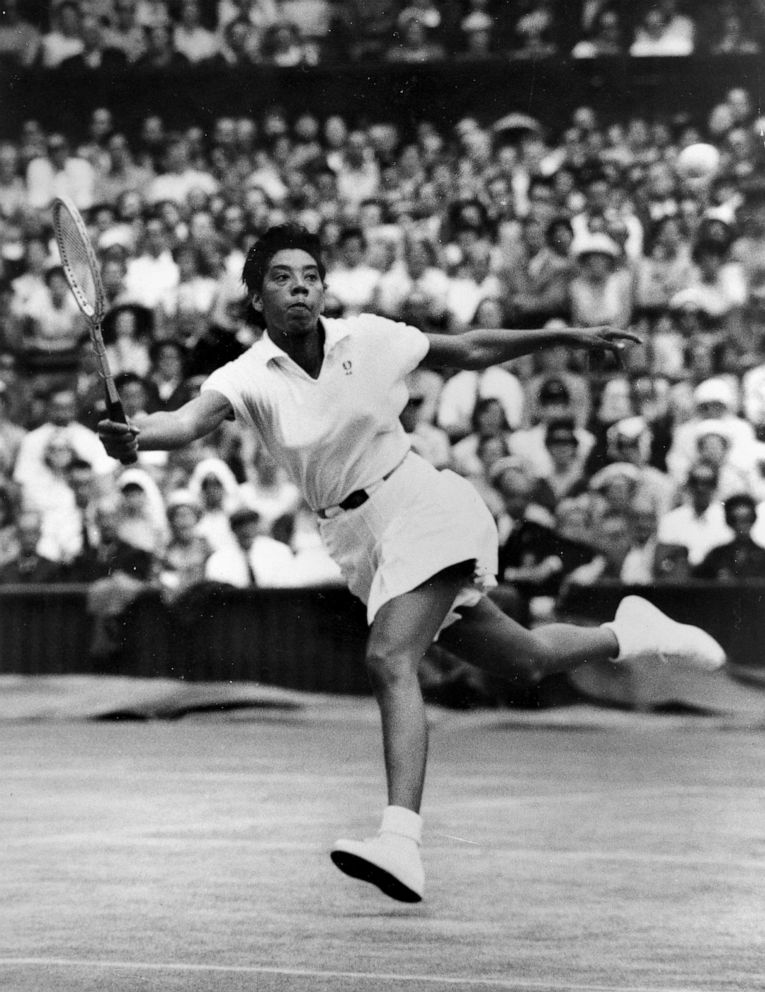 "When you think about Althea Gibson … forget Serena and Venus, there would be no Arthur Ashe, who has become this symbol for pioneering tennis for African Americans.
"In the '50s, at the height of the civil rights movement, [she] broke down so many incredible barriers. And the thing is that she was mistreated at every single turn ... she didn't earn any money playing tennis, [even though] she was the No. 1 tennis player in the world [and she] went from being a sharecropper's daughter to shaking the hands of the Queen of England.
"She [also] learned how to play golf and became a fantastic golfer.
"What I love about Althea Gibson is that she wasn't concerned about making other people feel comfortable. She wasn't ever going to apologize for being so talented, for being the best at what she did. And I think that she's been a shining example to all of us that if you keep your head down and you do the work, even if it comes ... 30 and 40 and 50 years later, eventually you will be acknowledged in the same way that the tennis world finally embraced this woman years before she died."
Hank Aaron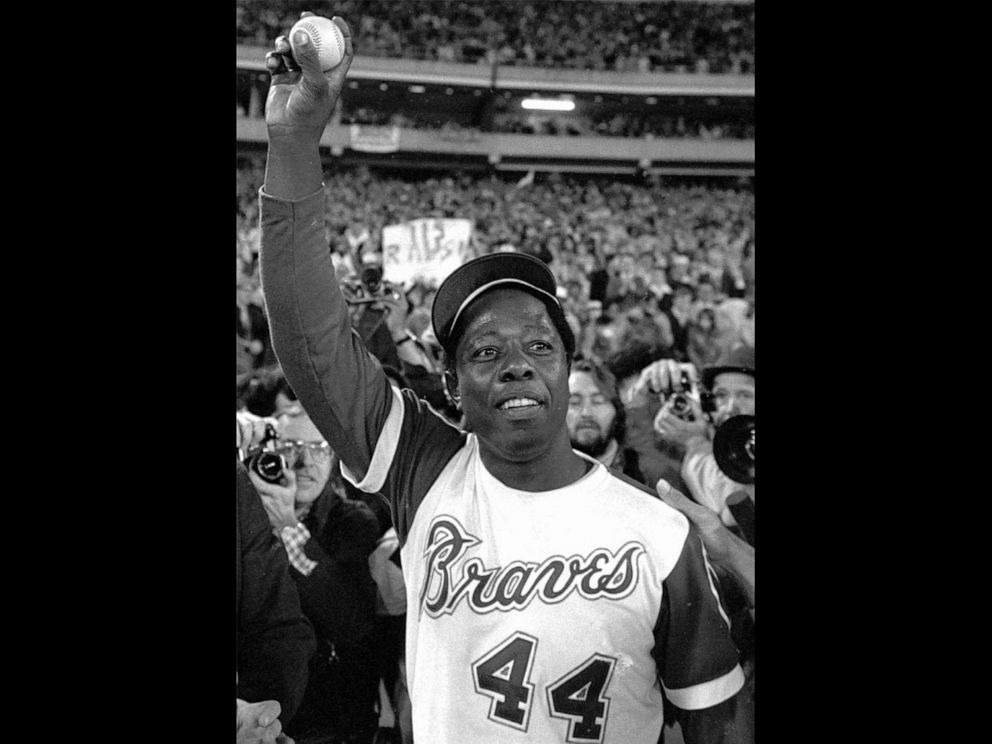 "Hank Aaron was and always has been sort of my North Star for celebrity figures. … 'Hammerin' Hank' broke Babe Ruth's home run record in 1974, and he did it with his own fans threatening his life because they didn't want that -- even in the '70s.
"People felt like baseball was America's pastime and the beloved Babe Ruth could not have his sacred record broken by this black man.
"What I love about [him] in particular was [that] he never inflamed the situation. … But what he did was always use his platform and every opportunity to try to uplift and exalt other issues that were facing black people in baseball, like the fact that there were no coaches, like the fact that there were no managers, like the fact that there was no [black] front office staff, no [black] owners.
"I think that what was so significant about Hank Aaron ... is that we had believed as a country that we had moved past some of these typical tropes when it came to breaking down racial barriers. I think that was a really great reminder to all of us that we had a long way to go."
Robin Roberts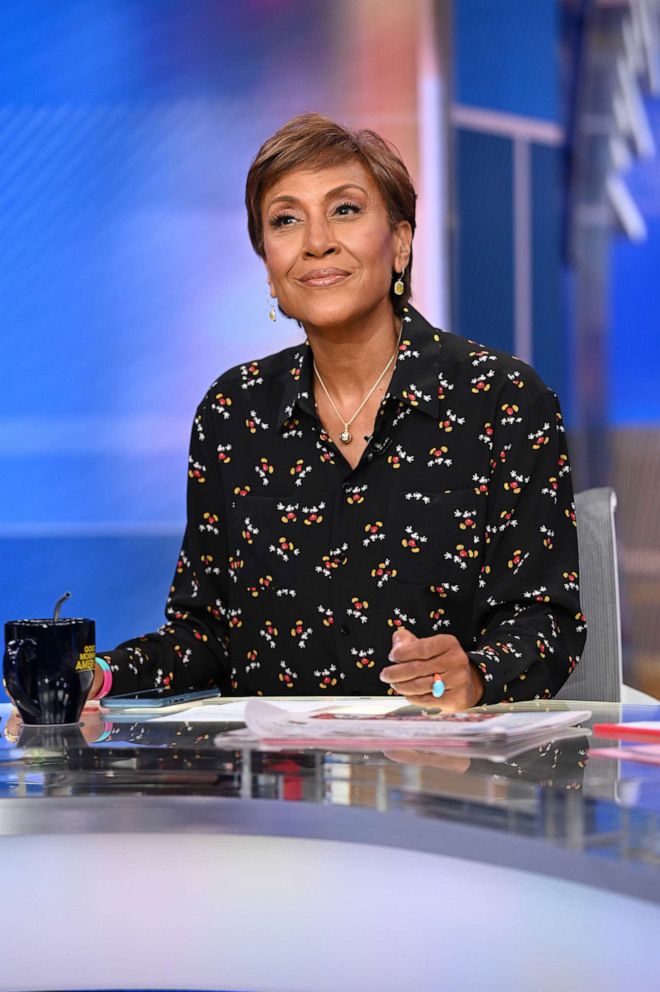 "If it's sports and it's trailblazing and it's black history, I'm talking about Robin Roberts. ... She's the queen.
"I remember watching her, and always wanting to do something in sports and never knowing what that looked like, because representation is important. Until you see it ... you never know if it's absolutely possible.
"Robin has served that role, I know, for women in general, and just for anyone that wants to be the epitome of a talented broadcaster.
"[She] has been such a source of inspiration to me … She did Atlanta radio just like I did Atlanta radio. She landed at ESPN as a 'Sports Center' anchor and I'm doing the exact same thing.
"I think what inspires me most about Robin is that it was just always about the work, that she just puts her head down and she does the work. … She knew what she was talking about. It wasn't about hanging in there with the boys, she was in there dominating the men.
"When I met Robin Roberts ... the nugget that I took away from her, besides the fact that she was gracious, was this incredible saying that she said and I say it to myself all the time: 'God's delay is not His denial.'"
Tony Dungy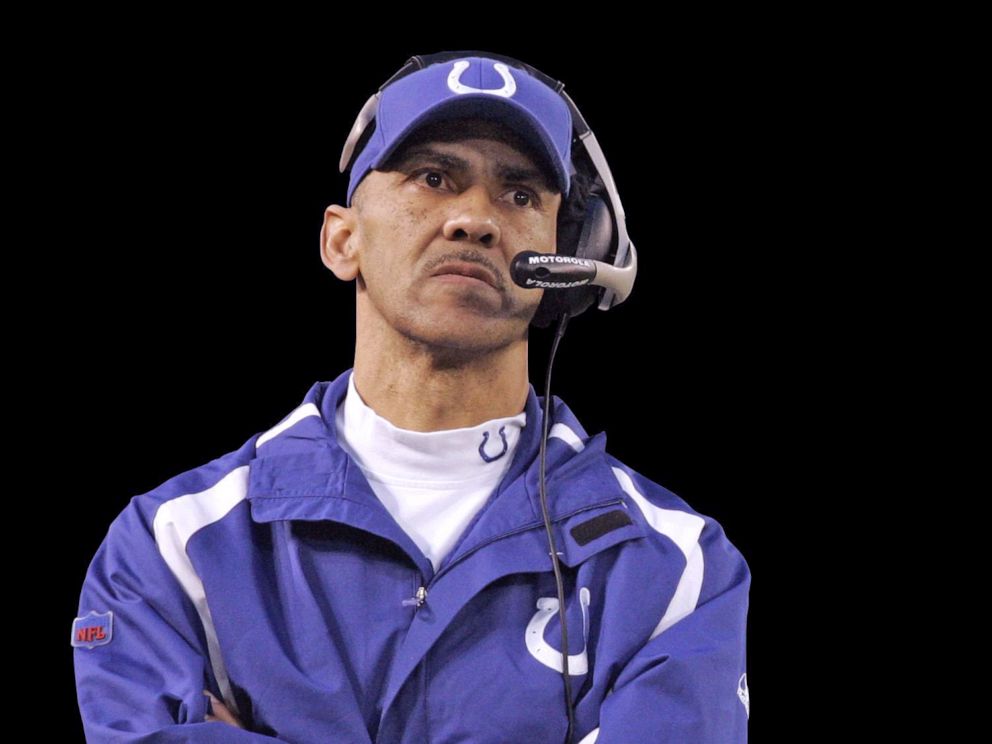 "Tony Dungy is the first black coach to win a Super Bowl, [but he's also] done so much work mentoring inside of football and outside of football.
"He's hired black coaches, and he has an incredible coaching tree -- [former Tampa Bay Buccaneers coach] Lovie Smith is from his coaching tree.
"He's the first [black] head coach to win the Super Bowl. Mike Tomlin subsequently won [for the] Pittsburgh [Steelers], but that's it. You're talking about two head coaches in the almost-100-year history of professional football. … If not for [Dungy], there would not be the pipeline that you currently have of inspired young head coaches making their way into the NFL.
"I asked Tony, '[Do] you ever get tired of being like the voice of all black people [and issues facing] people of color in the NFL?' [He] looked at me and said, 'Not at all, I feel like this is my charge. 'Like, 'this is what I was here to do … to be here in service of young black men who are not going to get the same opportunities.'"
Misty Copeland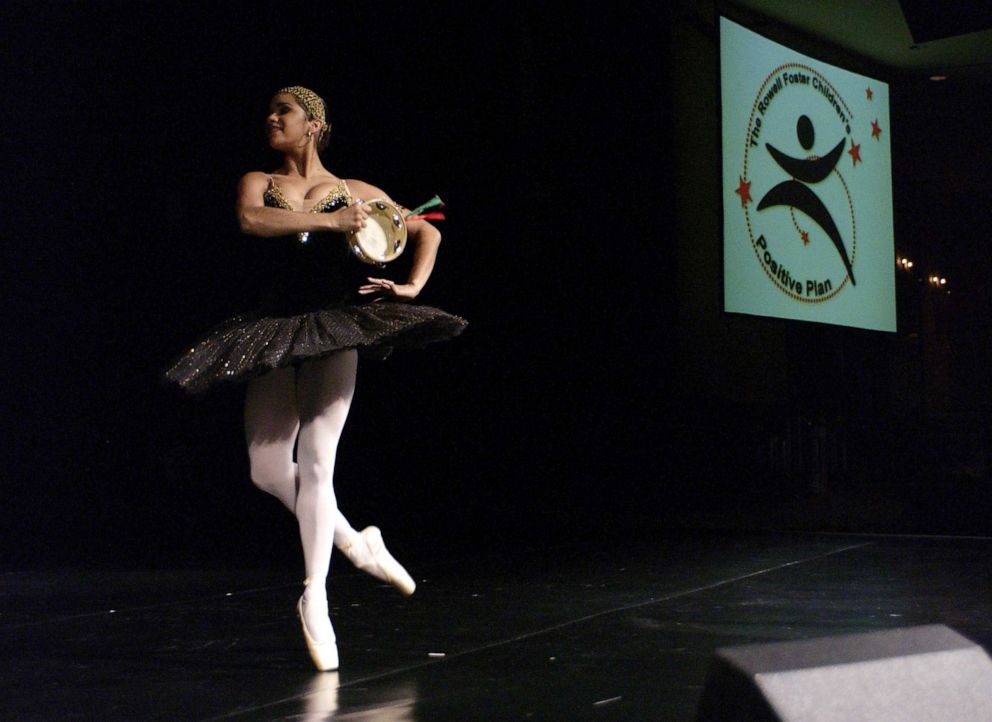 "Misty Copeland is my woman crush every day!
"I grew up a ballerina, and I was the only brown girl in all of my ballet classes and in junior company. I think for so long the picture of a ballerina, even the ones that come in the music boxes, is this skinny, long-legged blonde with a little perfect bun on top of her head. And that's kind of what I always imagined a ballerina was -- a ballerina and its imagery represents beauty, right?
"[But now,] Misty Copeland is this personification of grace and beauty and strength, and she turned the ballet world on its head. I remember a few days ago seeing this picture of this little ballet troupe, and it's all these little brown girls that are probably 5 or 6 years old that were so inspired by Misty Copeland, that they all joined ballet.
"We have to be influenced by people that look like us so that we know it is possible and Misty Copeland has opened up [that] world.
"I think it's important that when we talk about trailblazers and pioneers, we don't always relegate it to people from the '40s and the '50s and the '60s -- there are people blazing trails right now for her to be the principal dancer at the American Ballet Theatre.
"[We are] still breaking barriers in 2020. It's important to recognize that there are young brown men and women right now who are doing the work."