Tennis superstar Naomi Osaka is pregnant with a girl.
Osaka, 25, shared photos on social media Friday from her baby shower, posing in front of a sign that reads, "A little princess is on the way."
Osaka previously confirmed her pregnancy in January, sharing a photo on Twitter of an ultrasound.
"I know that I have so much to look forward to in the future," she wrote. "One thing I'm looking forward to is for my kid to watch one of my matches and tell someone, 'that's my mom.'"
Osaka continued, "2023 will be a year that'll be full of lessons for me and I hope I'll see you guys in the start of the next one cause I'll be at Aus 2024."
Just before Osaka's announcement, the Australian Open confirmed the two-time champion would not compete in the Grand Slam tournament.
"Naomi Osaka has withdrawn from the Australian Open. We will miss her at #AO2023," the Australian Open tweeted, without sharing a reason for her withdrawal.
Osaka, a four-time Grand Slam champion, released a children's book, "The Way Champs Play," in December.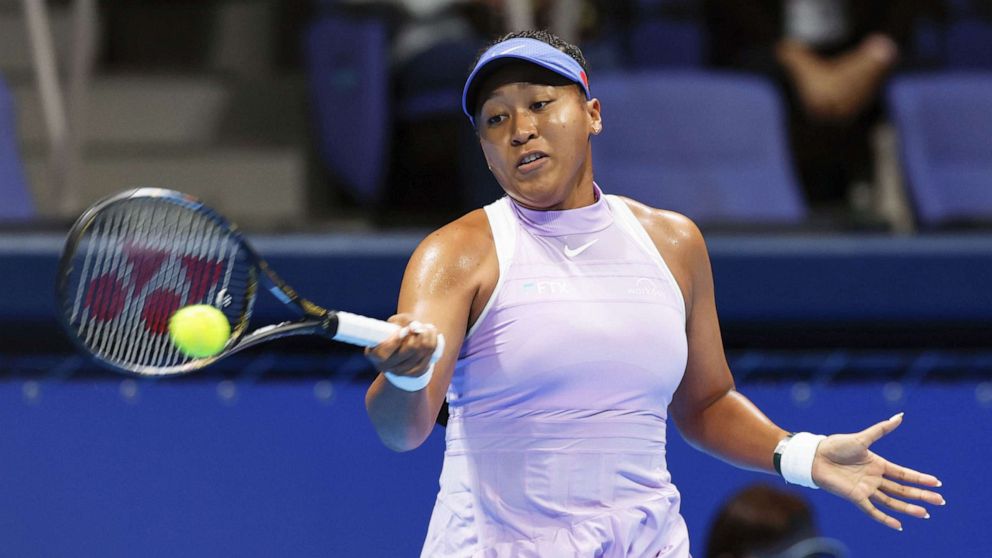 She said on "GMA" while promoting the book that she she hoped to return to tennis in 2023 after having an up-and-down season in 2022, playing in only 11 tournaments, according to ESPN. She dealt with several injuries during the season, including abdominal and right ankle injuries.
"For me, I feel like I'm a very curious person, so I've really been grateful to be given all these avenues to explore, and I am definitely looking forward to doing a lot of stuff, " she said, referring to her recent ventures, like becoming an author and launching a talent agency. "But I am a tennis player, so if I don't play tennis for too long, I get an itch."
Osaka has not shared further details of her pregnancy, including when she is due.
When she returns to the court, she will be one of a handful of mothers competing on the professional WTA tour.
Victoria Azarenka, the mom of a 6-year-old son, will attempt to win a third Australian Open title this month. She won two Australian Open titles before becoming a mom, and lost in the 2020 U.S. Open final to Osaka after she had her son.
Angelique Kerber, a three-time Grand Slam winner, announced in August that she is also pregnant, but plans to return to the tour after she gives birth this year.
Another player, Tatjana Maria, reached the semifinals of Wimbledon in July just 15 months after giving birth to her second daughter.
Two other tennis moms, Serena Williams and Kim Clijsters, each retired from professional tennis in 2022.
Williams, a 23-time Grand Slam champion, retired in August after losing in the third round of the U.S. Open.
Williams' final Grand Slam win was the 2017 Australian Open, when she was in the early weeks of her pregnancy with her daughter Olympia.
When she returned to the WTA tour after giving birth, Williams fought for rights as a new mom, including securing seedings at tournaments after maternity leave.