Why Tom Brady says he wants his kids to fail
Jamie Squire/Getty Images, FILE
Tom Brady has long been hailed as the greatest quarterback of all time, but with the 2022 season officially over for the Buccaneers, he shared a message about the importance of failure.
The seven-time Super Bowl champion opened up on his podcast, "Let's Go," with co-host Jim Gray about the life lessons he's learned on the gridiron that he's incorporated into his parenting.
"In life, you try a lot of things, and you fail. It's part of life. We try things, we really push ourselves to try something new, and it doesn't go the way we want," he said. "So what do you do? Do you care less? Do you care more? Or do you take the experience for what it was and try to learn from it and grow from it and find the resilience we all want to teach our children?"
Dr. Dave Anderson, clinical psychologist for the Child Mind Institute, told "Good Morning America" that "resilience is an incredibly important developmental task for all kids and teenagers."
"We want to make sure that kids have the emotional skills to deal with disappointment, to deal with failure, to be able to cope with those things and seek social support," he said.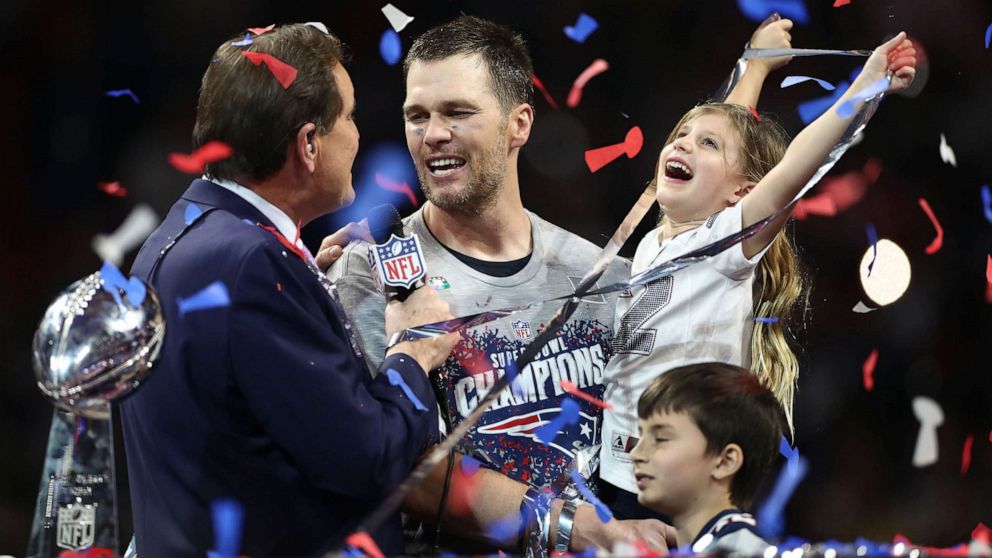 Brady, 45, explained that he wants his three children to experience adversity.
"I said, 'I want you guys to fail because I want to see what you're made of if you fail and when you fail,'" he said on the podcast. "I don't want it to go right for my kids all the time."
When it doesn't go right all the time, experts say it's important to pay attention to a child's emotions and stress levels.
"If your child is really, really stressed, for example, if they're crying, or if they've separated themselves from the activity, or if they're scraping and throwing a fit, these might not be the moments to just say failure is good, you've got to get back in there," Anderson said.
The NFL veteran, who recently ended his 13-year marriage to supermodel Gisele Bundchen, said he just wants his kids to do their best in life.
"I don't care what you win or lose. Just do your best and you'll be proud of it," Brady said.