The story of Britney Spears
Will.i.am and Britney Spears have released their new track, "Mind Your Business."
After teasing the song earlier in the week, the duo dropped the tune Friday at midnight.
Spears kicks off the song by singing, "Mind your business, b----," several times before going into the pre-chorus with the Black Eyed Peas singer.
Throughout the song, the artists take turns singing about how people try to keep tabs on the "Womanizer" singer.
"There she go, there she go, there she go. What she do, what she do, what she do? Too much watchy, watchy ... Watching me ... Watching, watching you," Will.i.am raps.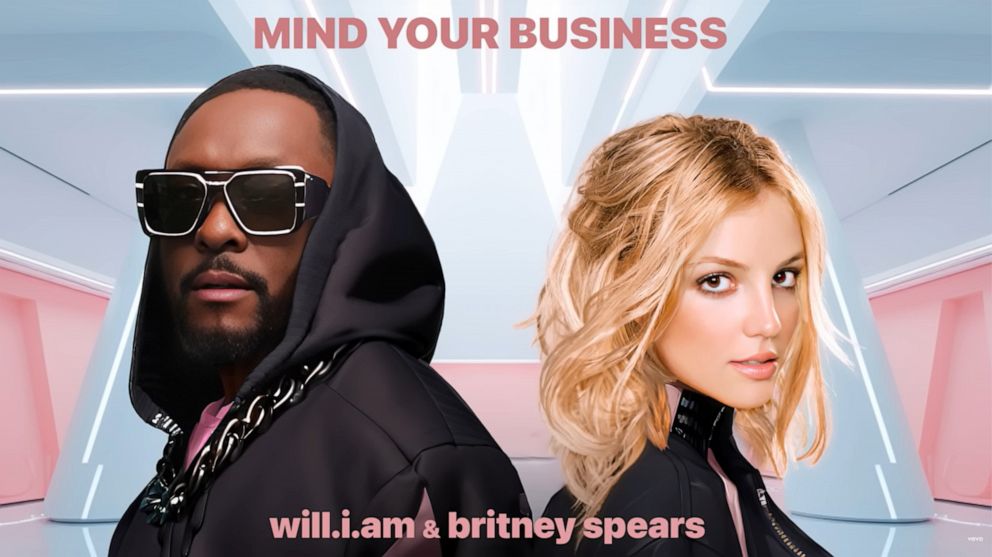 In another verse, Spears sings about how every time she turns around, "Snap is the sound ... Paparazzi shot me, I am the economy."
"Mind Your Business" reunites Spears and Will.i.am after over a decade. Their last collaboration was 2012's "Scream & Shout." It also marks the second song Spears has released since the termination of her 13-year conservatorship.
For Will.i.am, the catchy, energetic new single serves as the second track released as part of his solo comeback and prelude to his forthcoming fifth studio album.
"Mind Your Business" is available to stream now.