How to manage anxiety and talk to children amid Capitol breach
A little girl's touching letter to an officer who responded to the violent siege at the U.S. Capitol has received a response from the Metropolitan Police Department.
Johnna Jablonski, mom to 10-year-old Emma, told "Good Morning America" that her daughter had seen news footage covering the now-viral video of Officer Daniel Hodges being crushed against a metal door frame inside the Capitol building.
The rioting unfolded the afternoon of Jan. 6 after supporters of President Donald Trump made their way up the Capitol steps around 2:15 p.m. ET, pushing through barricades, officers in riot gear and other security measures that were put in place in anticipation of the moment. At least five were killed as a result.
Hodges, 32, said he feared for his life multiple times that day, including when he was "surrounded" by pro-Trump rioters outside the Capitol building and beaten.
"That was one of the three times that day where I thought: Well, this might be it," Hodges, a patrol officer in the 4th District, told ABC-affiliate WJLA in Washington. "This might be the end for me."
Jablonski of Billings, Montana, said that Emma was triggered by the video of Hodges.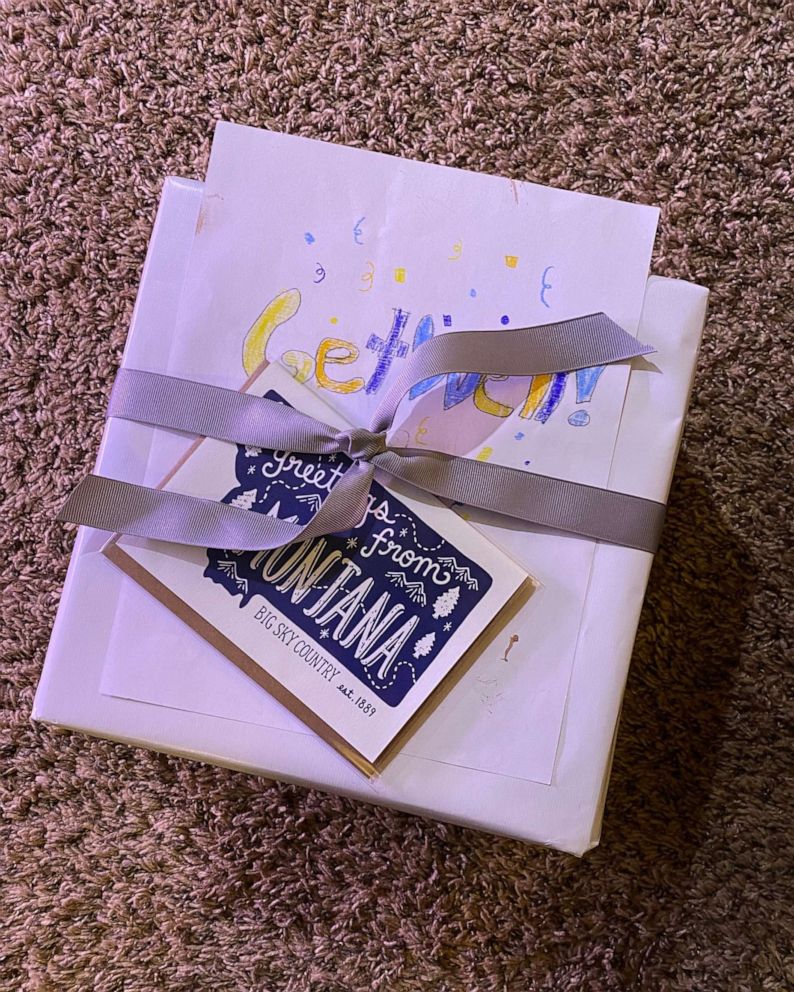 "She kept saying, 'What are they doing to that man? He's just doing his job,'" Jablonski said. "She had this outpouring of care, concern and questions about why this was happening. My gut instinct would be to say, 'You're too young. You don't need to worry about that.' But, she was emotionally impacted."
Jablonski suggested Emma put her thoughts on paper. The fourth grader decided to make a "get well" card for Hodges, and Jablonski tweeted a photo of the note in hopes it would reach him.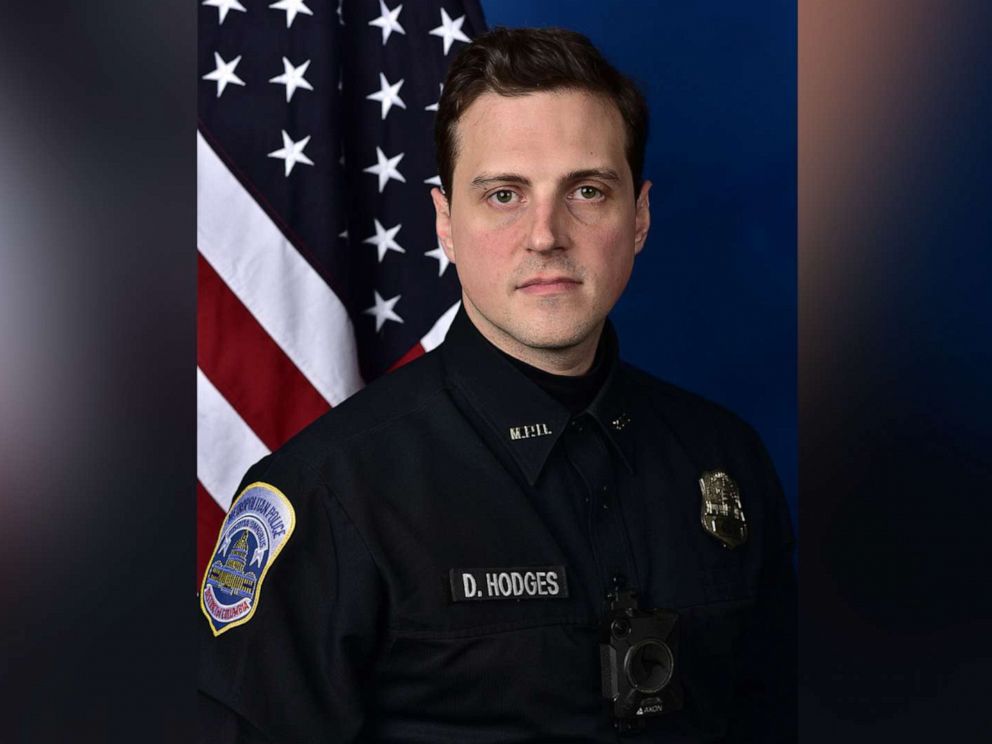 Hours later, D.C. police responded and identified the officer as Hodges. The department said he was "recovering and doing well" and sent an address to Jablonski so Emma could mail Hodges the card directly.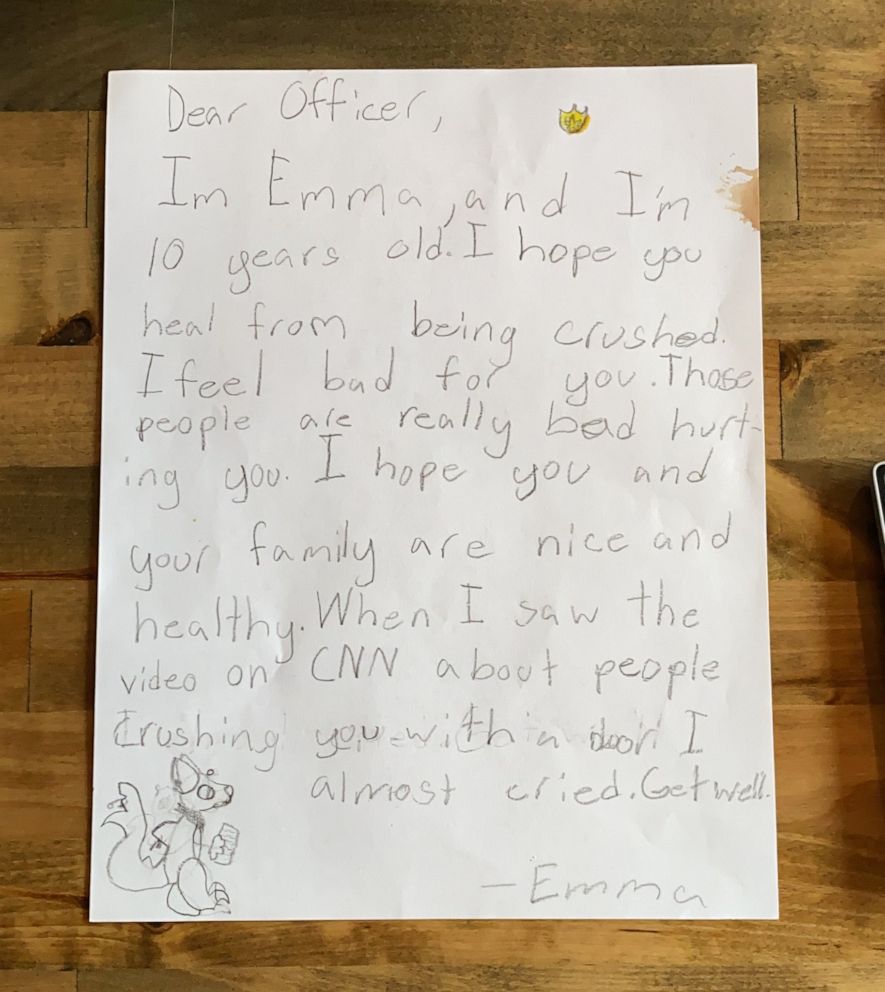 A local news station even put Emma in touch with Hodges via video chat. Emma has since sent Hodges the card, along with some gifts.
Jablonski said Emma hopes to connect with Hodges again in the near future.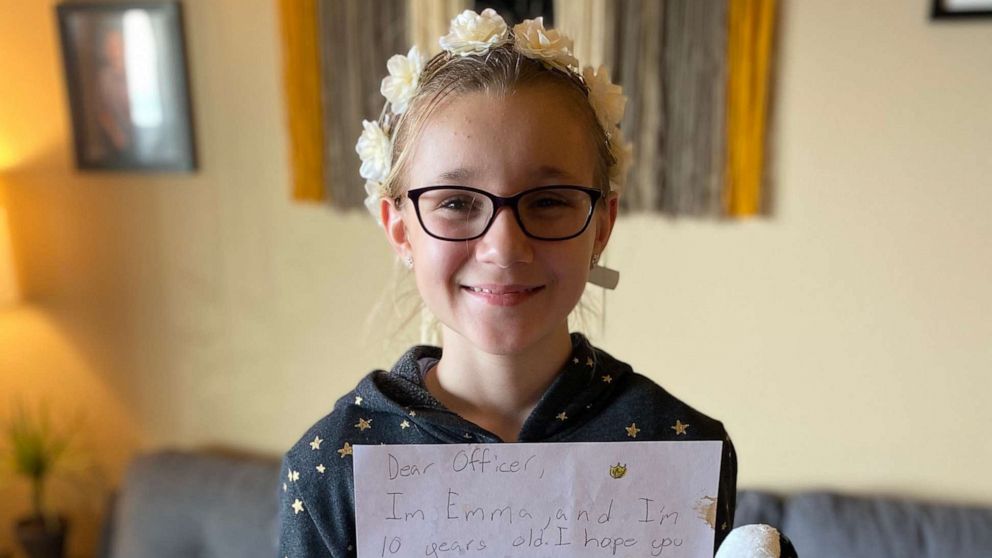 The day after the Capitol attack, psychiatrist Dr. Janet Taylor and parenting expert and author Rachel Simmons appeared live on "GMA" to offer advice on how parents can help children process the event.
Read their tips here.