An 8-year-old girl was surprised by her 2nd grade classmates during an adoption hearing for her and her 2-year-old sister.
Selah Scott and Skye Scot were adopted in Lubbock, Texas, on March 5 among family and friends. To Selah's shock, her teacher Ms. Ramirez and 13 of her fellow students showed up to the courthouse.
"It was the sweetest thing you've ever seen," mom Suzanne Scott told "Good Morning America." "She burst into tears and [the kids] got to sit in the jury box which was so cute. She covered her face with both hands and couldn't look up because she started crying."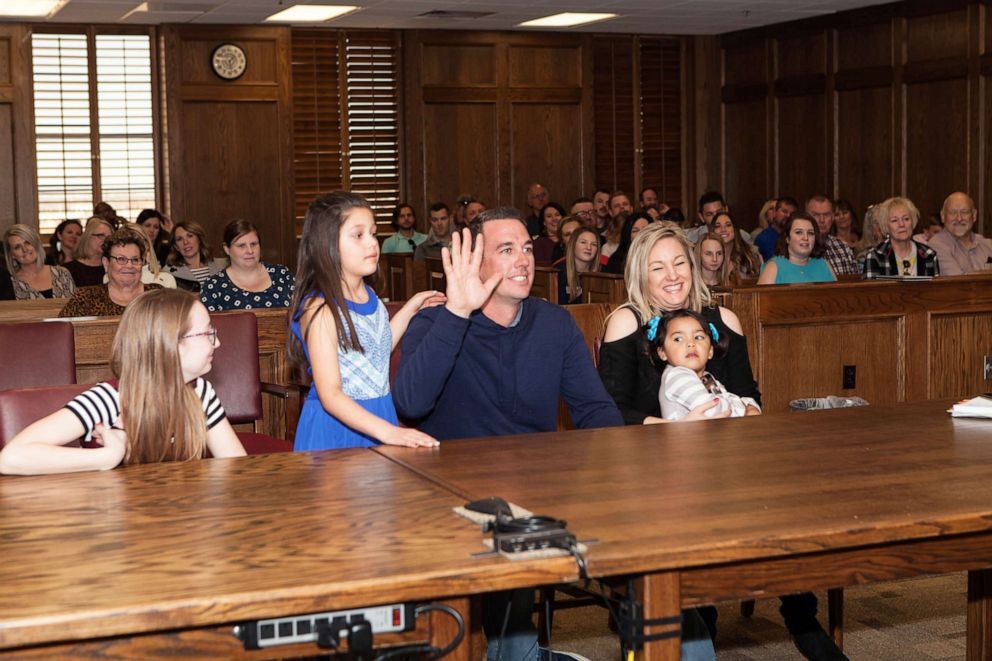 Suzanne Scott and Colt Scott started taking care of Selah and Skye in May 29, 2018, in a foster-to-adopt situation.
The girls lived in a home of addiction. Suzanne Scott said the biological parents are happy the sisters are in good hands.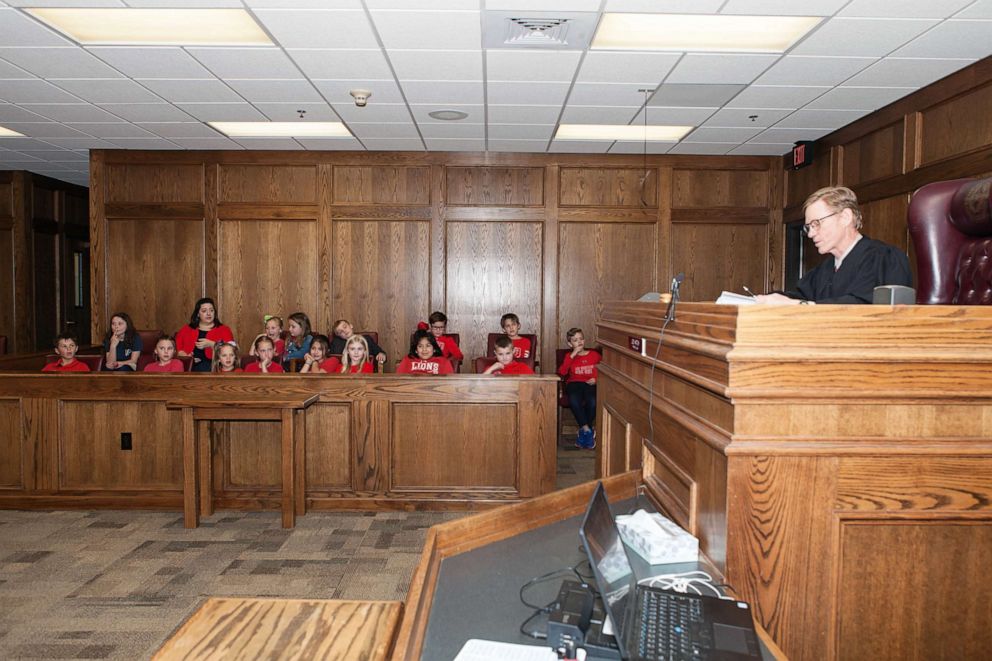 "We met Selah first. She's witty, she's funny, she's very different. There is a spirit about her that is wise beyond her years," Suzanne Scott said of her daughter. "Skye, she's a firecracker. She loves to hug and kiss and she has a strong personality, for sure. She'll be the first female president."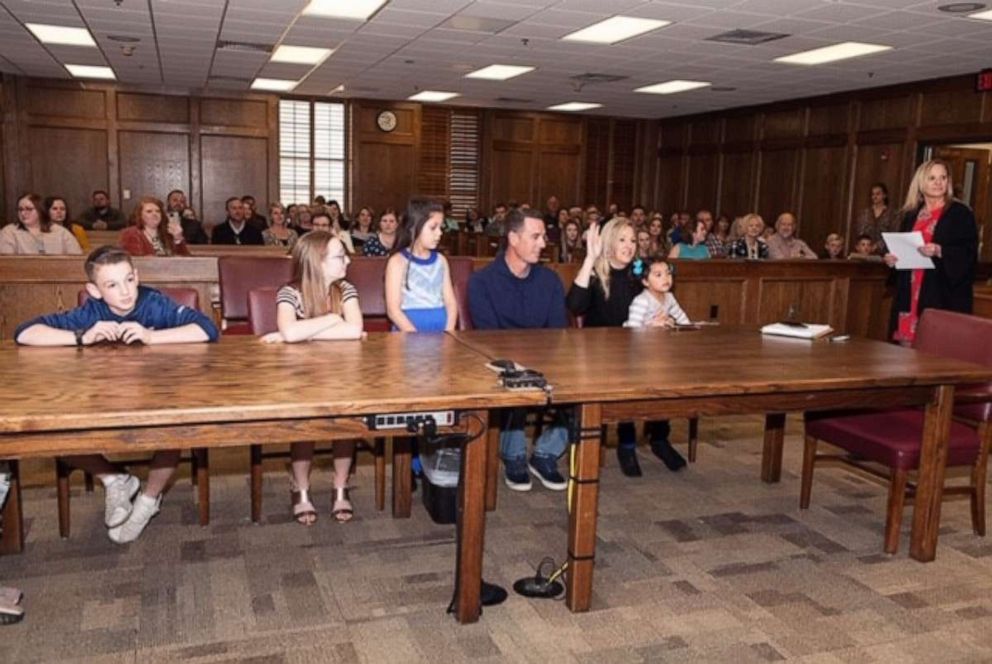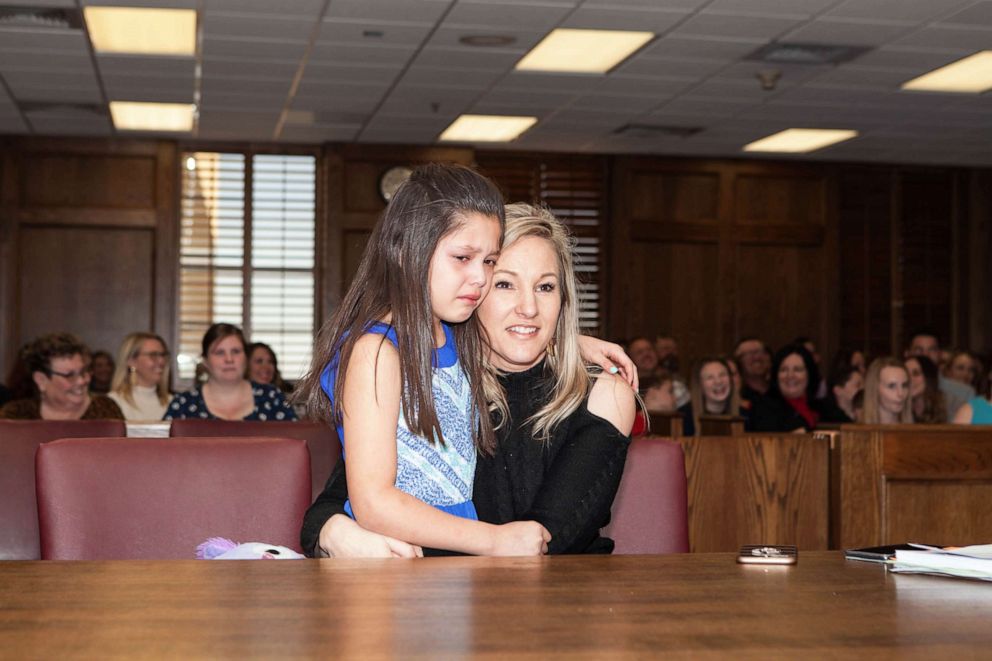 The girls' adoptions were facilitated by foster and adoption organization Children's Home of Lubbock. It marked the 999th and 1,000th adoption for the group.
Jimmy Moore, president of the Children's Home of Lubbock, told "GMA" the event was "uplifting and heart touching."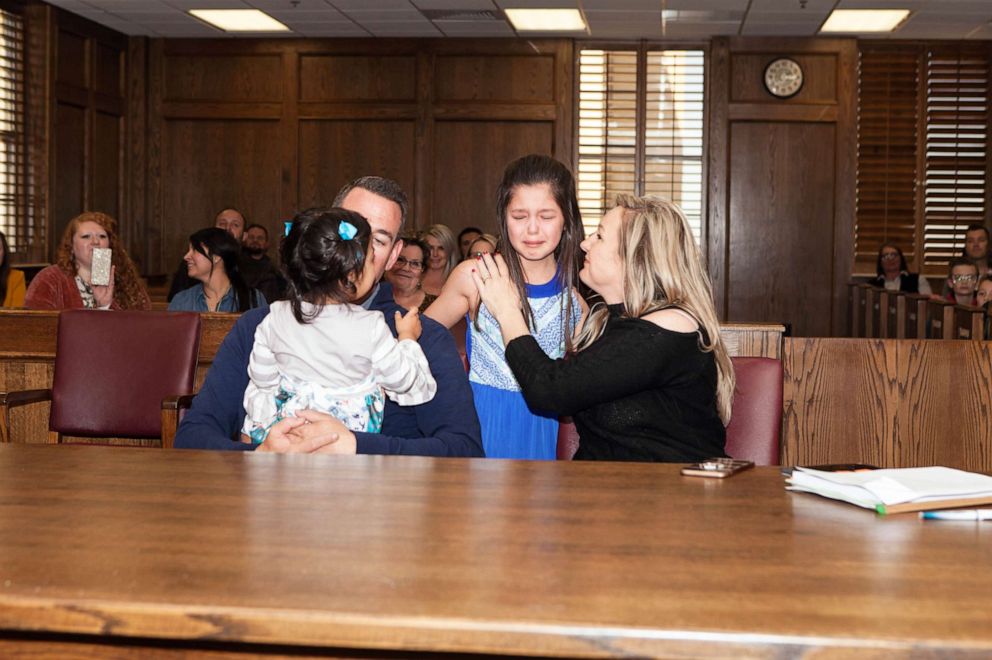 "With all the negativity that circulates throughout the world today, this was a moment that God's light illuminated the entire courtroom," Moore said. "I was able to experience a little touch of heaven that day."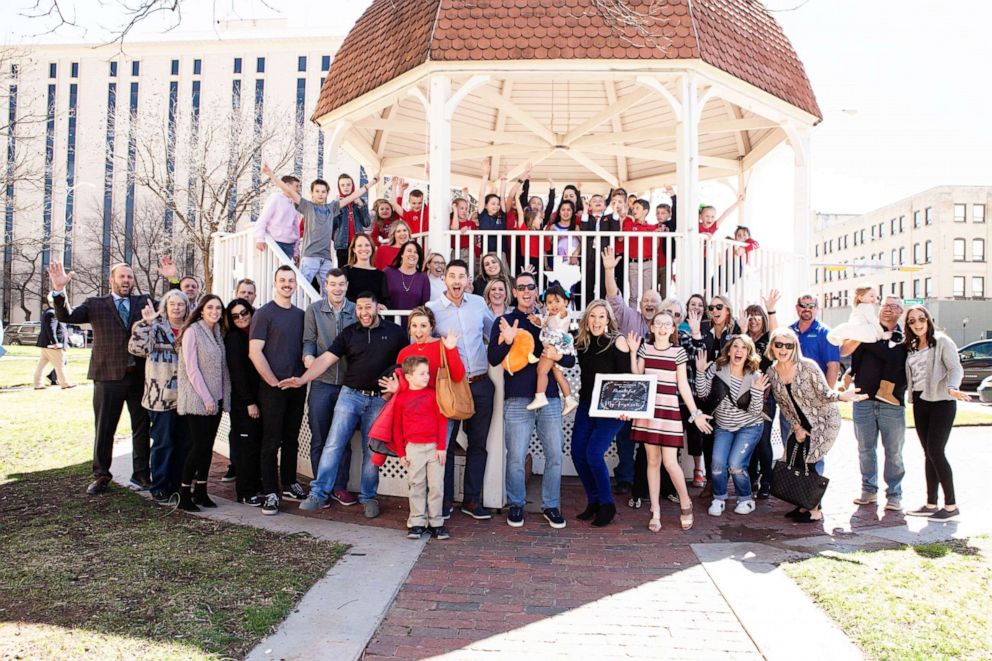 In a moment captured on video, Selah sees her friends trickling into the courtroom. Scott said the children made the event even more special.
Selah and Skye are thrilled to be home with mom, dad and new brothers and sisters, Ryder, Sydney and Jett.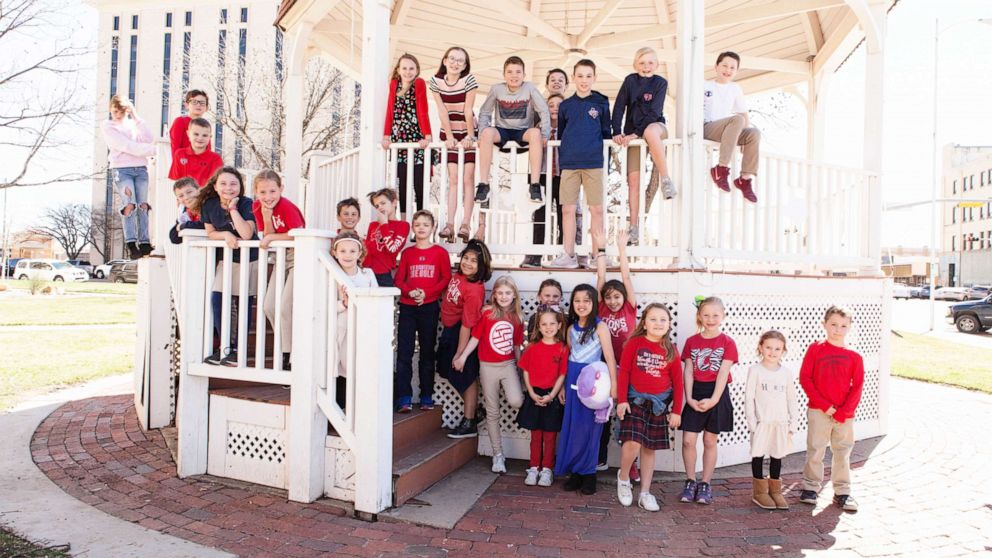 "[W]e needed them in our lives just as much as they needed us," Scott said.