An 11-month-old girl met her identical twin sister Monday, marking their first meeting since their birth last May.
The twins' mother Marija Sparano told "Good Morning America" the meeting was a long time coming and described it as "a very emotional moment for everybody."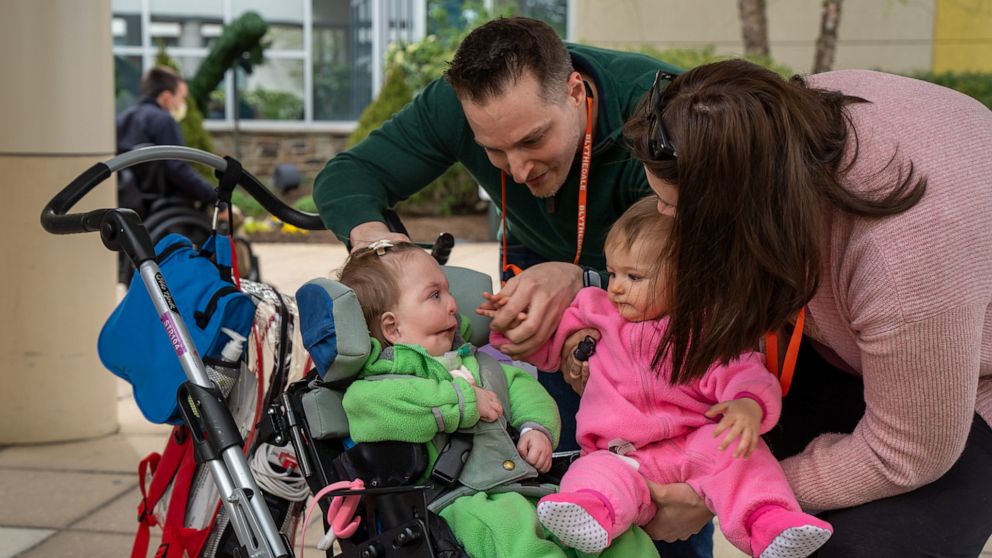 Emma and Nina, who are identical twins, were born via cesarean section at 35 weeks at Morgan Stanley Children's Hospital in New York City. The girls are monochorionic diamniotic (Mo-Di) twins, meaning they shared a placenta but were in separate sacs.
Emma was born healthy but Nina was born with a rare condition called Pierre Robin syndrome, also called Pierre Robin sequence. According to the National Institutes of Health, the rare syndrome is marked by a "smaller than normal lower jaw," a tongue that's farther back in the mouth and a cleft palate.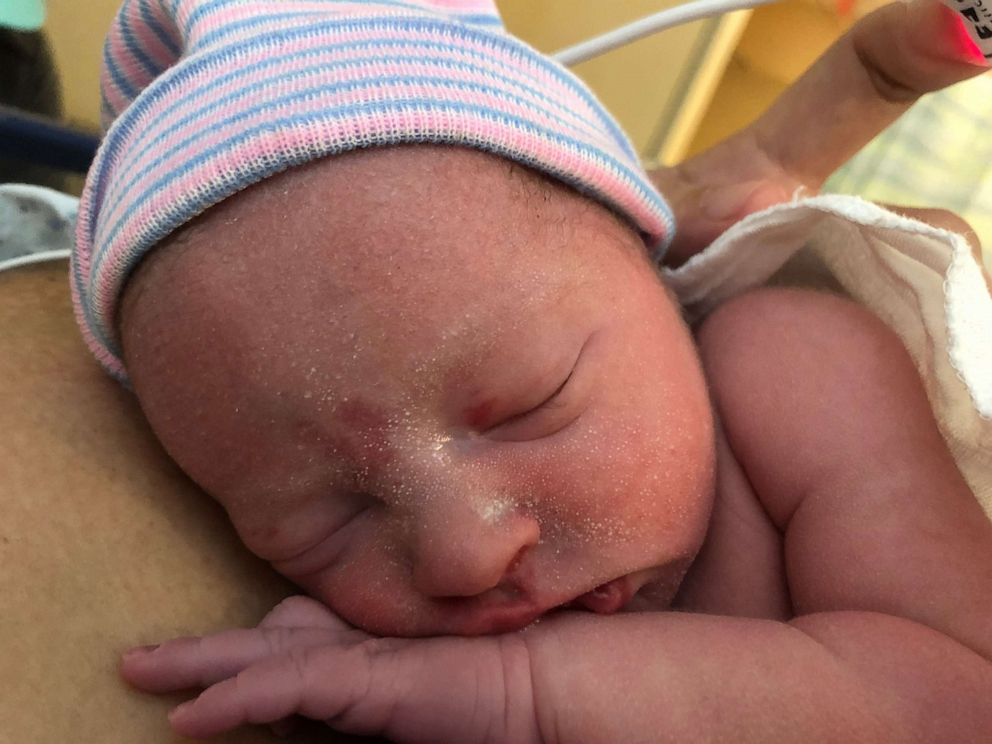 "She was basically trapped in her sac. It was folded over into what's called a pseudo sac and it kind of trapped her and clung to her real tight," dad Daniel Sparano explained. "When she was growing, she was growing with that covering her mouth and pushing her jaw down, causing a ... cleft palate."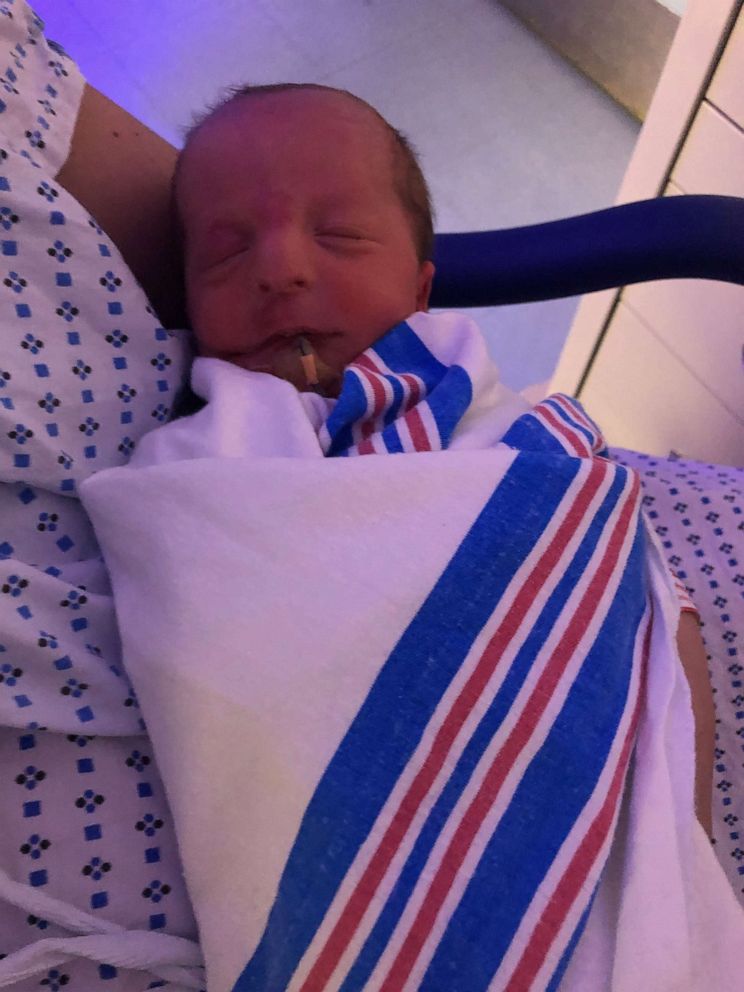 After birth, Nina was admitted to the neonatal intensive care unit, and last September, she was transferred to Blythedale Children's Hospital in Valhalla, New York, for further care. According to her parents, Nina has received multiple surgeries and treatments since then, including a tracheostomy to help her breathe and a gastrostomy-jejunostomy or G-J tube surgery to help with her feeding.
Marija Sparano said Nina had major jaw surgery in January to help push her lower jaw forward slowly, but the surgery was only partially successful and Nina will need further surgery and other treatments as her hospital stay continues.
Amid the ongoing treatments, the Sparanos and Nina's care team were finally able to reunite the girls this week outside of Blythedale, following multiple delays and postponements.
"We had other times where we were supposed to meet up and illness kept us away or other complications kept us away. So, it was definitely a long time coming," Daniel Sparano said.
The 36-year-old father said he loved seeing his girls together at last.
"It was just so nice ... I could go from one to the other, and I did it so many times -- like, I was just kiss, kiss, kiss, kiss, kiss, kiss, kiss," he recalled, describing how he showered his daughters with love and affection. "It just felt so good to be able to do that. You have all these expectations of what you are going to experience as a parent of twins especially, and then it just doesn't really come to fruition. So it's nice, after all this time, to just be able to do that one simple thing."
Marija Sparano said she held Nina as the two babies reunited. "I started to cry immediately as we walked out of the hospital," she recalled. "It was just so, so emotional."
The family was surrounded by their extended support network and the Sparanos said they're grateful for all the help and care from their loved ones and Nina's doctors and therapists.
"Even Nina's music teacher came. I asked her, 'Can you come? They're going to meet.' So she came," the 37-year-old mom said. "She played a song for them. She just wrote the song, I guess, for them with the music. It was just very, very emotional."
Editor's note: This was originally published on April 25, 2023.