This bride had 4 grandmothers in wedding party
Four grandmothers who served as co-flower girls are warming hearts in sweet photos of them walking down the aisle.
Bride Lyndsey Raby invited the four women to be in her wedding party at Ocoee Crest in Benton, Tennessee, on Sept. 22.
Photographer Natalie Caho captured moments with Raby's 90-year-old maternal great-grandmother, Kathleen Brown, groom Tanner Raby's 70-year-old paternal grandmother, Joyce Raby, the bride's 76-year-old paternal grandmother, Wanda Grant and the bride's 72-year-old maternal grandmother, Betty Brown.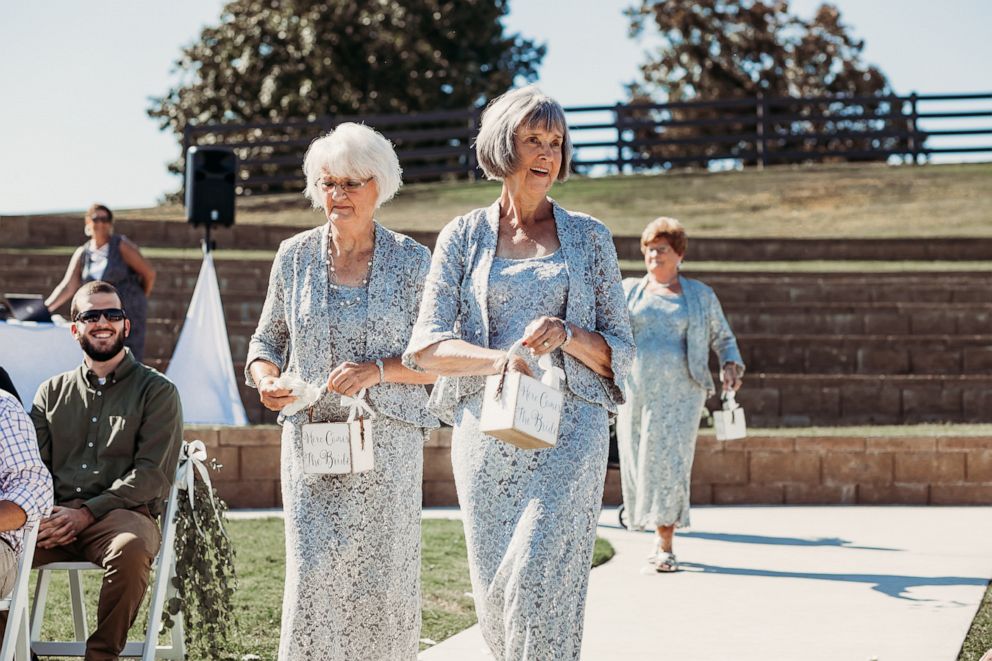 Raby told "Good Morning America" that she decided to incorporate the grandmothers after seeing a similar idea on Pinterest.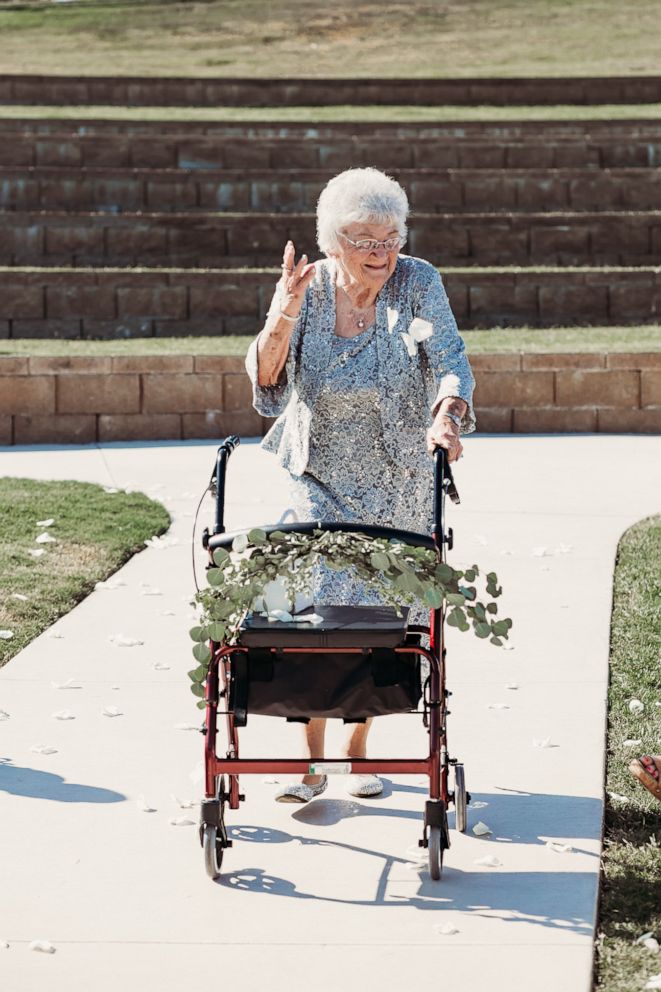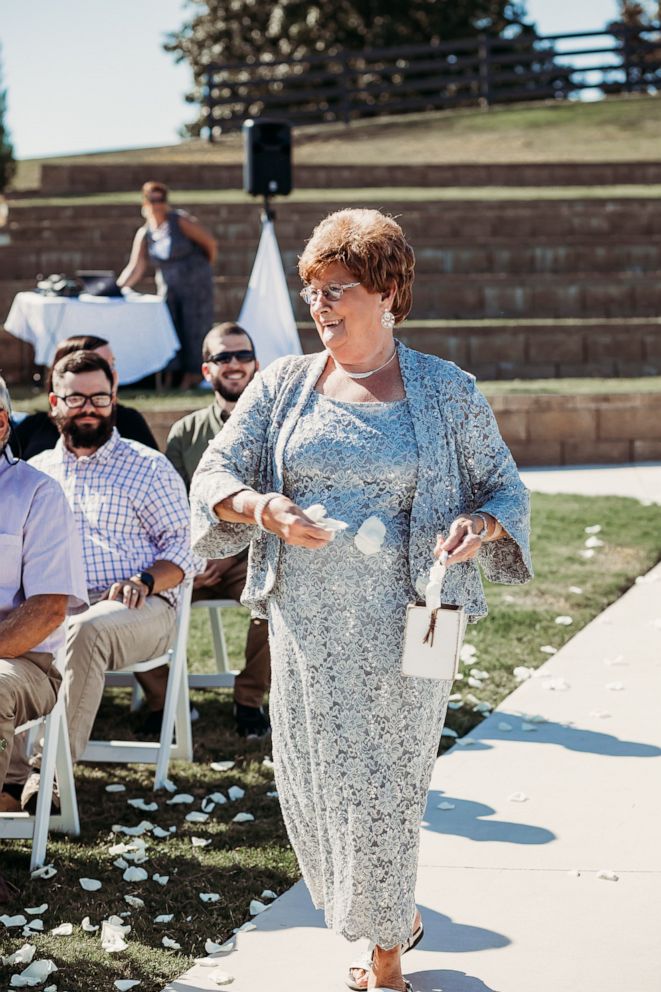 "I thought it was such a sweet way to involve them," Raby said. "They mean the world to us and we were so grateful lo have them here with us because a lot of people don't even get one [at their wedding]."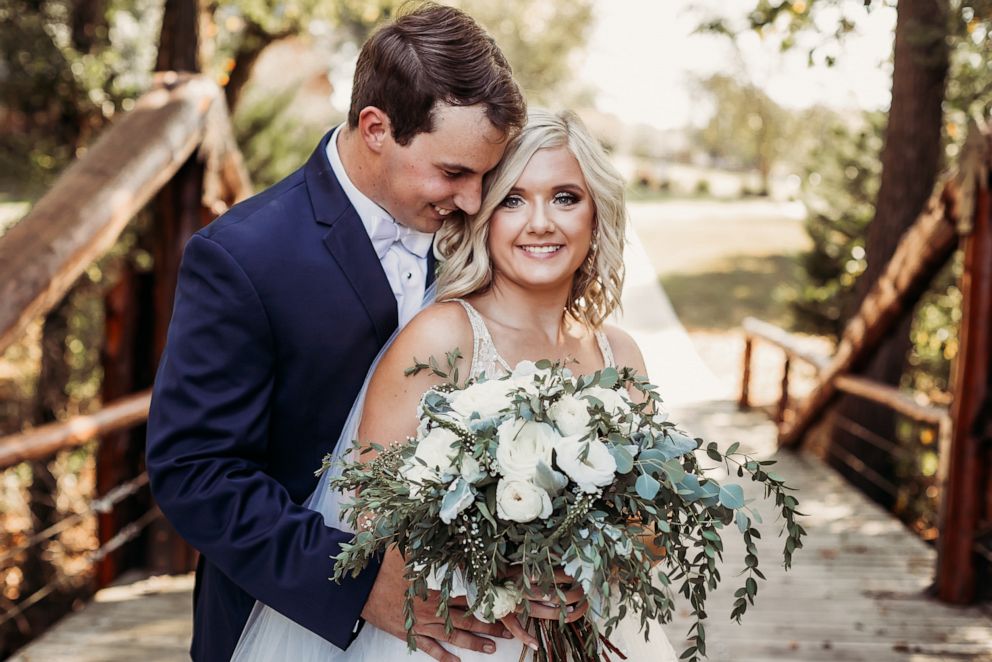 Grandma Kathleen threw petals and all the ladies wore matching gowns.
"It took us a while to find the right dress, they were divas about it," Raby said.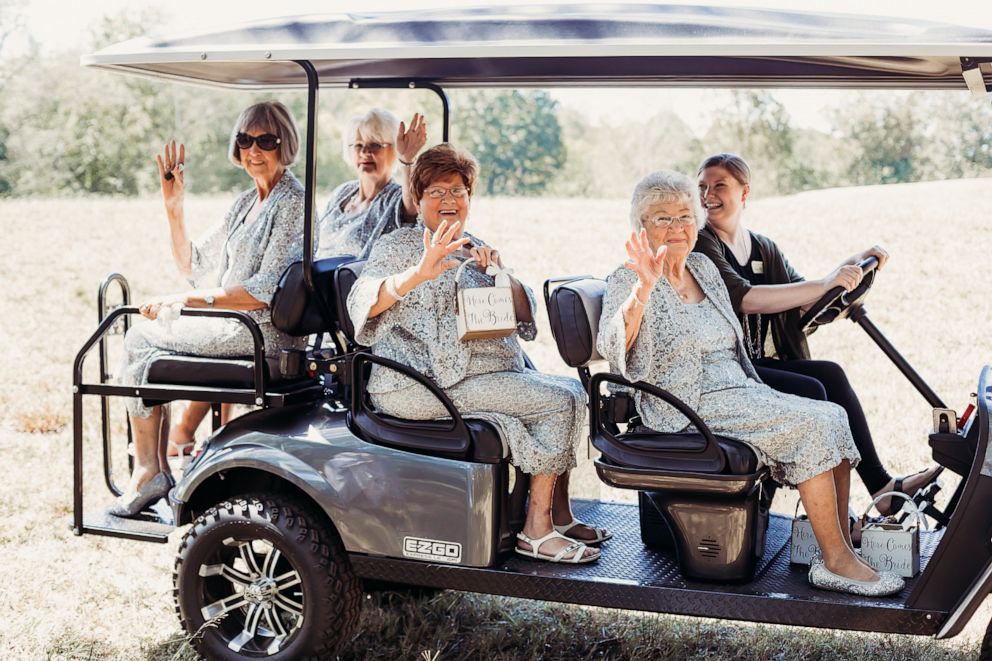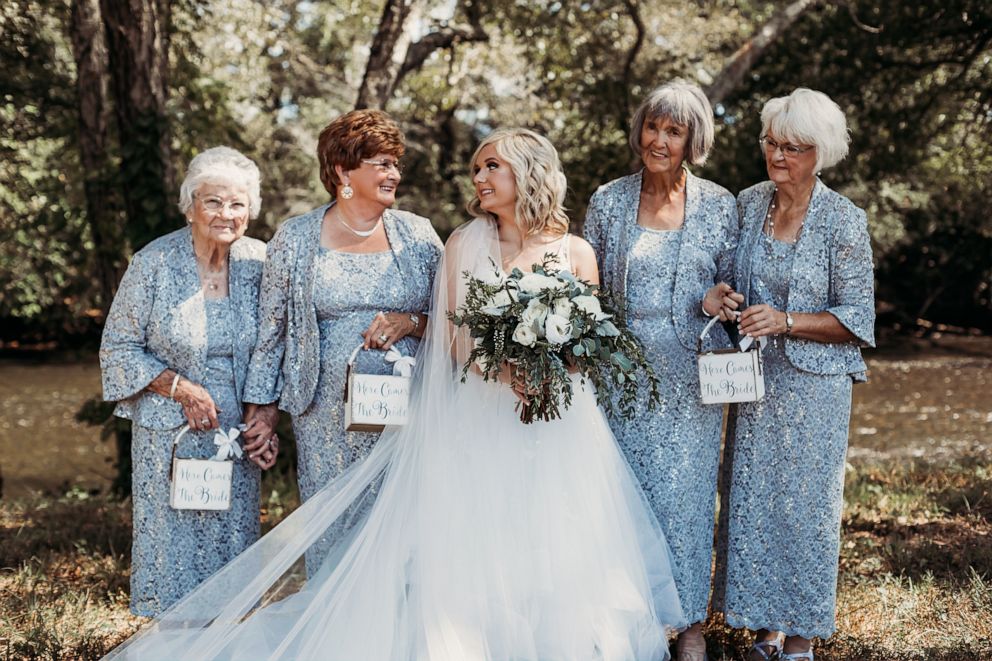 While the grandmothers were shy on the dance floor, Raby said they were not shy about waking down the aisle or posing for pictures.
"They loved it," she added.