For kids looking to learn to draw this summer, no need to look further than the Art for Kids Hub.
Founded by the Jensen family -- Rob, Teryn, and their four kids Jack, Hadley, Austin and Olivia -- they've been making art and sharing it with families and classrooms for eight years. Now, the lessons are part of Camp YouTube, a digital learning experience to help parents recreate the fun of summer camp at home. Camp YouTube has something for every kid this summer. From arts and adventure to sports and STEM, Camp YouTube promises 1,200 videos programmed beginning June 22 for a two-week period with content refreshed every weekday through Sunday, July 5.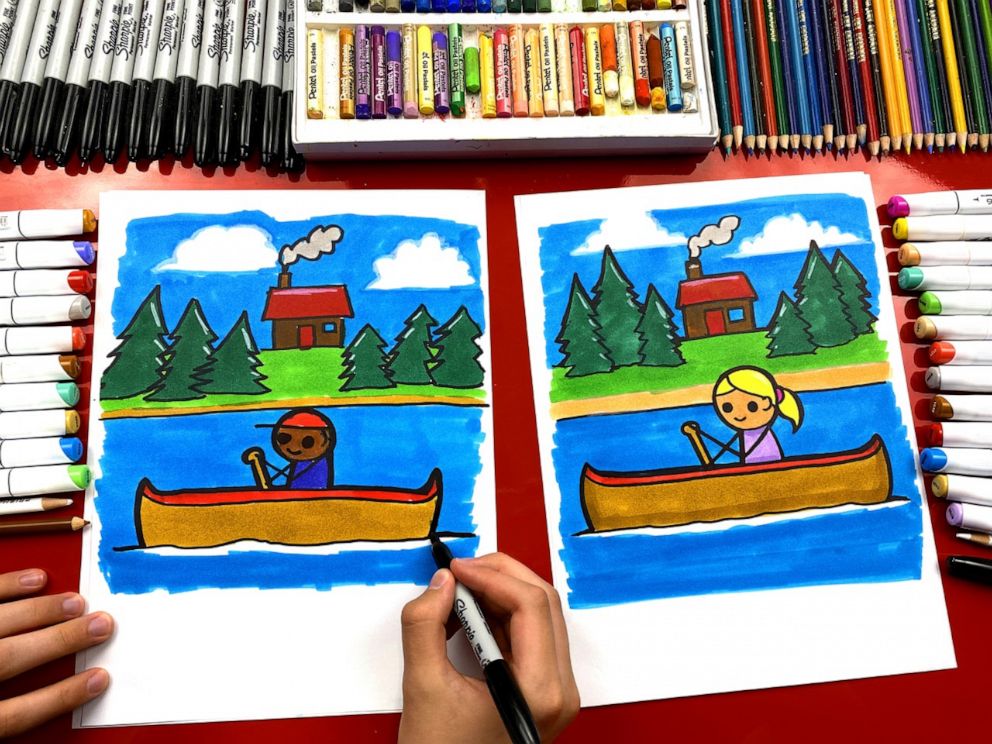 With 1500 lessons on origami, painting and "our most favorite, drawing" under their belt, there's no shortage of ways to grow as an artist or get started. Art for Kids Hub created a playlist for Camp YouTube and focuses on camping.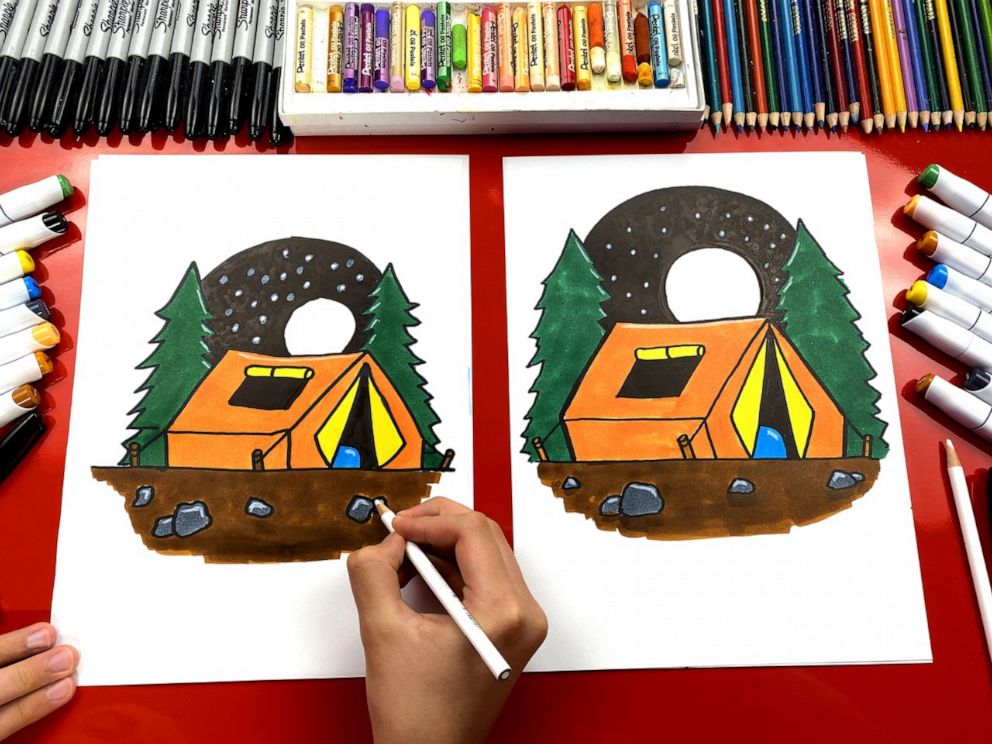 "We know many kids may miss out on going to summer camp this year, so this playlist provides a digital summer camp experience," Rob Jensen said. "All you need for this digital art camp is a pencil or marker to draw with, lots of paper and coloring supplies. You can follow along with us and draw a person backpacking, a beautiful waterfall landscape, a tent, a sasquatch and many other exciting things."
He's confident anyone who tries it out will come away with a new love for drawing and creating.
"Remember it's not important that your drawings look perfect," he said. "The most important thing is to have fun and practice. We break each lesson down to extremely simple steps."
Jensen said art has brought his family together, and he hopes it will do the same for others.
"Especially during these challenging times, our channel has helped us even more. I hope that other families and classrooms can use art as a creative and educational way to bond and grow. Building each other up and supporting one another is the secret to being happy."