When Mike Hugo was diagnosed with stage 4 cancer, he said he thought about what he could do to remain in his family's life -- even if he's gone.
Hugo, who is married and a father of two young daughters, was diagnosed last April with stage 4 glioblastoma, a cancerous and aggressive brain tumor.
"What can I do so that, number one, I'm not a ghost to them [and] they know how much their dad loves them," Hugo told "Good Morning America." "There's no second guessing."
Inspired by the 2007 movie, "P.S. I Love You," Hugo put out an ask to someone he thought would understand: legendary country singer Tim McGraw, himself a father of three daughters.
Hugo shared a video on Facebook where he spoke about his diagnosis and his wish for his daughters, Bridget and Brooke.
"The median survival for this very aggressive brain cancer is 14 months. That was about 10 months ago," Hugo said in the video, posted on Feb. 9, adding, "What I've been trying to do as much as possible is give my children all the life lessons I can in a short amount of time."
During the video, Hugo said one thing he didn't want to miss was having the chance to dance with his daughters -- who are only 6 and 7 -- on their future wedding days.
"One of my dreams is to be with my little girls for their wedding and be there dancing with them, but statistically, it's going to be tough," he said. "I'm going to fight hard to get there, but one of my dreams, or goals, is to do a duet with 'My Little Girl' with Tim McGraw."
Hugo said he hoped to record the duet with McGraw so that a video of them singing together could be played at his daughters' weddings.
"If I'm there, it would be awesome because it's a beautiful song," he said. "And if I'm not there, then at least I can be part of that wonderful day that I hope happens and hope comes."
Hugo's message to McGraw traveled fast.
Soon after posting the video, Hugo said he was scheduling a time with McGraw's agents to fly his family from Florida to Nashville to meet with the singer himself and sing a tribute to his daughters.
In late February, Hugo and his wife and their two daughters, along with Hugo's mom, met McGraw in Nashville at the Grand Ole Opry.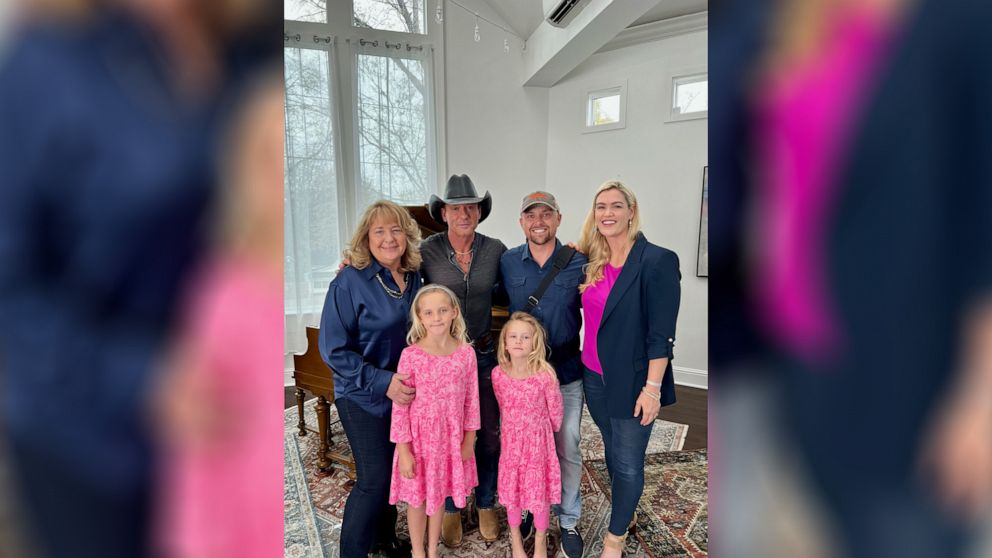 McGraw has been a vocal advocate for brain-related trauma research after his father, baseball star Tug McGraw, died of glioblastoma in 2004. One of the country singer's most popular songs, "Live Like You Were Dying," is dedicated to his late father.
Hugo told "GMA" that McGraw "rolled out the red carpet" for his family.
"We went to the Grand Ole Opry and I put a tuxedo on and I danced with my girls in the circle," said Hugo, who said the whole experience was filmed and will be compiled into a video. "It was just incredible. Just an amazing experience, and so thankful that we were able to make it happen."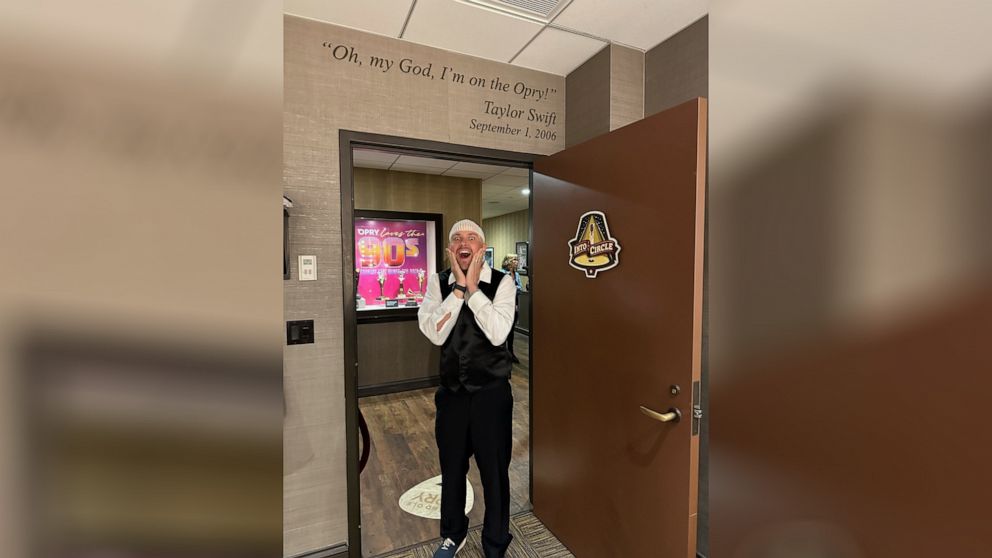 In addition to dancing with his daughters, Hugo also recorded a duet with McGraw of "My Little Girl."
"He just couldn't have been more gracious with his time and energy," Hugo said of McGraw. "He still took the time to sing with somebody [who] can't carry a tune in a bucket."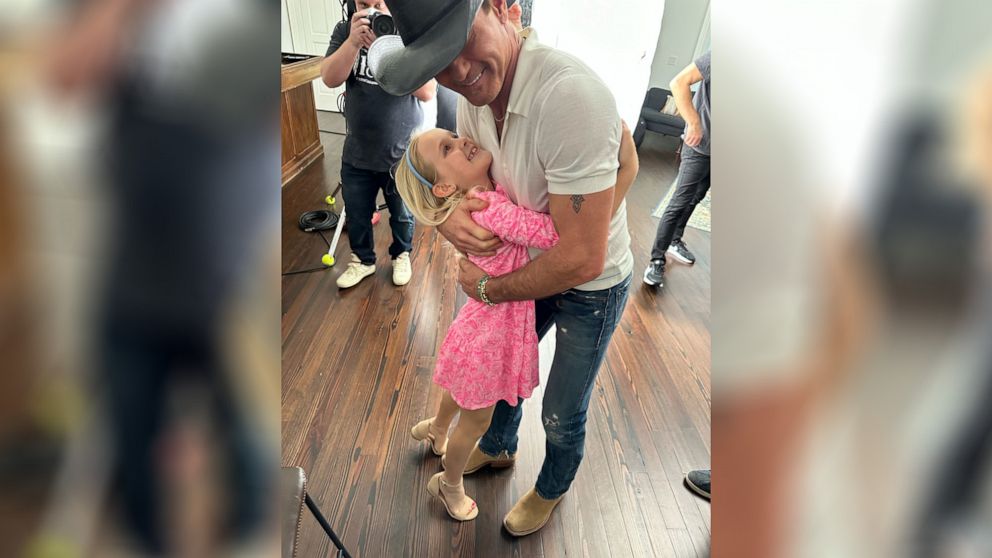 McGraw also shared the moment on his social media, writing in an Instagram post, "Thanx to everyone who shared Mike Hugo's video on social media and tagged me in the comments. So glad we were able to actually get together in person, meet this amazing family, and make it happen!"
He continued, "Mike is saving the videos for his daughters' future weddings... what a special thing to be a part of."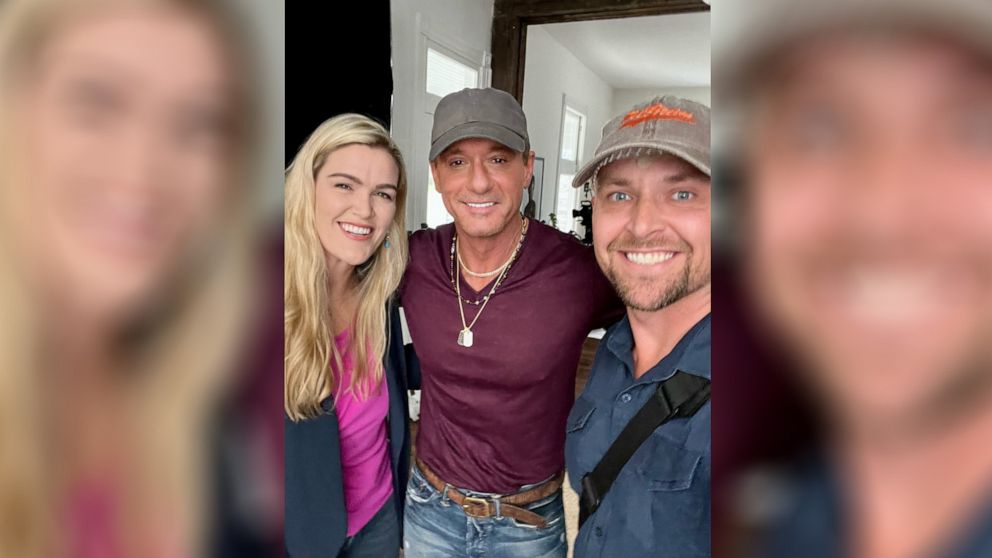 Hugo said he hopes his family's meeting with McGraw becomes one of his life lessons to his daughters: you can make dreams come true.
"The big life lesson is, 'Hey, whatever you want to do? You could do it,'" he said. "You know, the trick is to actually just do it."
Editor's note: This was originally published on Mar. 10, 2023.