Dad gets 'zipper' tattoo to match 4-year-old daughter's heart surgeries' scar
Courtesy Matt and Lauren Backe
The parents of a 4-year-old girl who underwent three open-heart surgeries before her first birthday got their first-ever tattoos to show their daughter she is not alone.
Matt Backe, of Crystal Lake, Illinois, got a tattoo on his chest that exactly mimics the scar his daughter, Everly, has from her surgeries.
Everly, whom her family calls Evie, was born with a critical congenital heart defect that required her to undergo her first open-heart surgery at 3 days old.
The family calls her scar -- which will have to be opened again when Everly undergoes future heart surgeries -- a zipper because it is one that doctors open and close to make her feel better, according to Everly's mom, Lauren Backe.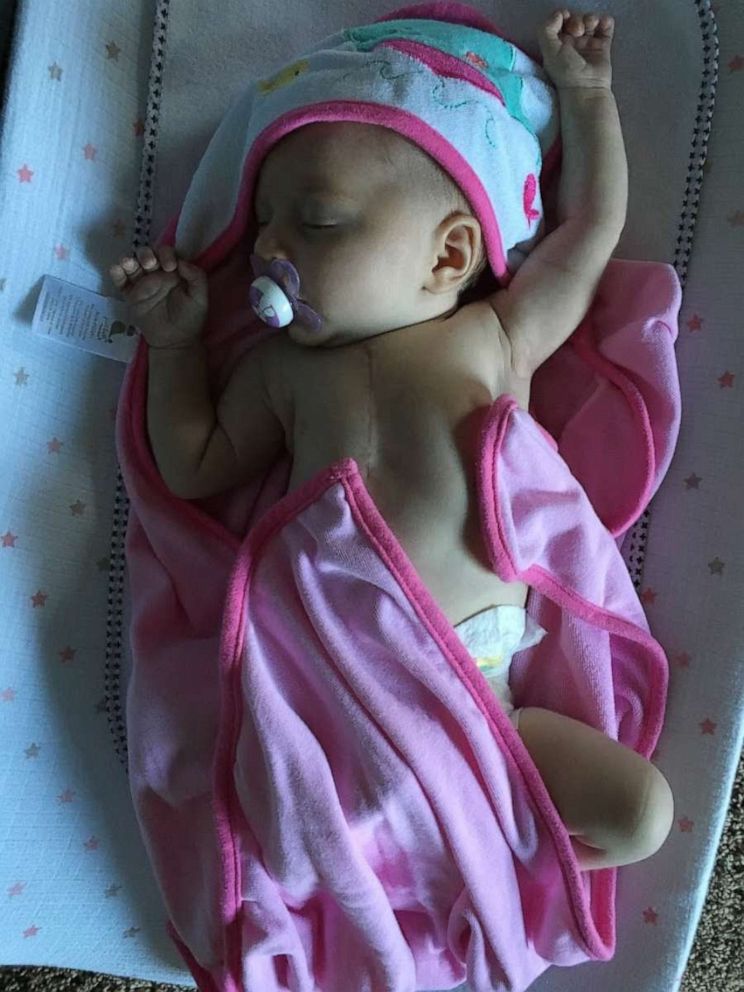 As Everly got older and became more conscious of her scar, Matt Backe said he had the idea to become her "zipper buddy."
"I heard Evie make mention about the zipper, just asking more questions than usual," he told "Good Morning America." "My thought was if I could get something that was a replica of it, we could be zipper buddies and she would not have that feeling of being alone."
Matt Backe said a local tattoo artist was able to recreate Everly's scar on his chest by looking at a photo of Everly.
In the weeks since he got the tattoo in mid-January, he said Everly will often point to his tattoo and point to her scar and notice the similarities.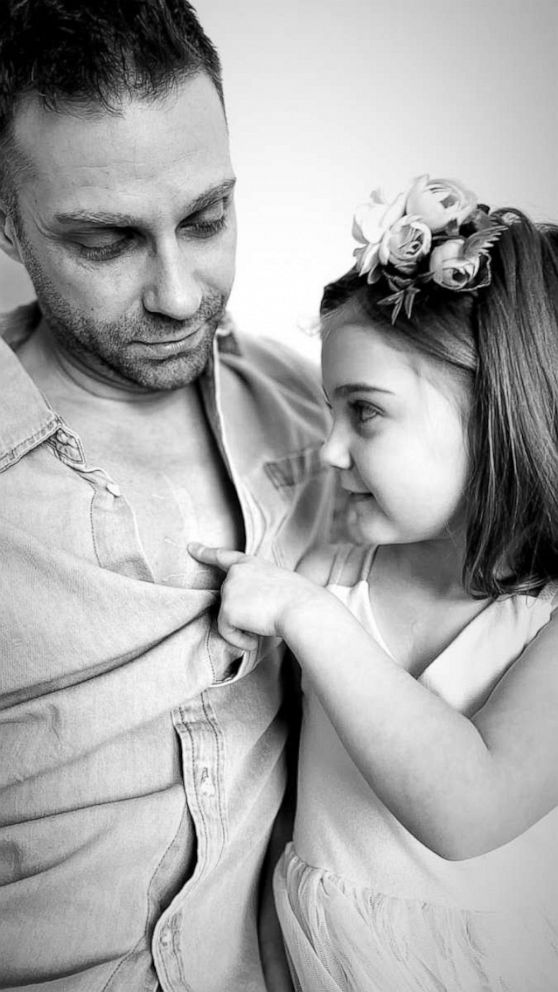 Everly said of her dad's tattoo, "He didn't want me to be alone. He wanted to be special like me."
Her big brother, Jack, 10, has told their parents he wants to get the same tattoo when he turns 18.
"It really makes me happy that they look the same," he said of Everly having a "zipper buddy" in their dad.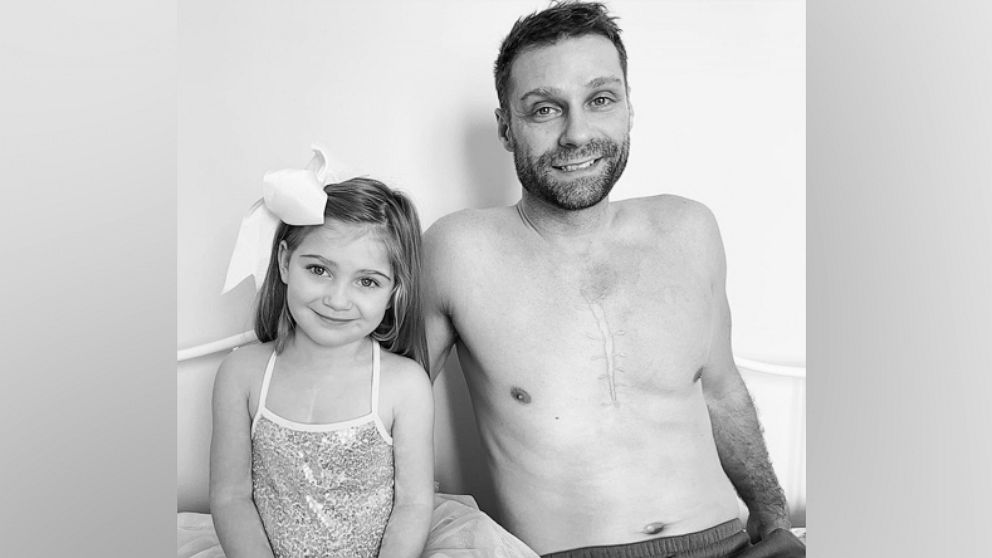 And when Matt Backe got home with his tattoo, it inspired his wife, Lauren, to get her first tattoo. She now has a tattoo of EKG lines, which show a heart rate, on her forearm, alongside Jack and Everly's first initials.
Lauren Backe said they posted photos of their tattoos on Facebook to show their extended family and friends, whom they expected to be shocked, but were "blown away" by the responses.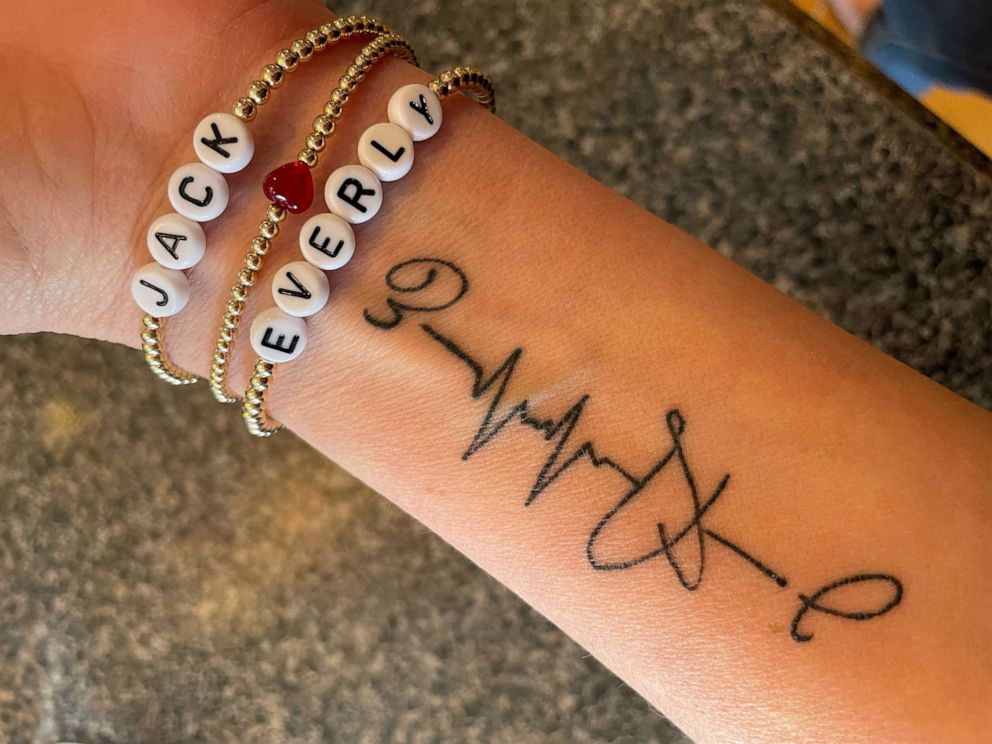 "We've had a lot of people [with congenital heart defects] reach out and say, 'I had a scar growing up, and I used to cross my arms when I was at the pool because I was self-conscious about it. I could really relate to this,'" said Lauren Backe. "We've been quite honestly blown away by all of the people reaching out and all of the support."
Fighting for a cure
The Backes said they learned of Everly's heart complications when Lauren Backe was 33 weeks pregnant.
They found a hospital that would be able to treat her, and Everly spent the first month of her life in a specialized pediatric cardiology unit.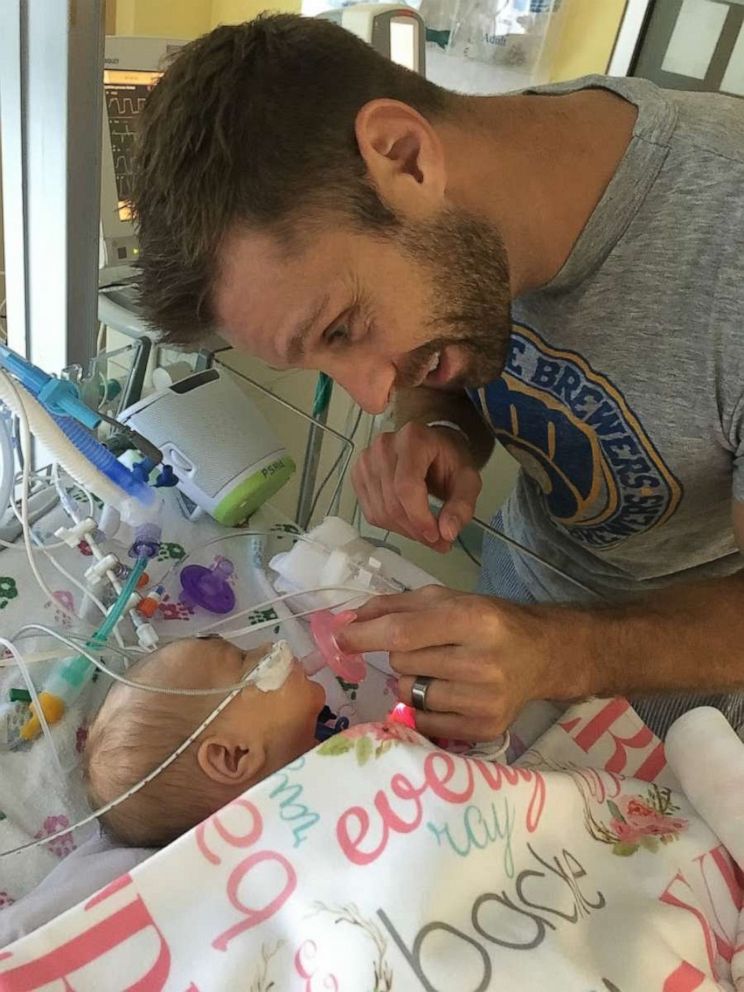 Once she was home, Everly remained on a feeding tube and an oxygen tank for several months, and the family had to make weekly doctor visits, a 120-mile roundtrip journey from their home.
"She spent a lot of that first 13 months of her life in and out of the hospital," said Lauren Backe. "But we were grateful that they taught us so much that we could also be at home."
Now at 4, Everly is able to attend preschool and take dance classes, though she gets fatigued easily and is on a heavy regimen of medication, according to the Backes.
They said that with more heart surgeries expected in her future, they hope that technology and research on congenital heart defects keep developing so Everly and other kids like her can lead long, healthy lives.
"Our hope for Evie is that she gets to live the life she wants to live," said Lauren Backe. "Evie wants to be a mommy. That's what she wants to be when she grows up, so I hope that Evie's heart will be strong enough for her to be a mommy."
"Evie wanted to be in a dance recital and she got to be a penguin in 'The Nutcracker' in December, so we just hope that the things that she wants to do, she's able to," she said.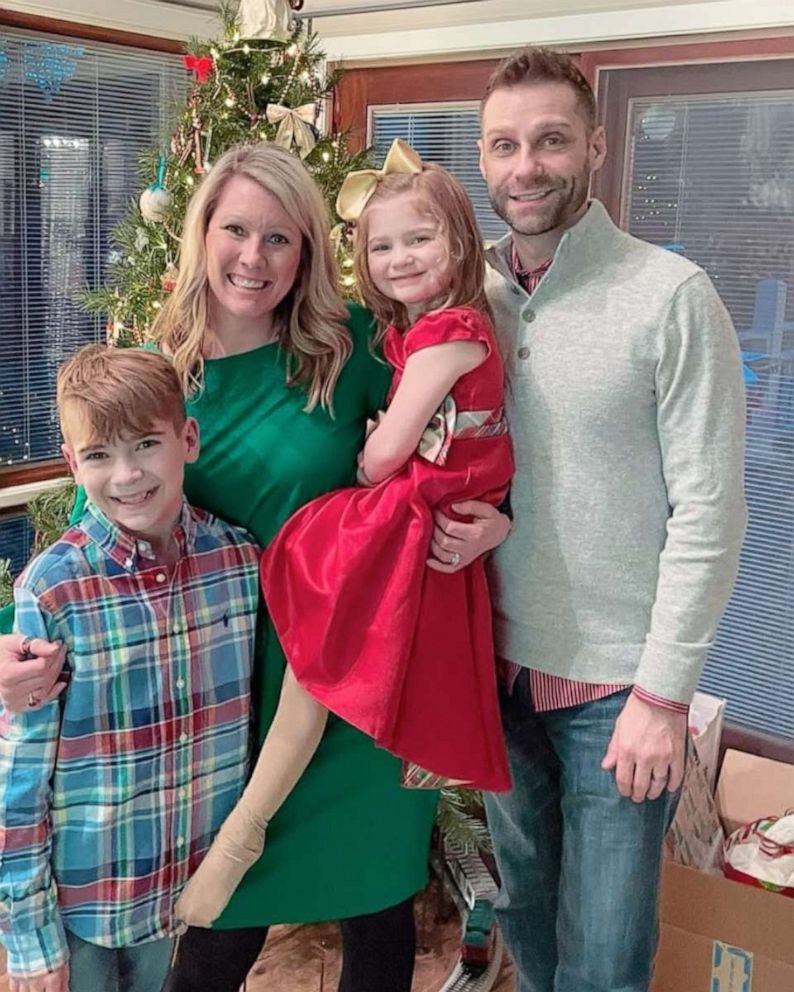 Congenital heart defects are the most common type of birth defect. About 1 in 4 babies are born with a critical congenital heart defect that requires surgery or other procedures in the first year of life, according to the Centers for Disease Control and Prevention.
The causes of congenital heart defects in babies are in most cases unknown, and treatment depends on the type and severity of the defect, according to the CDC.
The Backes said they are speaking out about Everly's condition in hopes of raising awareness and making sure other families don't suffer alone. During February, American Heart Month, the family has been helping schools kick off the American Heart Association's Kids Heart Challenge.
"We felt very alone when we got Everly's diagnosis, and it's not because we don't have incredible family and friends, but we didn't know anybody else going through this, and it felt like it was just us," said Lauren Backe. "And then we found some other heart families, and we've become friends with them because you relate in a different way."
She added, "There's a lot of positivity that comes out of it."
Editor's note: This story was originally published on Feb. 9, 2022.