Parents get creative with home summer camps
With social distancing guidelines in place and many sleep-away and summer camps canceled, this summer is set to look a little different. But parents across the country are still looking for ways to get their kids off of their screens and outside after being cooped up in the house amid the COVID-19 pandemic.
Parents have had to get creative to keep their kids entertained and some have turned to at-home backyard "camps" to save summer fun.
Lisa Collum, a mom of four and principal in West Palm Beach, Florida, has stepped into the role of camp counselor, hosting her kids and some close friends' children for games, crafts and learning activities in their own backyard.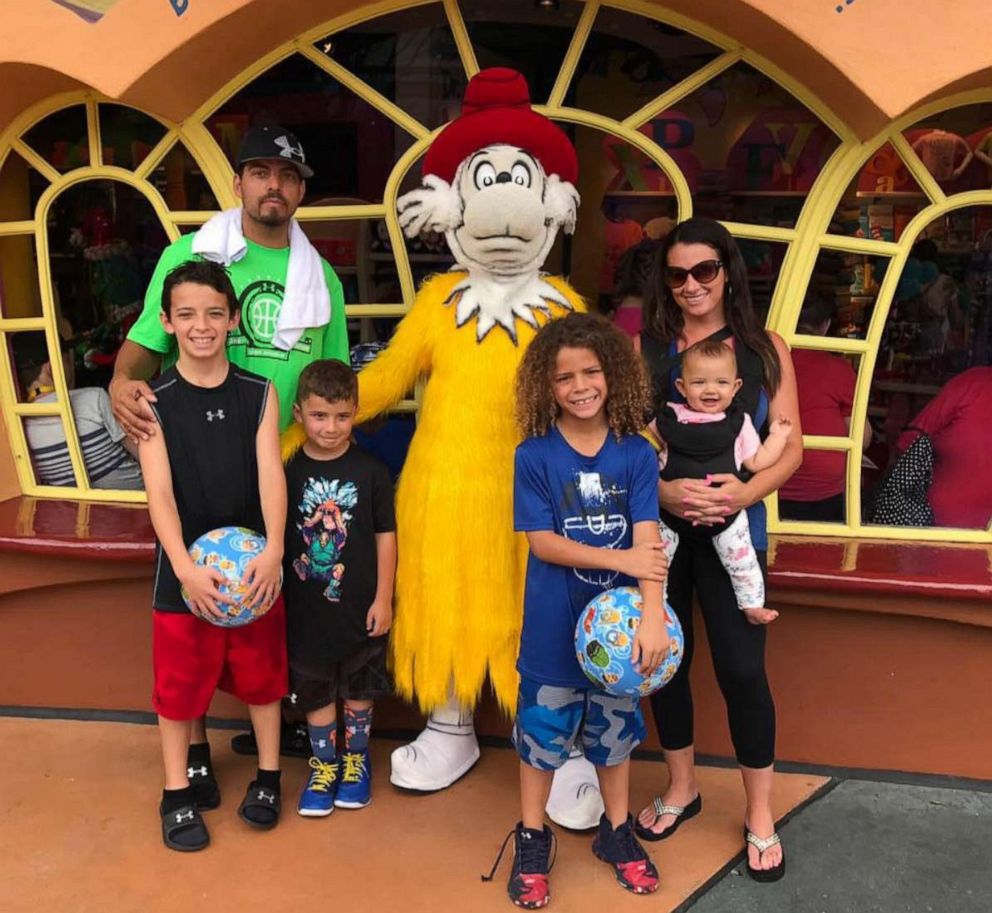 "I think it's important that [parents] slowly get [kids] back socializing with close friends," said Collum, noting that she was concerned about the mental health of kids being in quarantine and in front of screens for so long. "We're in this unknown phase. So we decided to keep them home and do our own sort of camps with them and our close friends."
The American Academy of Pediatrics says finding healthy and safe ways for kids to play this summer is essential. Playing outside leads to good motor skill development and overall better health, according to the AAP.
To get things organized, Collum said her group of parents has a text chain and will alternate backyards depending on the families' week. Swimming, obstacle courses, outdoor scavenger hunts, sports, arts and crafts and lots of handwashing and hand sanitizer are on the schedule.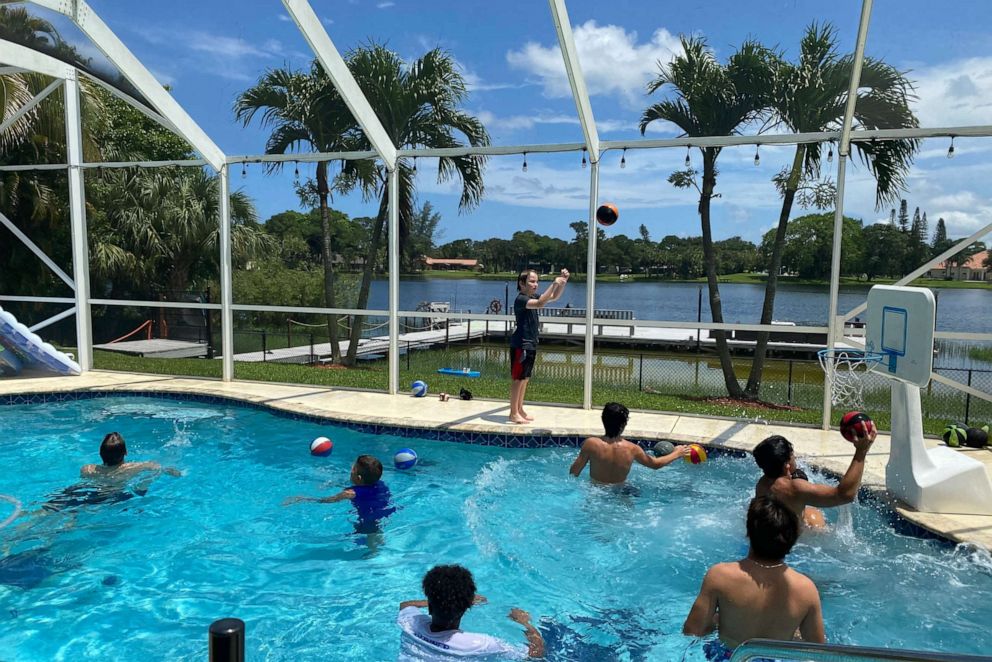 "With the little ones we can do like outdoor scavenger hunts, or they're looking for different leaves, rocks, items outside. Even on Google, you can google outdoor scavenger hunts and they have pre-made worksheets," she said. "Lots of sports, especially things like soccer or tag, kind of old-school camp games, water balloon fights, things like that."
Similar to Collum, Abbe Klein, of Newton, Massachusetts, found a unique option after her 8-year-old twins' camp was canceled by enrolling her daughters in Summer Camp 2U, an at-home camp program that sends a trained counselor to your own backyard or a nearby park.
"It was absolutely great for the kids, I literally felt like they were just going to camp everyday. They were so excited!" said Klein.
Klein's two kids joined two other children for a week-long camp together.
Neal Waldman, the owner of Summer Camps 2U, said the camp curriculum is designed to recreate a sense of camp at home and with safety precautions in place. Families create their own camp bubble or trusted groups of four to eight campers.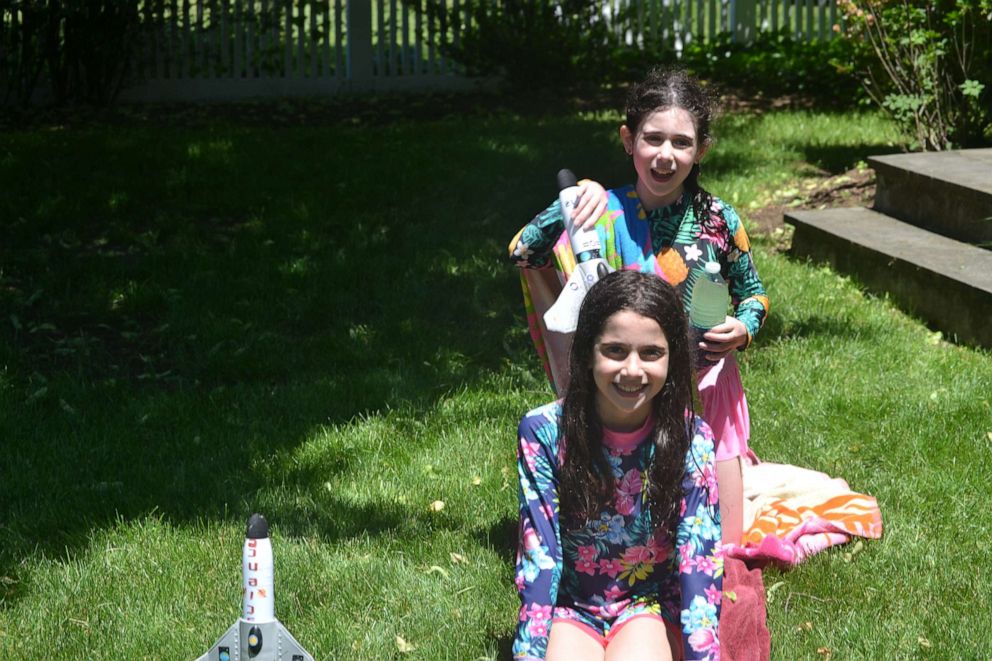 "We produced a program that actually brings camp to kids' backyards," said Waldman, adding that he "values, the counselor interactions and the kids interactions" are intact but "in an environment that would be safe for parents to be comfortable with."
Following social distancing guidelines, safety is the top priority, Waldman said. Counselors are tested for COVID-19 before camp and must maintain social distance, masks are worn at all times, campers get their own equipment and all equipment is sterilized every night, he said.
"We loved it," Klein's twins, Emma and Lexi, said. " We did all the activities that you do [at camp] like swimming and tie dye and art."
AAP says to make sure to follow local public health guidelines about wearing masks and maintain 6 feet of social distancing at all times from those not in your family. Wash your hands with soap and water or hand sanitizer after any outdoor activity.