A California mom is empowering parents on social media after wearing her baby while styling a client's hair at work.
Maria Khachotamraz took care of her longtime friend Jessica at the salon while her 9-month-old daughter Camila was strapped to her chest. The video was shot on Sept. 25, by Khachotamraz's 7-year-old Amelia, and has since been viewed more than 75,000 times.
"My purpose for sharing was to give mothers hope -- especially new moms," Khachotamraz told "Good Morning America." "You don't have to put your life on hold. Yes, you do have to adjust, but you can still find a way to make it work."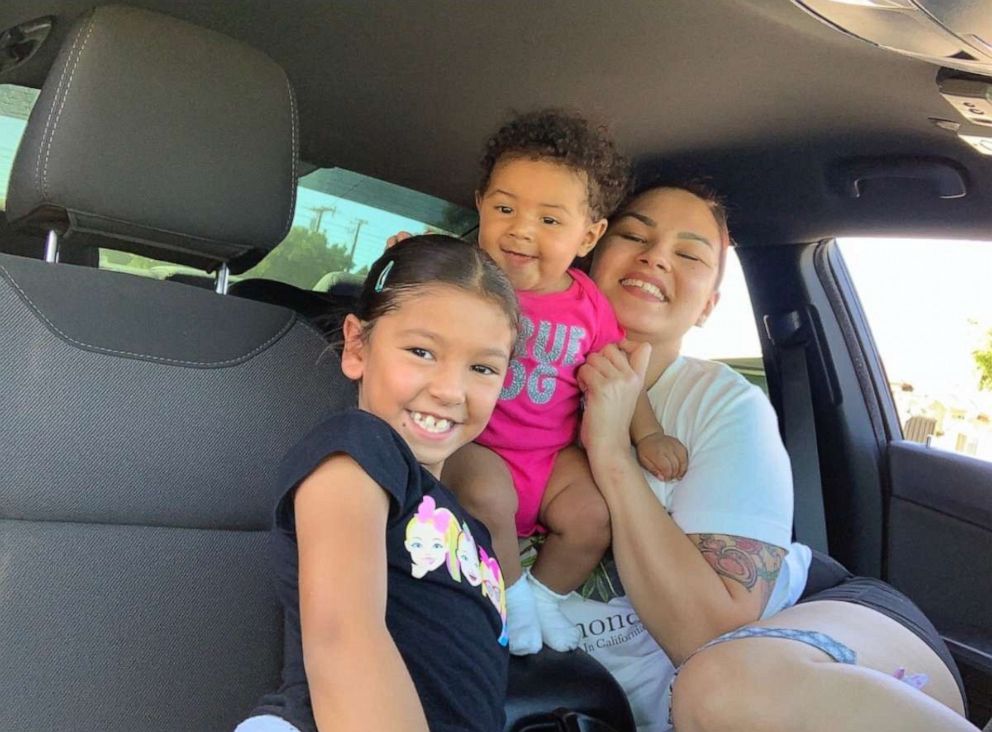 Khachotamraz, a Rancho Cucamonga resident, has been styling hair for 10 years. She's worked both independently and now owns her own studio.
Khachotamraz said hair is her "passion" and it was vital she continued in the industry while raising her two girls. She's worn her youngest daughter a few times while cutting her, she said.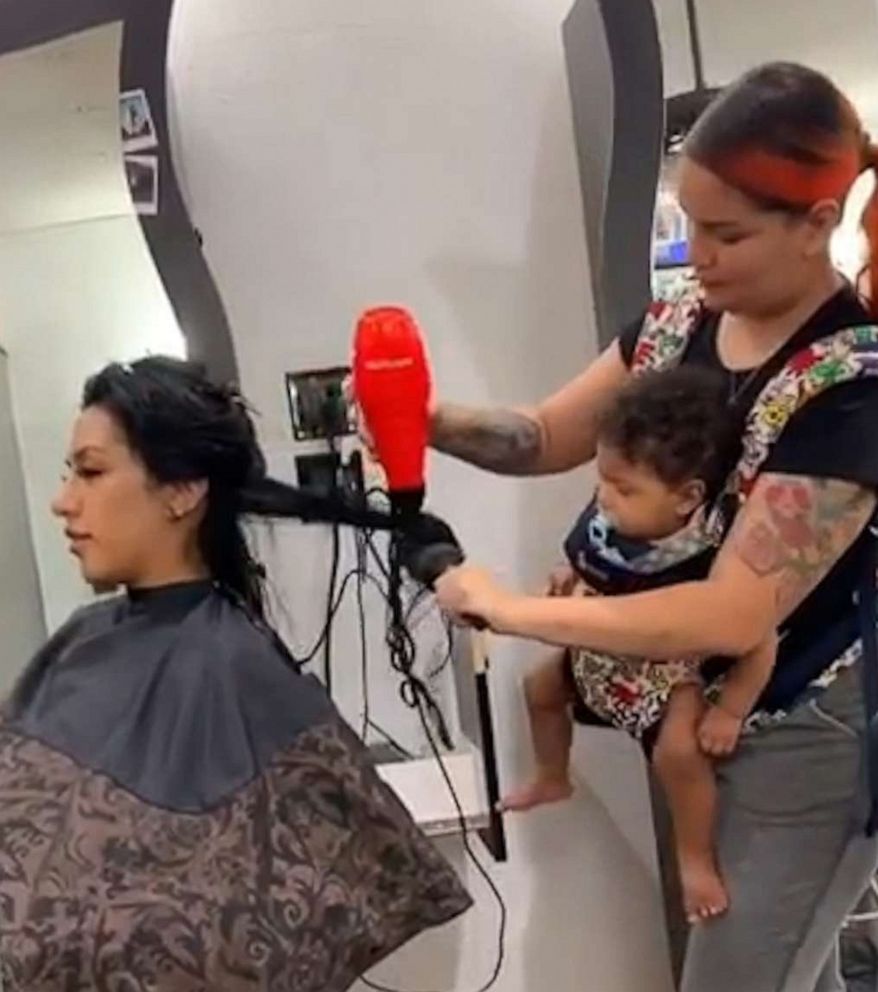 "It's hard when you work for people to be a full-time time mom, so I took a risk and went into the business for myself," Khachotamraz said. "This way if I had to bring them [to work], I could make my own schedule."
Last week, Khachotamraz publicly shared the video of her doing a cut and blow-dry while wearing Camila. The Instagram page, Working Momkind, shared the footage and that's when moms reached out to Khachotamraz to sing her praises.
"We always find a way to do what we have to do [as mothers]," Khachotamraz said. "I think it has a bigger purpose, so I'm very happy that we shared it."