An Arizona community mourning the loss of a beloved couple is stepping up for their teenage daughter, who is now left without both of her parents due to the novel coronavirus.
Tony Vasquez, 56, died the evening of Dec. 2. His wife, Lisa, 53, died hours later, the morning of Dec. 3. The pair were high school sweethearts.
The U.S. is now averaging more than 200,000 new COVID-19 cases daily. This is three times higher than the country's summer peak in July, and more than six times higher than the country's spring peak in April.
Parents to 17-year-old Brisa Vasquez, Tony and Lisa Vasquez were devoted to their child as well as their swim and dive "family" at Chandler High School, where Brisa is a senior.
Tony Vasquez served as the team's booster president while Lisa would volunteer selling team T-shirts.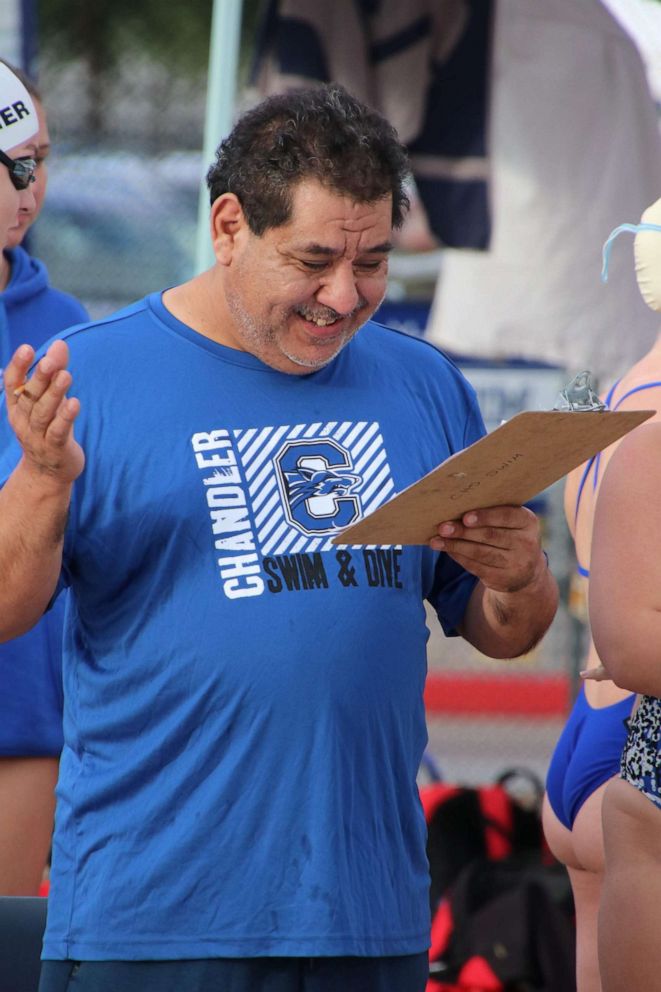 "Tony was just a strong, silent presence on the team," said Rachel Tribby, the booster vice president who worked with Vasquez for three years. "I think he was an older representation of Brisa. Brisa is dependable. She's the first one there, and she's the last one there -- just like her dad."
"Tony was a good spirit, and a good friend, too," Tribby added. "It's hard to picture that they're both gone."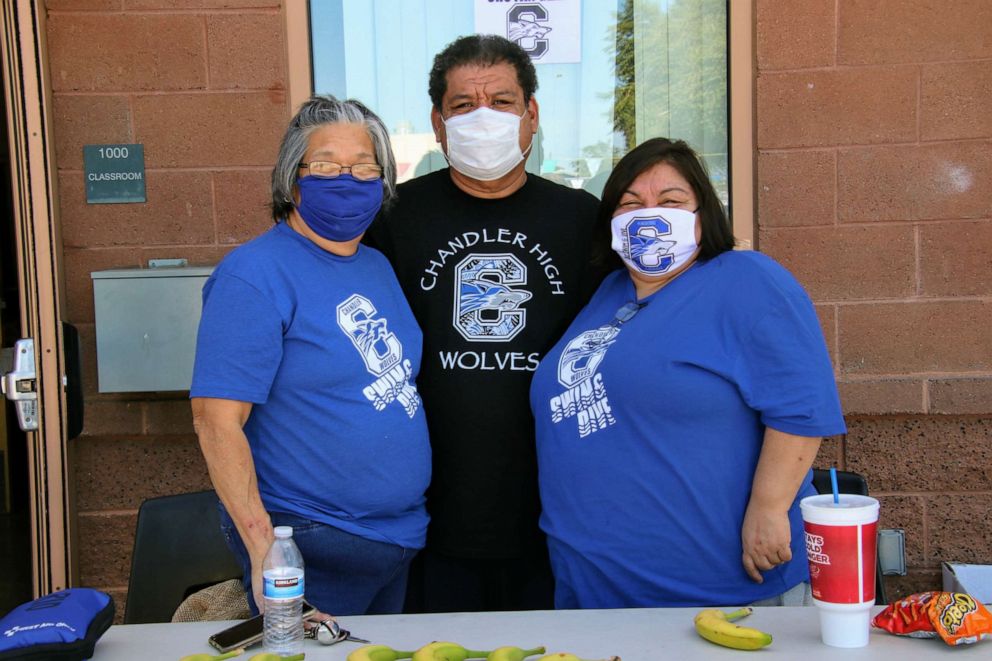 Vasquez was a retired Navy veteran. He also worked managing mall restaurants and was known for going above and beyond for the school's coaches and hosting events that were catered to impress.
After losing employment during the pandemic, he used his time to focus on his role as booster president.
Lisa worked for a preschool and both she and Vasquez enjoyed helping the swim team for which Brisa is a captain. Tribby's daughter Audrey, 17, is Brisa's co-captain.
Brisa, who is currently staying with extended family members, is also active in ROTC and has future military aspirations, according to Tribby.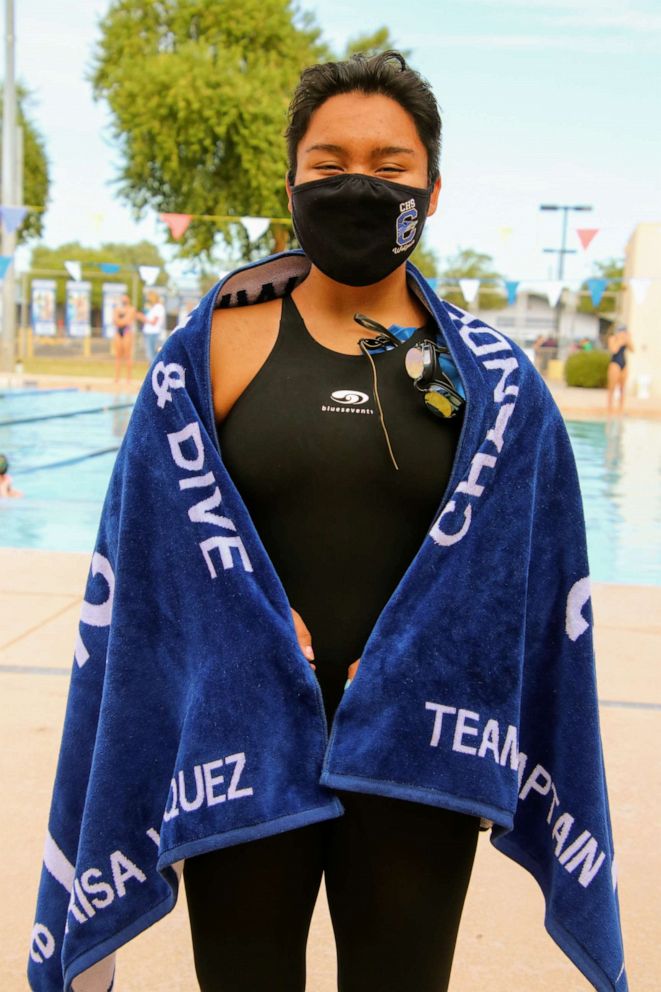 "As far as I know that's still Brisa's intention and in Tony's words, 'to be just like her dad,'" Tribby said.
Shannon Moxley, Chandler's assistant swim and dive coach, told "GMA" that Vasquez was the type to show up at 4 a.m. for a 7 p.m. meet to measure properly, making sure everyone would be socially distanced.
Vasquez made it his priority for the team to have a great season especially after the loss of head coach and teacher Kerry Croswhite, 61, who also died from complications of COVID-19 in July.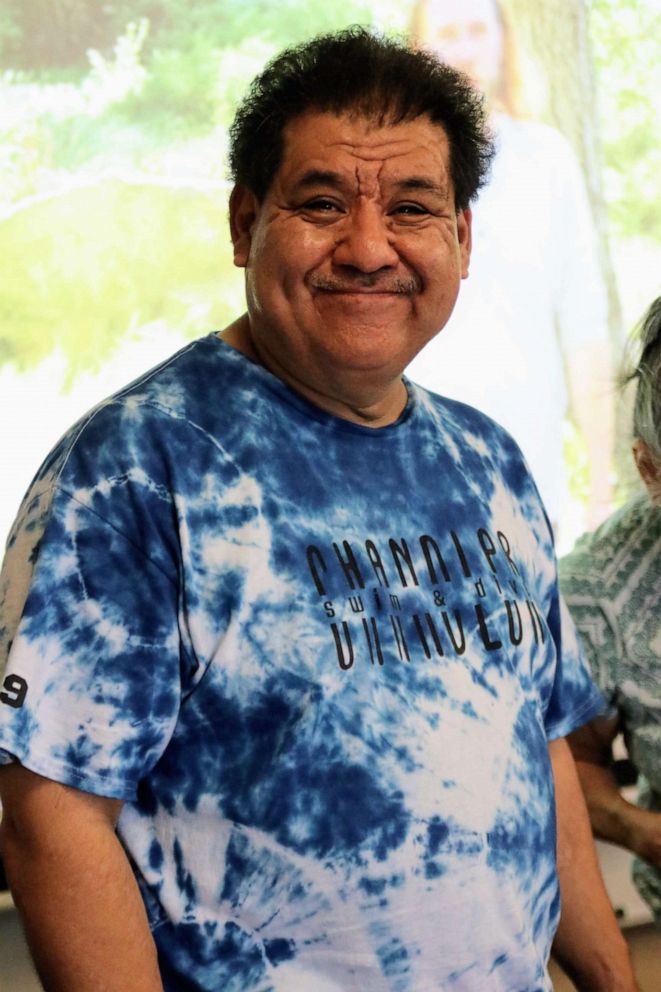 "He kept saying, 'These kids deserve it. I'm going to give them the best,'" Moxley said of Vasquez, acknowledging the team is going through a tough time. "He was an outstanding human being with a heart of gold."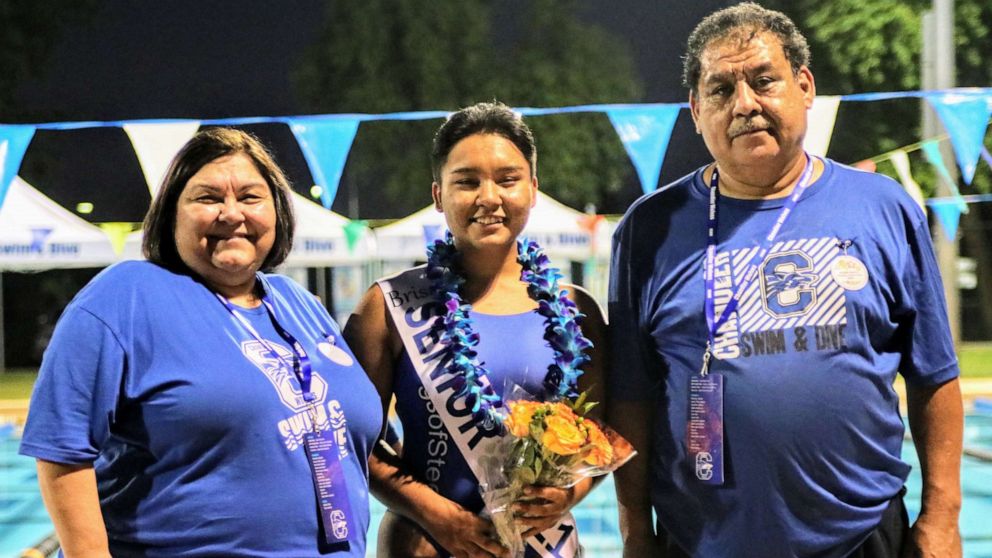 Moxley has organized a GoFundMe page to help cover the couple's funeral expenses as well as living expenses for Brisa, who Moxley said is taking it "one day at a time."
"We are talking about irreplaceable people," Moxley added. "It's never quite the same ... The only way we know how to go on is by carrying out their legacy and trying to be the best people we can be."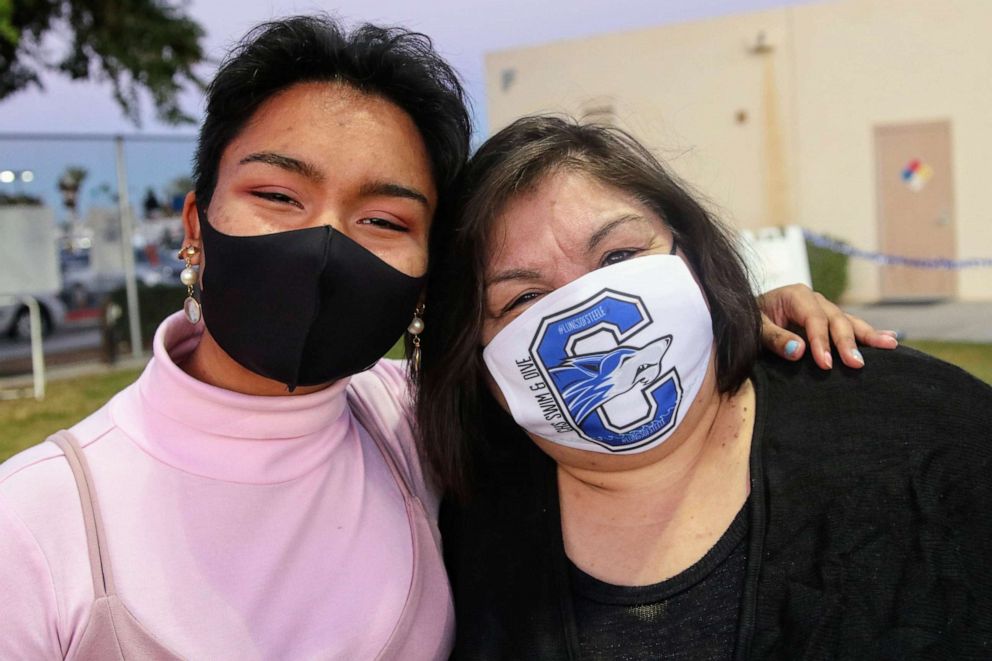 Tribby said there's been an outpouring from the Chandler community.
"I pray that Brisa will look back and know that this support was all due to the love of her and her parents," she added. "We all get to enjoy the legacy being passed on to Brisa."