A mother who gained viral attention in 2019 after discovering the baby girl she was fostering shared the same biological mother as her newly adopted son has now adopted a third sibling.
On June 25, Katie Page of Castle Rock, Colorado, officially adopted 1-year-old Jackson. Page first adopted Jackson's brother Grayson, 4, in 2017, and one year later, their sister Hannah, 3, who Page had been fostering.
"The minute I held him, I was so overjoyed," Page told "Good Morning America" of her new son. "I said, 'This this is their brother, this is their family.'"
A month after Page adopted Grayson, she received a call about a newborn girl, Hannah, who needed a home. No one was aware that the two children were actually brother and sister.
But when Page brought Hannah home and saw the name of the biological mother on the hospital bracelet, she noticed a similarity.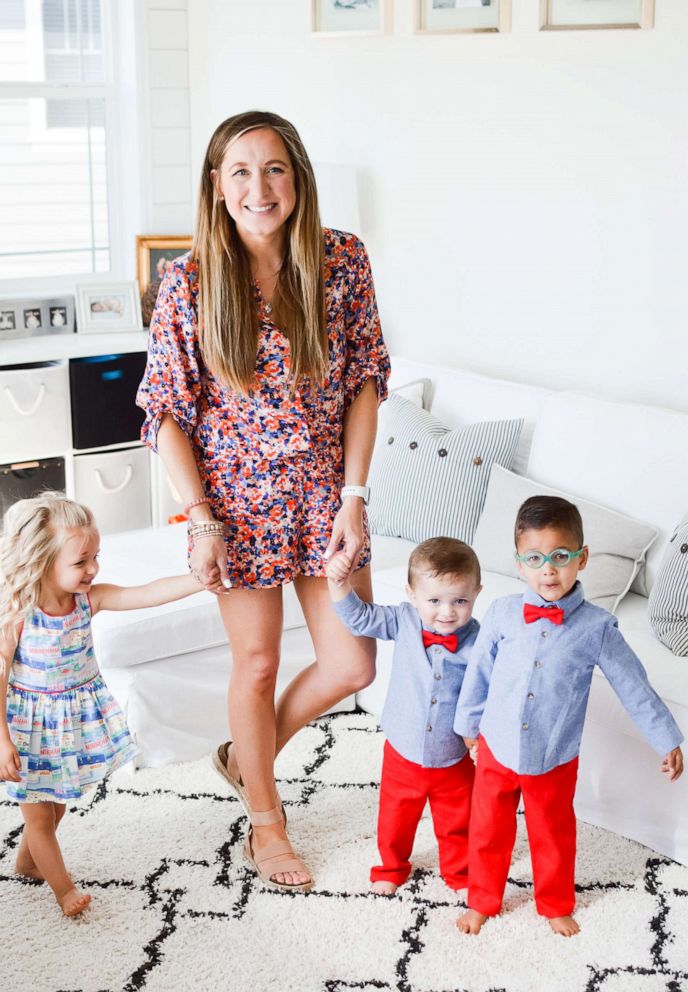 "[The caseworkers] told me her story, which was really similar to Grayson's," Page recalled. "I saw her medical bracelet and the first name of her mother was the same name as Grayson's mom. She didn't have a typical name."
Page said it was unclear whether or not Grayson and Hannah were brother and sister because their mother had lied about her last name and date of birth when she left Grayson at the hospital on the day he was born. Both children had been exposed to methamphetamines in the womb, according to Page.
Before adopting Hannah, Page had a DNA test done on the children that confirmed them to be biological siblings, she said.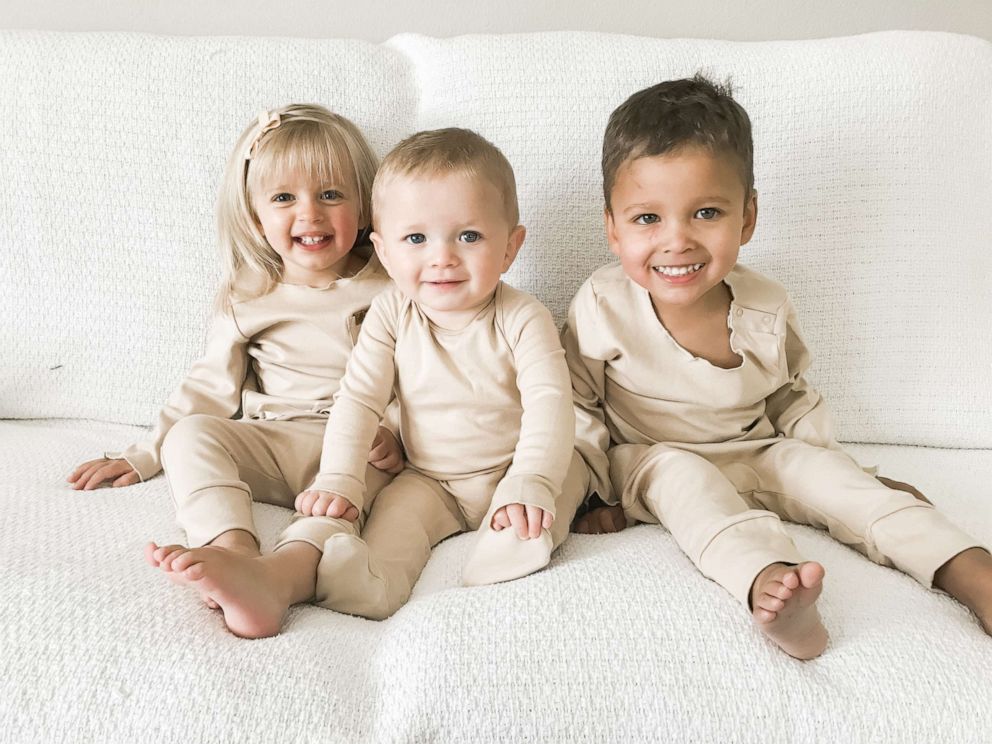 "[With Jackson] she gave false information again and he was going to go with another foster family, until the case worker stepped in," Page noted. "When Jackson came along I just felt the best I could give him are his family and siblings that he identifies and feels connected to."
Last month, Page became the proud parent of Jackson over a video teleconference. Thirty loved ones were present for the adoption, including Kaci and Dustin Whitney of Bartow, Florida. The Whitneys are the adopted parents of Taylor, 8, and EadyGrace, 5.
Taylor and EadyGrace are actually the older sisters of Grayson, Hannah and Jackson.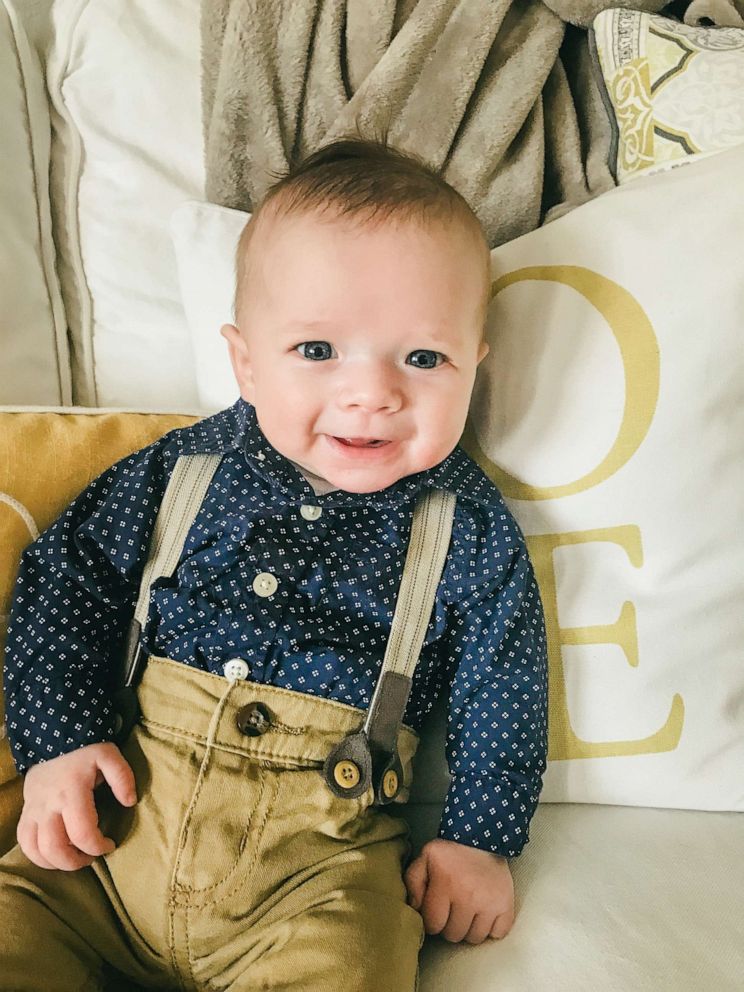 "We did not know about Grayson until we were told it was too late and he had already been adopted. There was not much information on him," Kaci told "GMA." "We kind of had a feeling, an intuition, that [they] had siblings. We had found out about Grayson and Hannah the same day."
Kaci said a family member of the kids told her and Dustin about their daughters having other siblings.
At first, Kaci and Dustin tried intervening in Page's adoption of Hannah. They too wanted to keep all the siblings together.
"As moms you feel like you have a duty to say, 'Hey, we fought for you,'" Kaci said. "It didn't work out how I thought, but it worked out how it should."
Dustin said, "It's about fighting for them to stay with their siblings."
He added that all the kids recently met: "The bonus is Katie [Page] is like a sister to us now."