The home of Scierra Blair and José Ervin Jr. will be full of celebration each year on Aug. 18.
That is the birthdate the new parents share with their newborn twins Aŕia and José III.
"They were supposed to be due on Aug. 28, so it was a surprise to us," Ervin told "Good Morning America" of his infants' early birth. "We thought we had more time."
Ervin said he and his fiancee Blair learned about two weeks into dating each other that they shared a birthday and were born just one year apart.
He said they didn't believe each other and had to pull out their ID cards to prove to one another that they did, in fact, share a birthday.
When doctors told Blair last week that she needed to give birth early, it quickly became a reality that their firstborn children could share their birthday too, according to Ervin.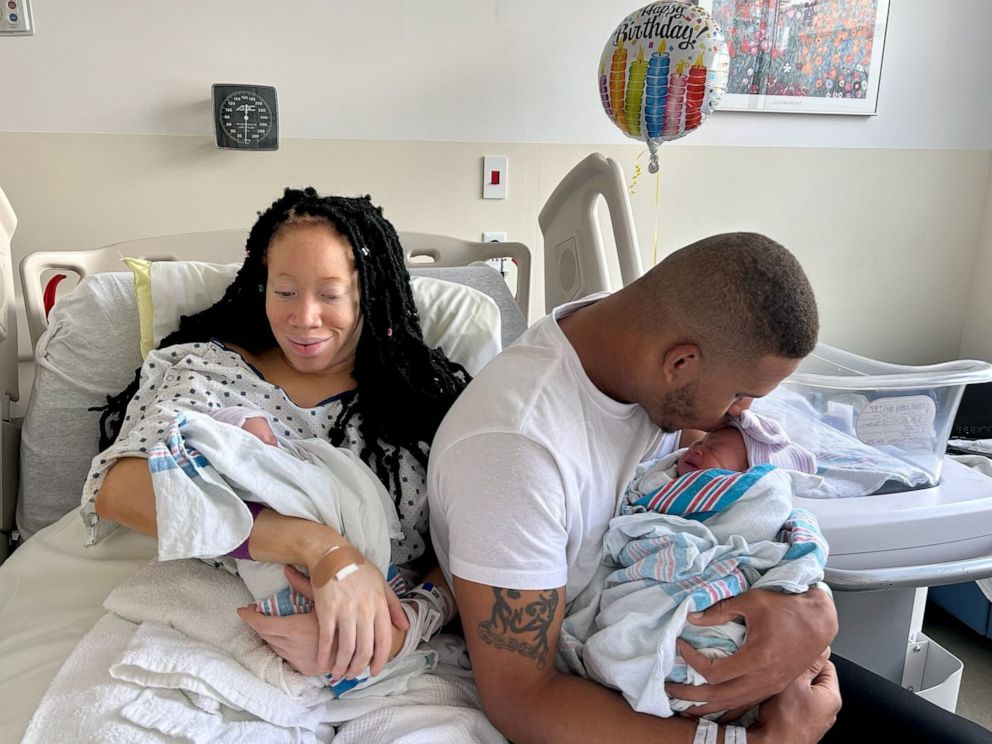 He said when Blair went to a scheduled doctor's appointment on Aug. 17, her doctor told her to go to the hospital because she was ready to deliver.
One of their babies was in a breech position, according to Ervin, which required Blair to give birth via cesarean section.
"I kept talking to [Scierra] and I kept telling her, 'I would love them to come on our birthday,'" Ervin said. "I'm like ... why don't we just have our kids have the same birthday as us.'"
Ervin said that once he and Blair were told by doctors it was safe, they agreed to start the C-section just after midnight on Aug. 18.
José III was born at 12:35 a.m., and Aŕia was born at 12:36 a.m.. The fraternal twins weighed just over 5 pounds each.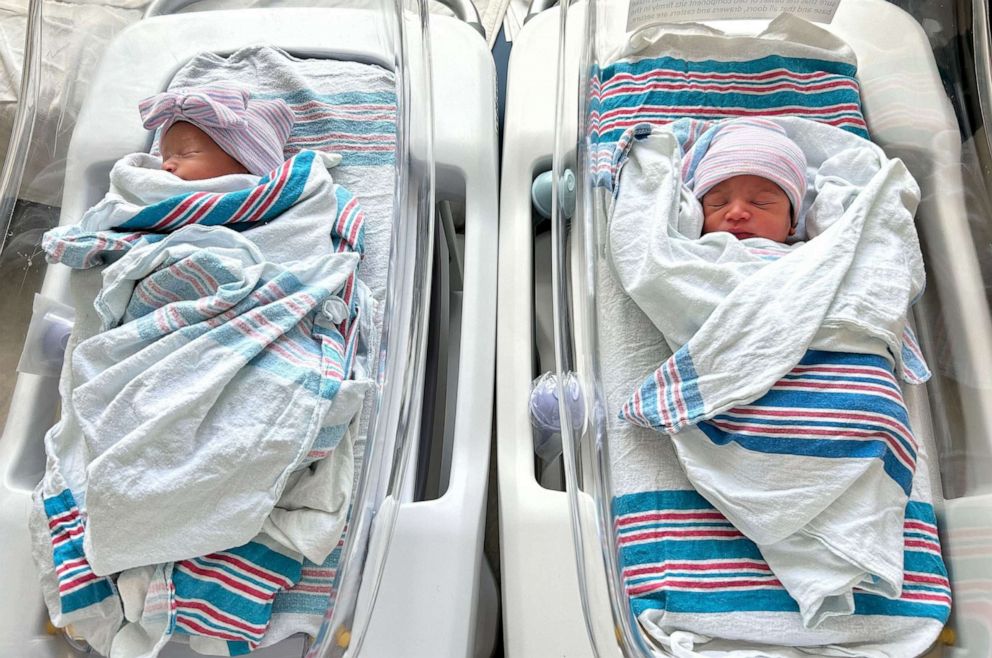 "They're completely healthy," Blair told "GMA," adding that because she was pregnant with twins, her doctors expected her to give birth even sooner than Aug. 18. "I almost made it to my delivery date. They were expecting me not to make it as far as I did."
Jennifer Eaton, D.O., chair of obstetrics and gynecology at Cleveland Clinic Hillcrest Hospital, where Blair gave birth, described it as an "extremely rare" occurrence for a whole family to share a birthday.
"It's extremely rare for both parents and their newborn twins to all share the same birthday," Eaton told "GMA" in a statement. "We are excited we were able to be part of this extra special delivery and we are very happy for the family."
Both Blair and Ervin said they're looking forward to many upcoming joint birthday celebrations with their twins.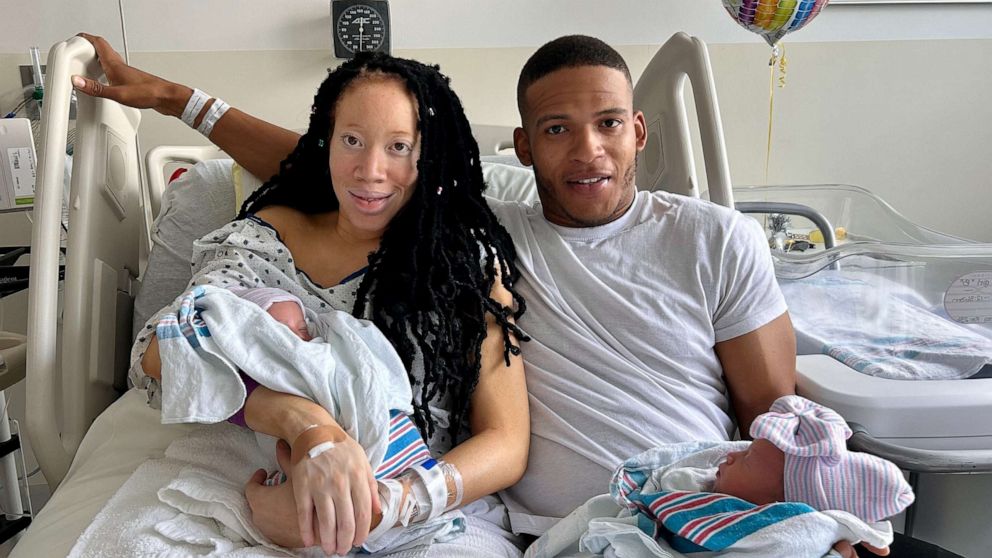 Blair said she would like to take the twins on a cruise for their first birthday, while Ervin said he hopes to take his family to Disney World.
"I feel like it's going to be great. It's going to be a blessing," Ervin said. "I can't wait for us to celebrate our birthdays together."
The Walt Disney Co. is the parent company of ABC News