How to keep your family safe at the pool
jordanna.barrett/Instagram
The wife of NFL star Shaquil Barrett is speaking out for the first time following the drowning death of the couple's 2-year-old daughter.
Jordanna Barrett, who shares four children with the Tampa Bay Buccaneers linebacker, shared a message on Instagram Wednesday, thanking people for "all the messages, flowers thoughts and prayers."
"Our world will never be the same," Jordana Barrett wrote alongside a photo of her daughter. "Arrayah was the apple of my eye, and my heart will forever be with hers."
In her Instagram post, Jordanna Barrett also wrote directly to Arrayah, saying, "I am so so sorry."
"I love you so much my baby. I am so so sorry. Until we see each other again, please watch over your siblings and momma and dada," she wrote. "We love you forever and ever and always. I can't wait to see that precious smile again, and just hug you so close. I would do absolutely anything."
She added, "There is no Barrett 6 without you, and we will forever hold your place down here, until we all meet again in heaven. I love you forever and always."
Arrayah, the Barretts' youngest child, drowned in a swimming pool over the weekend at the family's Tampa Bay residence.
According to a statement from the Tampa Police Department obtained by ESPN, officers arrived at the NFL player's home on Sunday around 9:30 a.m. after receiving a call that a child had fallen into a swimming pool on the premises.
Arrayah was subsequently taken to a local hospital but was pronounced dead a short time later, despite attempts to save her life, authorities said.
While police did not disclose the details surrounding the incident, they did confirm that the incident was "purely accidental."
An investigation is ongoing.
According to the Centers for Disease Control and Prevention, drowning is a leading cause of death for children between the ages of 1 and 4.
Shaquil Barrett's team and teammates were among those who sent their condolences to the family following Arrayah's death.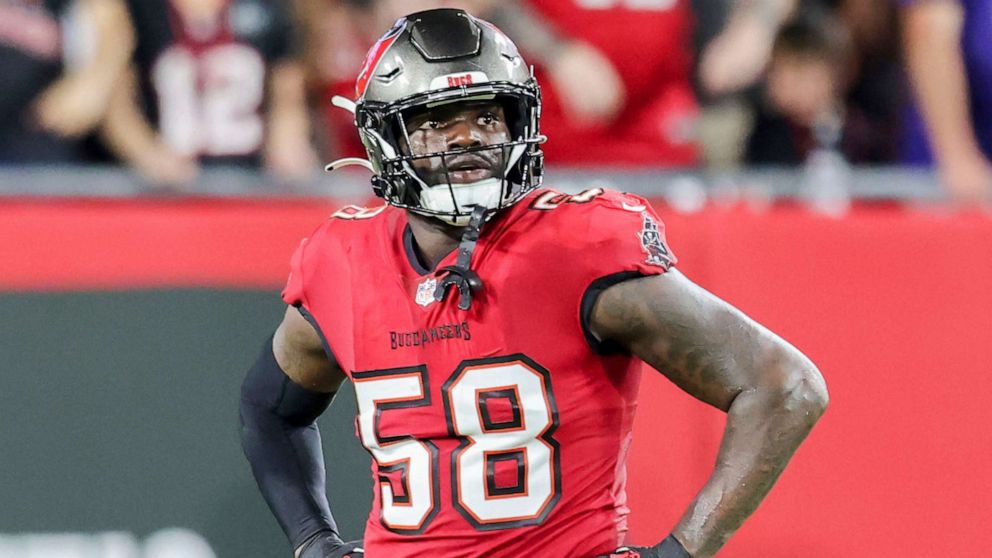 Retired Buccaneers quarterback Tom Brady shared a message to the family on his Instagram story, writing, "The Brady's love you."
The Buccaneers also released a statement on social media Sunday, writing, "Today's tragic news is heartbreaking for all members of the Buccaneers family. Our thoughts and prayers are with Shaq, Jordanna and the entire Barrett family during this unimaginably difficult time."
"While no words can provide true comfort at a time such as this, we offer our support and love as they begin to process this very profound loss of their beloved Arrayah," the statement added.
Shaquil Barrett, 30, is a two-time Super Bowl champion and two-time Pro Bowl player. Before playing for the Buccaneers, he played for the Denver Broncos from 2014 to 2018.
He entered the league as an undrafted free agent in 2014 but would go on to lead the NFL in sacks with 19.5 in 2019. His 2022 season was cut short due to a torn Achilles tendon.
ABC News' Jon Haworth contributed to this report.