Over the last year, there were countless stories that touched our hearts and warmed us to the core.
In honor of GoodMorningAmerica.com's first birthday, here are some of our favorite moments.
PINT-SIZED INSPIRATIONS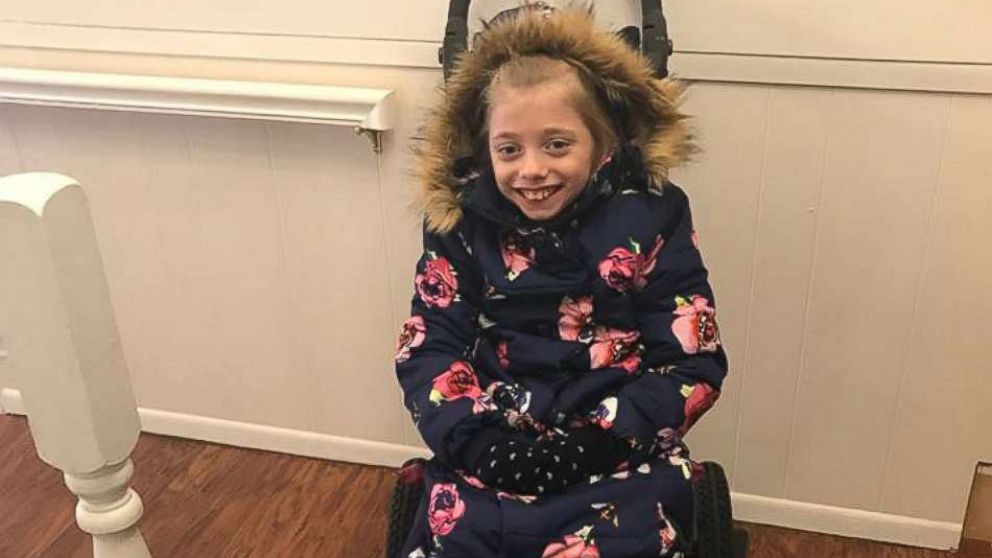 Girl in wheelchair can stay warm outside thanks to mom's invention
Zoey Harrison almost gave up on recess because it took too long to bundle up.
But the 9-year-old didn't let her love for the outdoors stop her. When Zoey had trouble keeping warm while sitting in her wheelchair, she asked her mom to make something that didn't take long to put on.
Mom Jennifer Harrison made modifications to two purple coats, which was later named the "Bodycoat." Harrison then created a demonstration video for Zoey's teacher -- to show the teacher how to put Zoey in her coat.
The video was viewed 11 million times and Zoey's mom received hundreds of thousands of requests for a Bodycoat.
The Harrisons names their company, "X-Ability."
"See my ability -- not my disability," Zoey told ABC affiliate WZZM adding, "I saved recess for myself and a million other people."
Zoey's story and her sparkling personality captured the hearts of millions more after being featured on "Good Morning America."
Little boy with a rare bone issue giving positive affirmations is all we need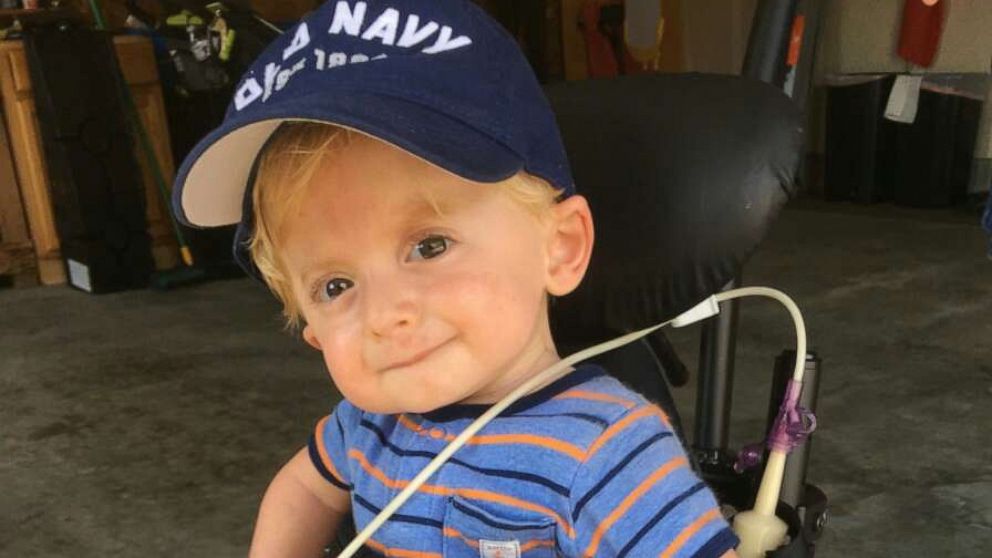 We all became inspired when meeting 3-and-a-half-year-old Sammy Silver, who gives himself positive affirmations.
Sammy was born with the genetic condition osteogenesis imperfecta, or brittle bones. His mom, Allison Silver, from Brooklyn, Connecticut, told "GMA" he was born with a broken skull and bones and has endured dozens of fractures since then.
Sammy fears medical appointments. Even drawing blood can leave him with a fractured bone. So his mom took to giving him positive affirmations. Now Sammy does them for himself.
In a video posted to his Instagram Strength for Samuel, he can be heard saying "I tough, I brave, I strong, I Sammy Silver!"
3-year-old's reaction to his birthday cake is how we all feel inside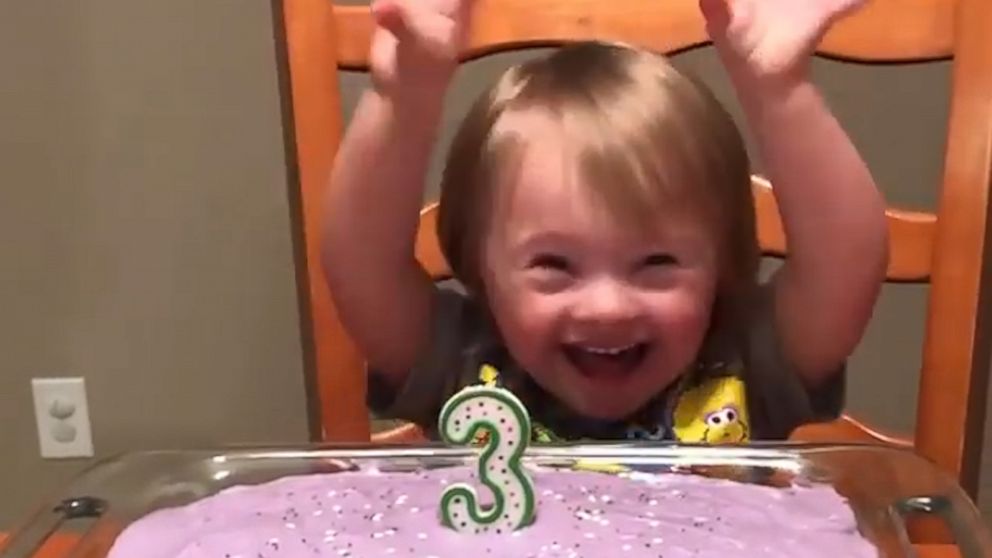 It was impossible not to smile at 3-year-old Rhett Flener's an incredible reaction to his birthday cake.
Though mom Lee Ann Flener expected Rhett would love his purple cake, she had no idea his reaction would be so adorable, or that it would touch so many people, she told "GMA" in January. His adorable video was viewed more than 70 million times on mom's Facebook and 9 million more when "GMA" shared it.
Toddler warms hearts showing his dog he can walk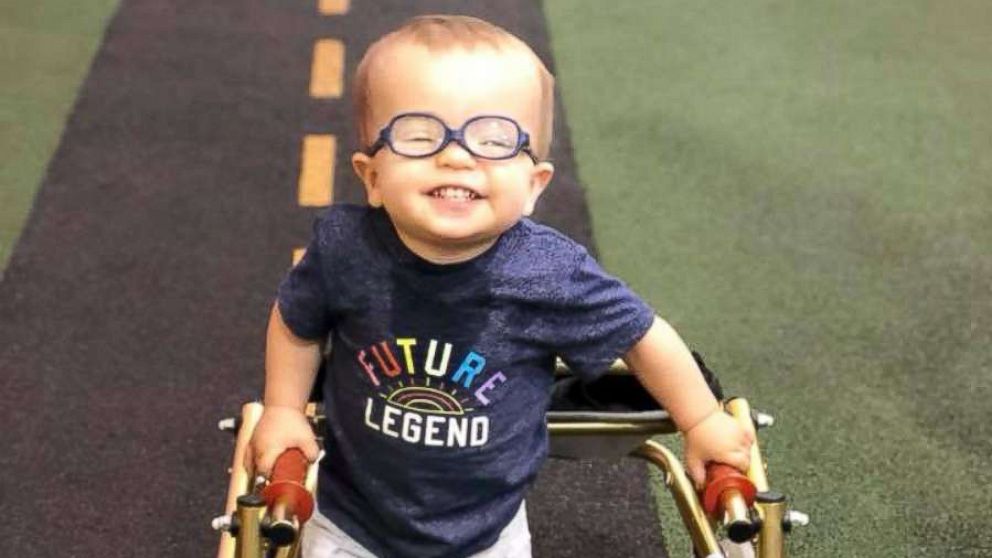 We can't forget Roman Dinkel, the toddler who spread joy across the globe after a video of him celebrating his first steps alongside his dog racked up millions of views on Facebook.
Roman was diagnosed with spina bifida when his mom, Whitney Dinkel, was 20 weeks pregnant with him. Doctors told the Dinkels that there was a chance that Roman wouldn't be able to walk.
Since then, Roman has persevered and now, he's walking without his crutches.
Blind 6-year-old plays Queen's 'Bohemian Rhapsody' on the piano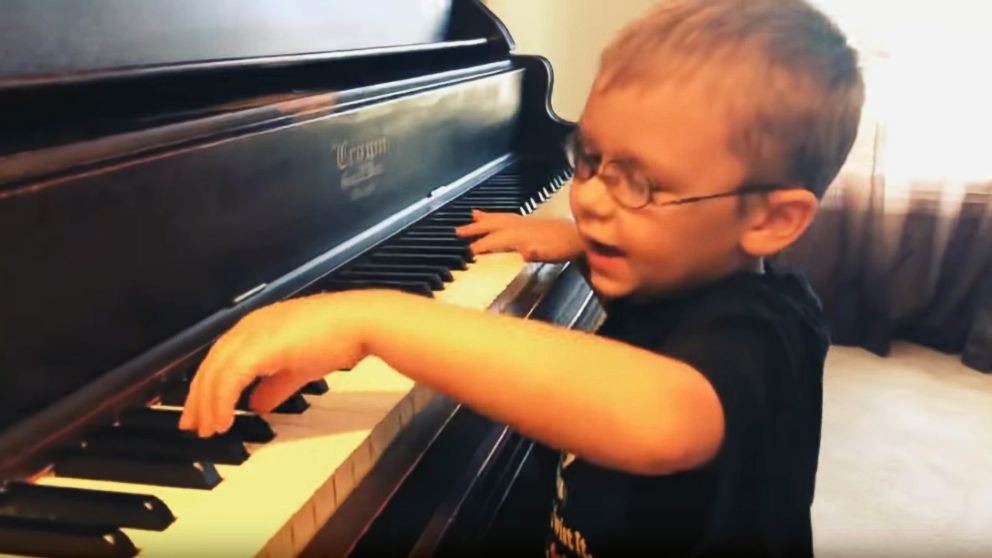 We were also blown away when Avett Maness of Ohio performed a jaw-dropping rendition of Queen's "Bohemian Rhapsody." Avett was born blind in one eye and vision-impaired in the other, but that never affected his impressive musical skills.
MOMENTS THAT HAD US SMILING EAR-TO-EAR
Flight attendant epically recreates Britney Spears' 'Toxic' music video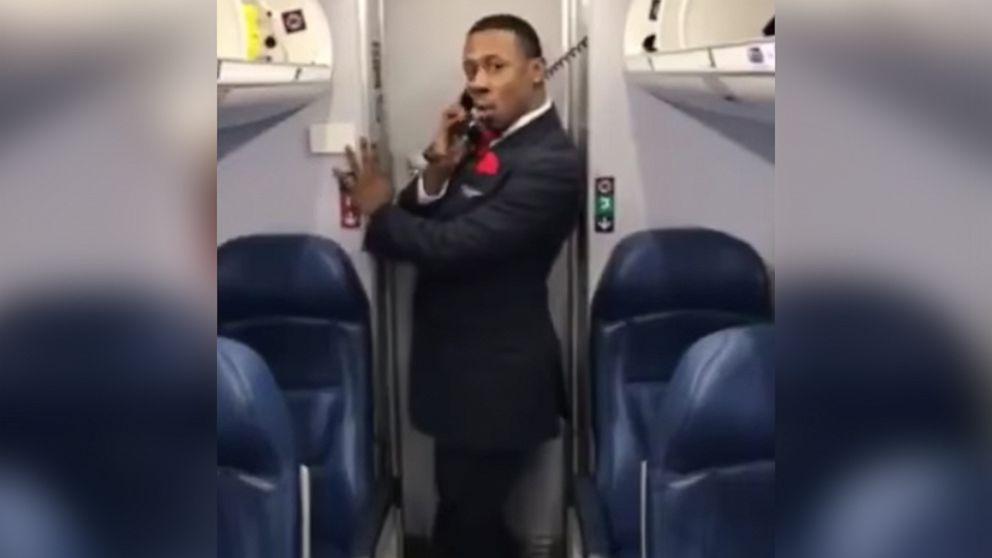 Another musical moment pulled viewers out of their Monday slumps when flight attendant Marcus Gindrow of Philadelphia, Pennsylvania, recreated Britney Spears' "Toxic" music video on an airplane.
"People are saying it made their day, made them laugh and smile," Gindrow told "GMA."
2-year-old wows crowd as she dances with 'Mary Poppins' character Bert at Disney World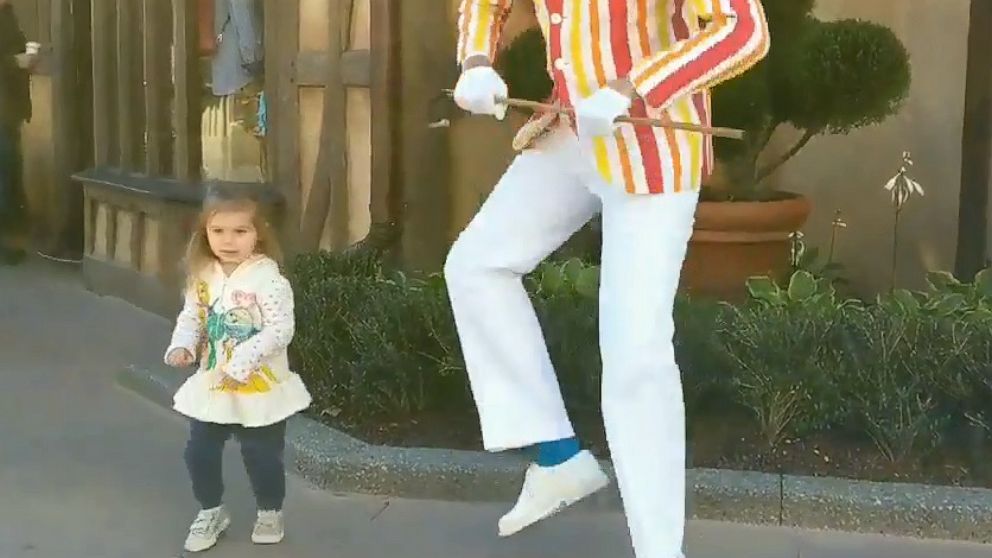 A little girl named Marceline Raider, 2, delighted thousands as she joined Mary Poppins' friend Bert in performing the penguin dance which was made famous by Dick Van Dyke in the 1964 Disney film.
STORIES OF HOPE
Girl fighting brain tumor receives more than 50,000 letters from dogs around the world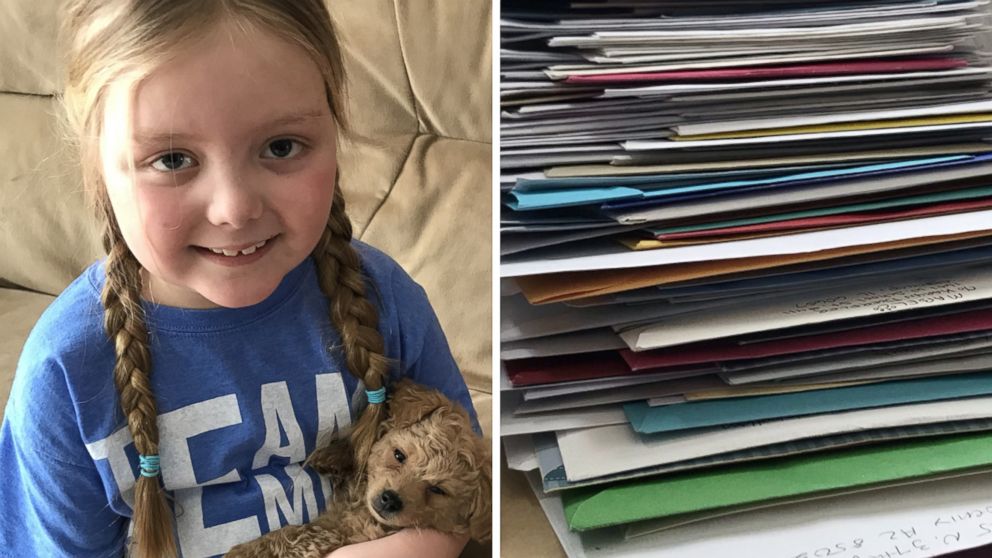 Emma Mertens, a 7-year-old from Wisconsin, requested for dog owners around the world to send her loving messages from their pups.
Emma was diagnosed with an aggressive tumor called DIPG on Jan. 23. She began receiving notes from thousands of dogs while undergoing radiation at Children's Hospital of Wisconsin - Milwaukee.
Viewers were touched by Emma's request. So much so, that her email inbox and mailbox were both full.
Brave 2-year-old is fighting rare ovarian cancer as family holds onto hope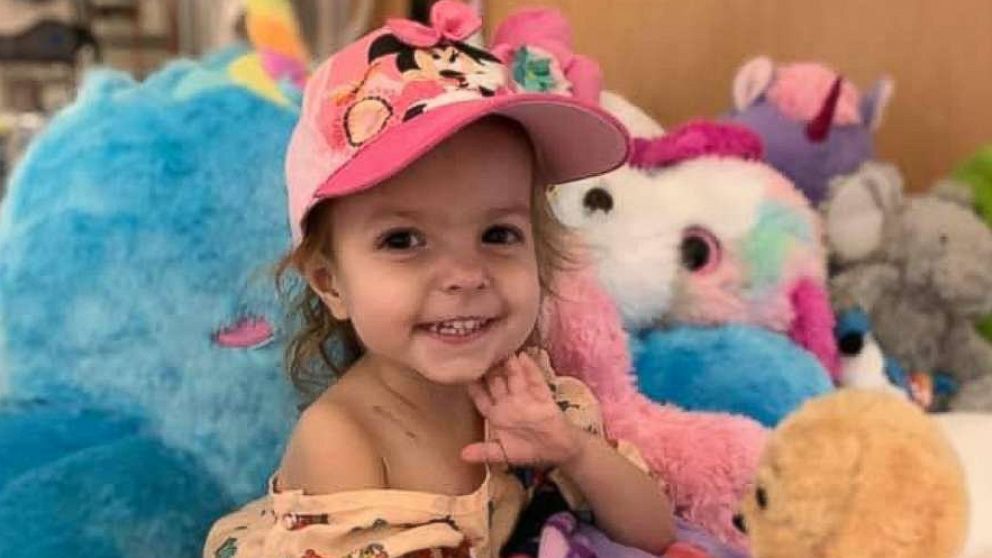 In a rare occurrence, McKenna Shea Xydias, known to family and friends as "Kenni," was diagnosed on Feb. 15 with ovarian yolk sac tumor.
Readers were touched by the 2-year-old and her parents' determination to raise awareness about her condition.
The Xydias' said they've received an outpouring of support from loved ones near and far through fundraising events.
"It's given us strength to be able to overcome this," said dad Mike Xydias.
TEARS OF JOY
Mom sobs as military husband surprises her in hospital after she welcomes twins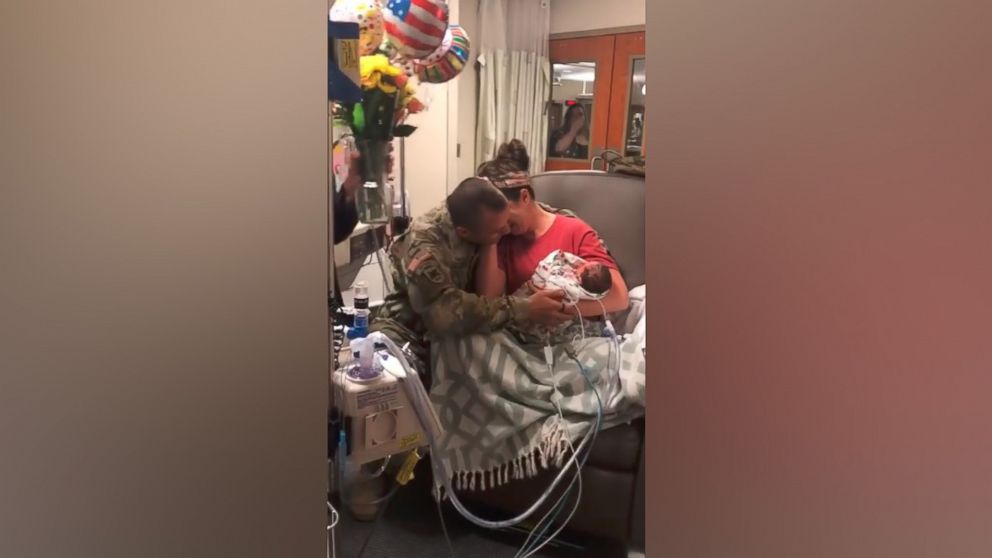 Mom Cydney Cooper received the shock of her life as her husband surprised her at the hospital after she welcomed their twin girls. Cooper had given birth two weeks earlier to Emma and Kyla Cooper. Her husband Skyler Cooper is a member of the Kansas Army National Guard and had been stationed in Kuwait. It had been 7 months since the couple had seen one another.
"It was an incredible moment to see him meet his daughters for the first time," Cooper said.
Mom learns foster baby is her adopted son's sister, so she adopts her as well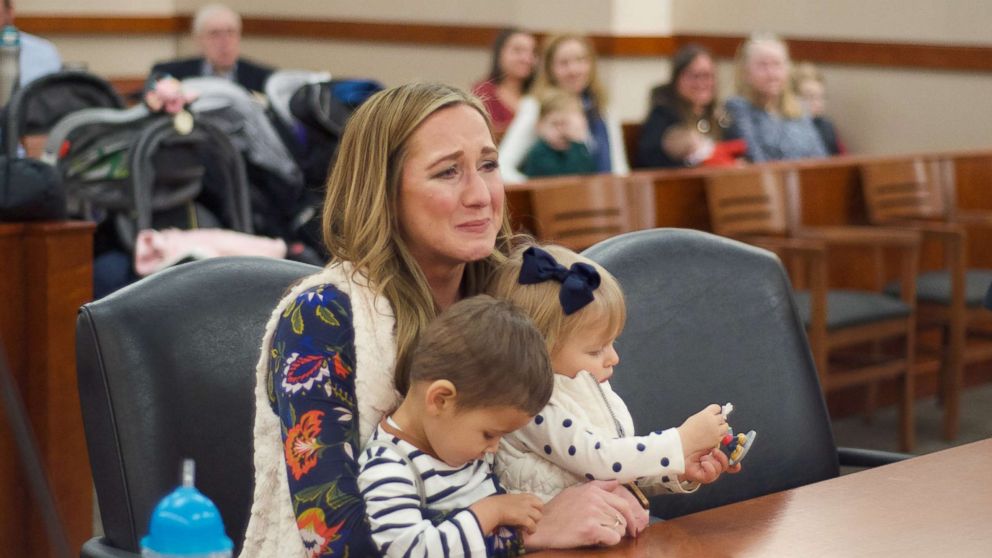 Single mother Katie Page of Colorado, received the surprise of her life after discovering that the baby girl she was about to adopt shared the same biological mother as her newly adopted son.
A month after Page adopted Grayson, she received a call about a newborn girl, named Hannah, who needed a home. Page noticed similiarities in Grayson and Hannah's backgrounds, particularly their mother's name
On Dec. 28, 2018, Page officially adopted Hannah. Months prior, Page had a DNA test done on the children that confirmed them to be biological siblings, she said.
Nurse adopts sweet baby she cared for in Illinois intensive care unit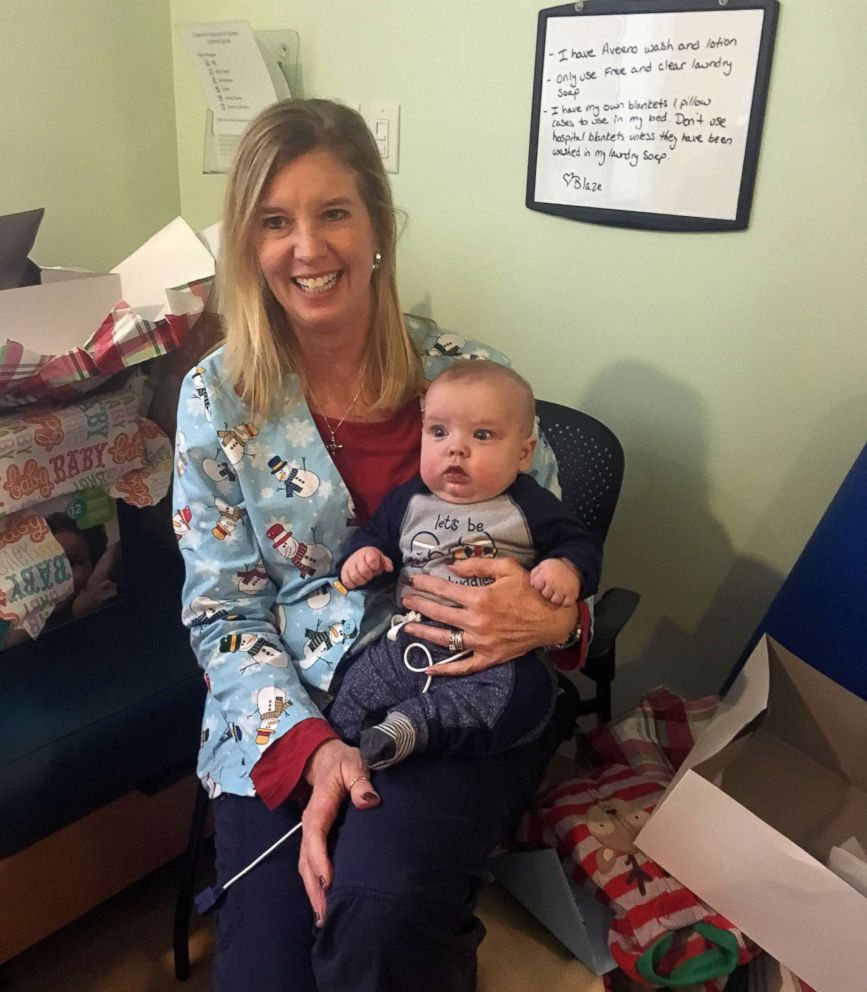 Angela Farnan, a primary charge nurse at OSF Children's Hospital of Illinois, stole our hearts after officially becoming a mom to her son Blaze, 1.
Blaze was born with a congenital heart defect called hypoplastic left heart syndrome. He had his first surgery when he was just 3 days old. He needed a second surgery just months later. Farnan was one of the nurses who cared for Blake in the ICU. She said Blake's biological family, who lived far away, did not have the resources to go back and forth to the hospital, or to care for him financially.
Farnan said she took Blaze into her care and had short-term guardianship, with permission from his parents. After his second surgery on March 20, Blaze's birth mother presented Farnan with a tearful request to adopt their son.
"Becoming a parent for the first time, I can't describe the feeling," Farnan said. "It was one of the best days of our lives."