5 siblings separated in foster care are adopted together
A group of siblings have been adopted together after living separately in foster care.
Proud parents Andi and Thomas Bonura of Texas made it official on May 6 by adopting Thomas, 8, Carter, 8, David, 6, Gabrielle, 4 and Bryson, 2, over a Zoom call. The children join the Bonura's biological children Joey, 11, Sadie, 10 and Daphne, 8 -- completing their family of 10.
"These are their brothers and sisters and there's no argument," Andi Bonura told "Good Morning America." "The kids have been through a lot but they're the sweetest. They're amazing -- and resilient."
Bonura said she and her husband always wanted to adopt. For years the couple had trouble conceiving and underwent fertility treatments. Bonura lost one pregnancy, then became pregnant with twins.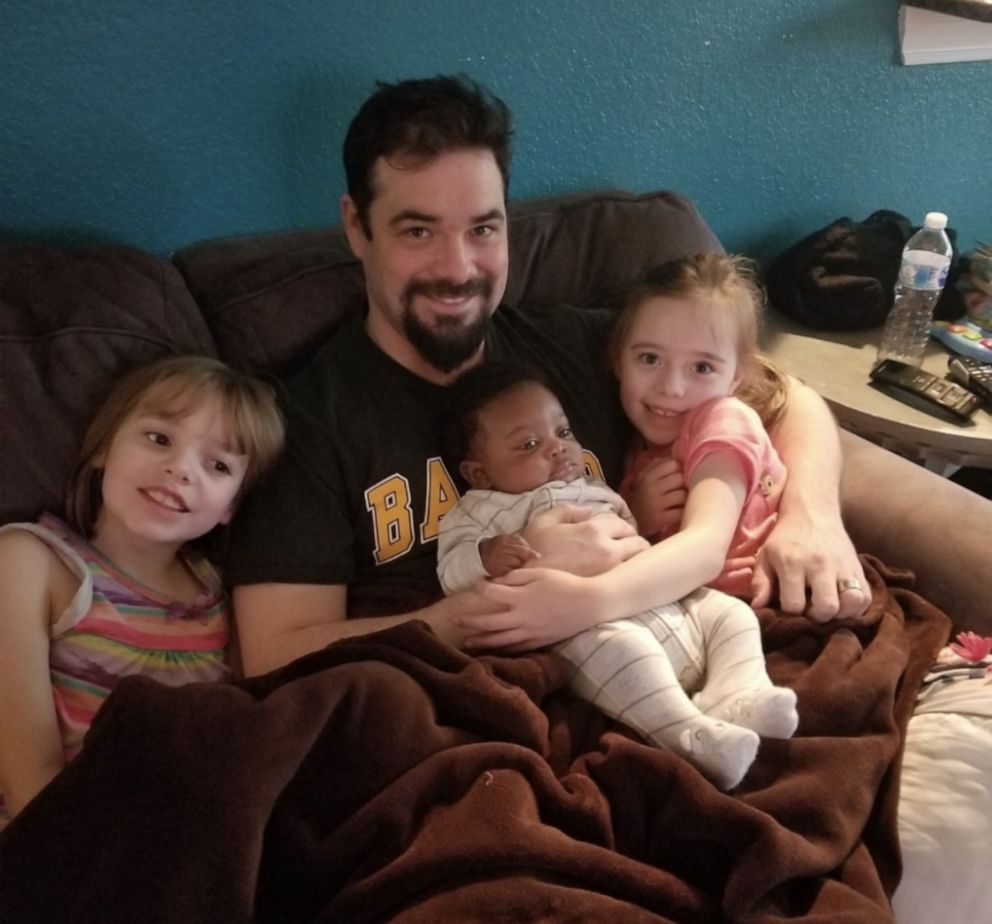 The two boys arrived early at 25 weeks. Bonura said her son Eli fought hard in the NICU but didn't make it. Joey, now 11, survived and has cerebral palsy, is visually impaired and communicates through sign language.
"He's very smart...whenever people start to pity him, I tell them, 'Don't.' He's the happiest kid in this house," Bonura said.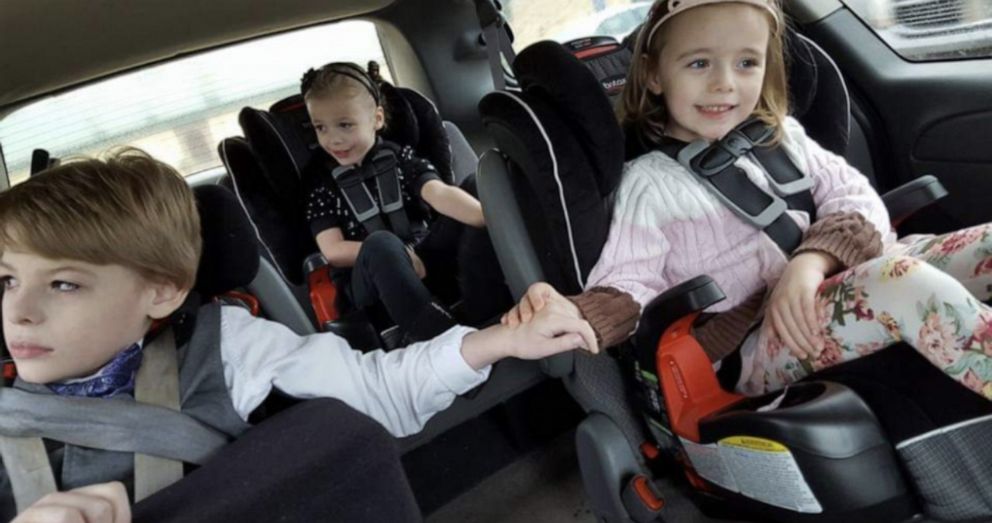 Bonura later gave birth to her daughters Sadie and Daphne. Both girls were also born early, so it was decided that Bonura wouldn't have anymore biological children since she wasn't able to carry them full term.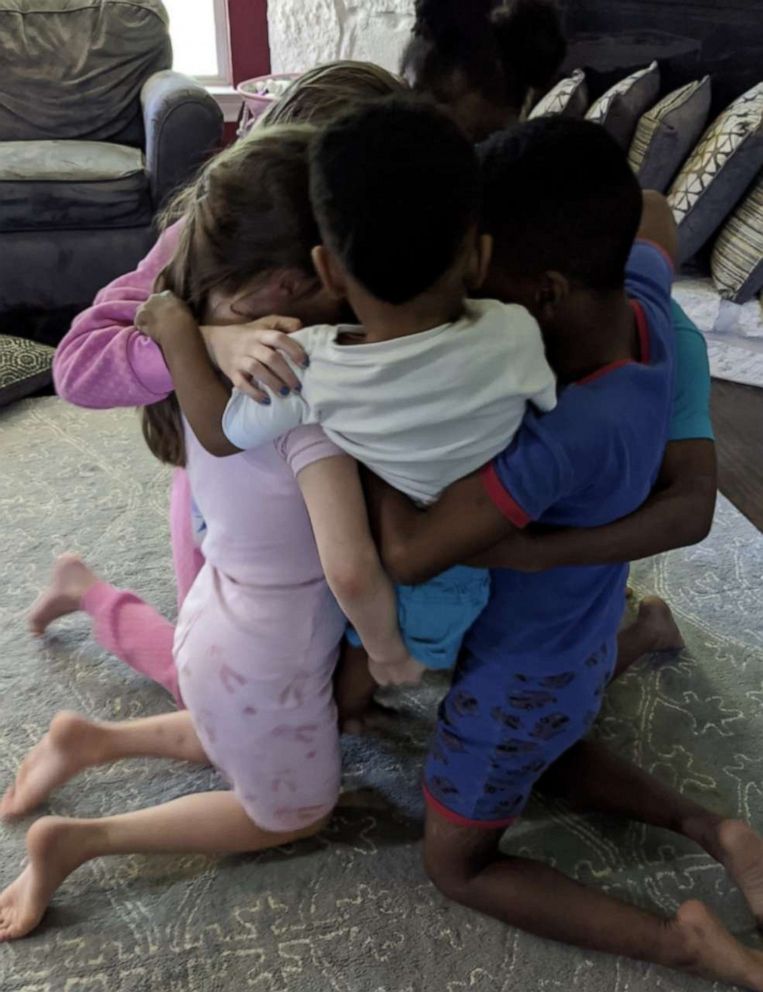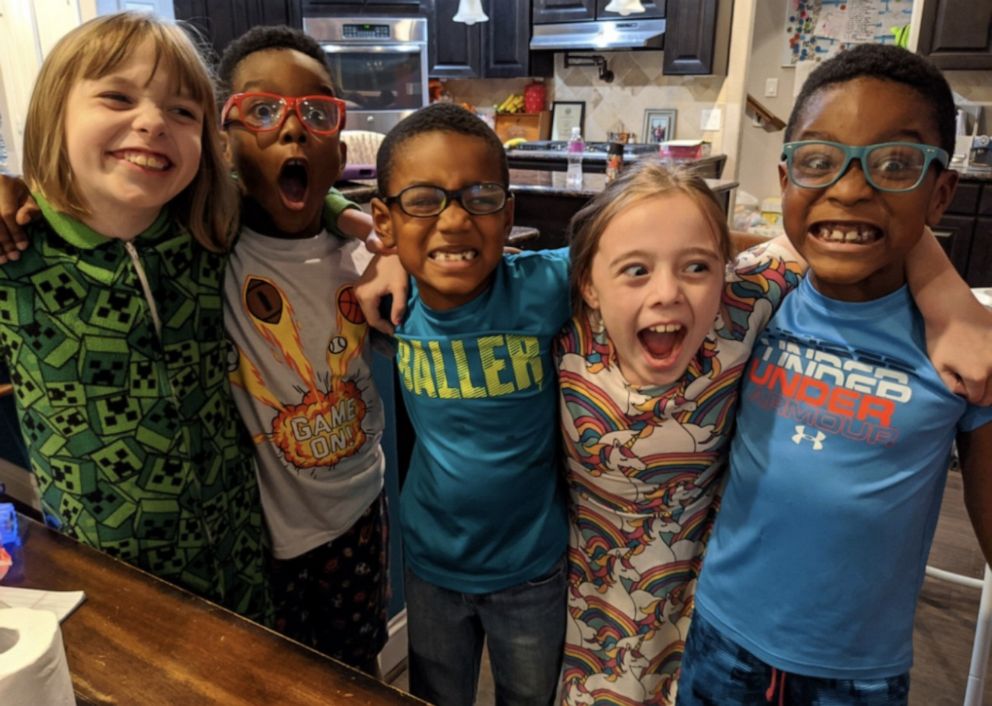 In 2017, the couple got licensed to become foster parents. That November, baby Bryson, now 2, came into their care straight from the hospital.
David and Gabrielle followed, before older twin brothers Thomas and Carter started visiting their siblings at the Bonura home.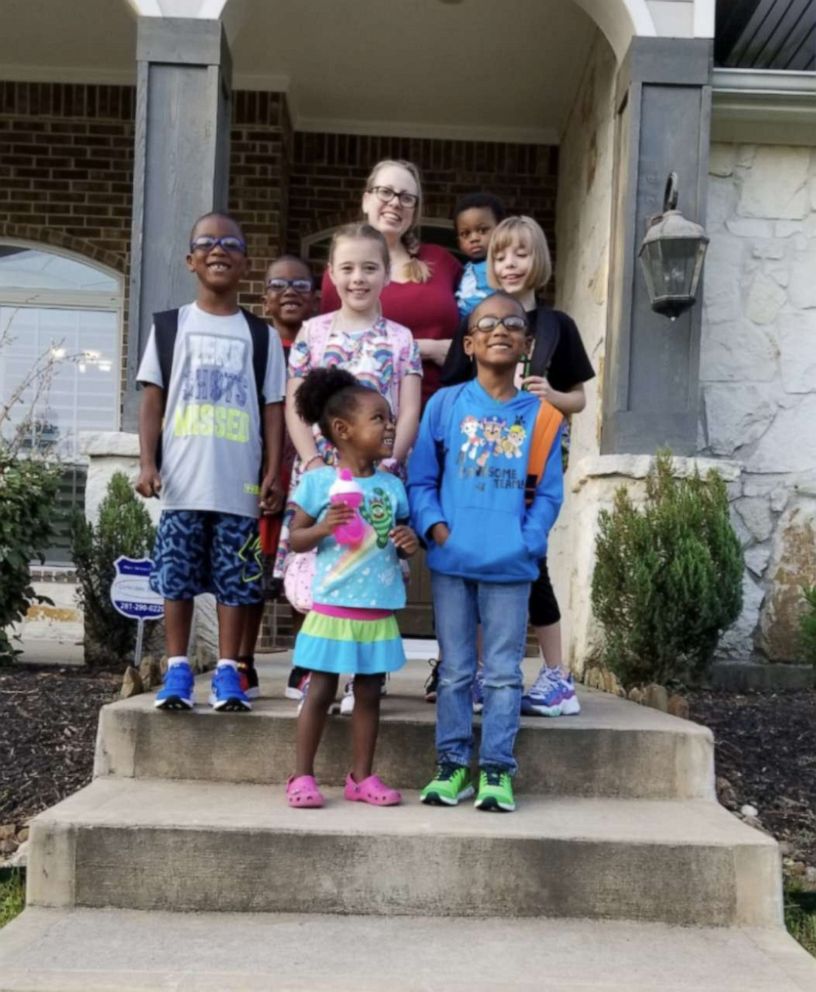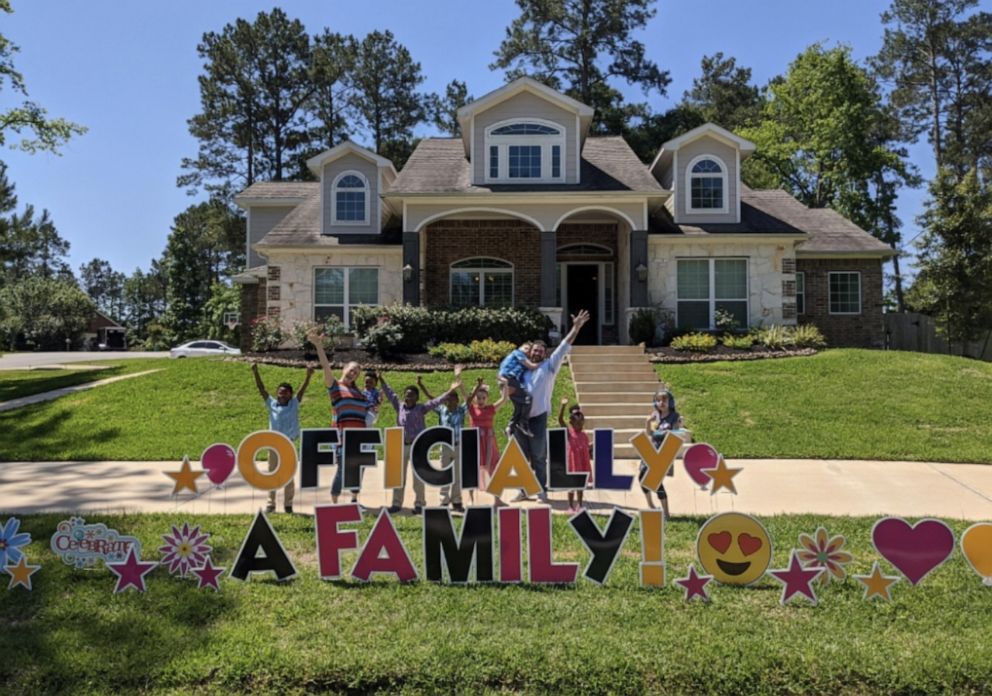 "They were sweet and would say, 'Can we come live with you?'" Bonura said of her twin sons.
"One day we got a call saying, '[The parents] are terminating rights. Do you want them?'" Bonura added. "We said yes."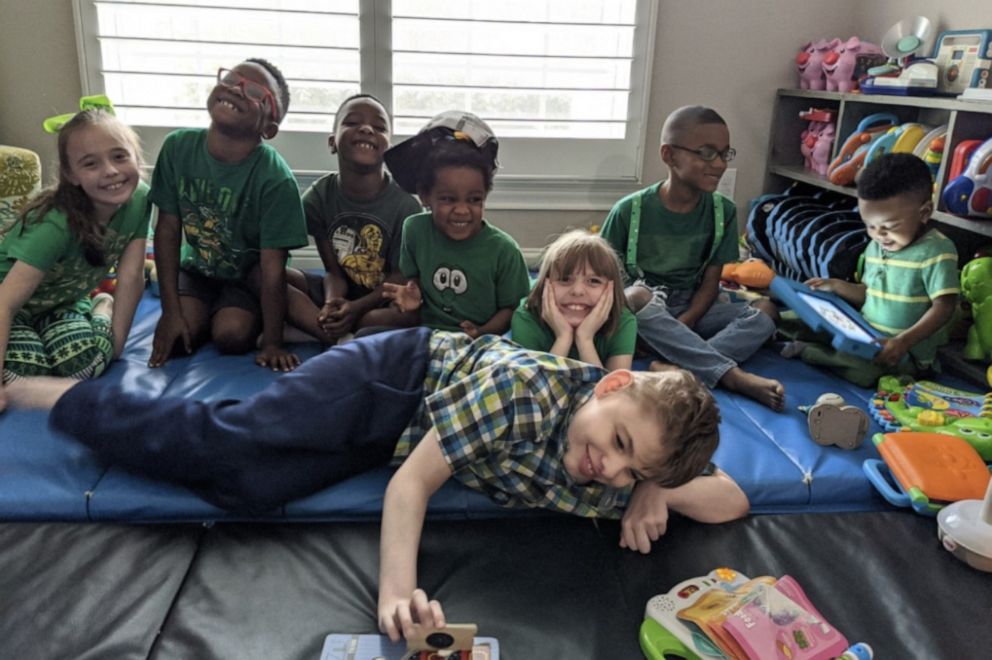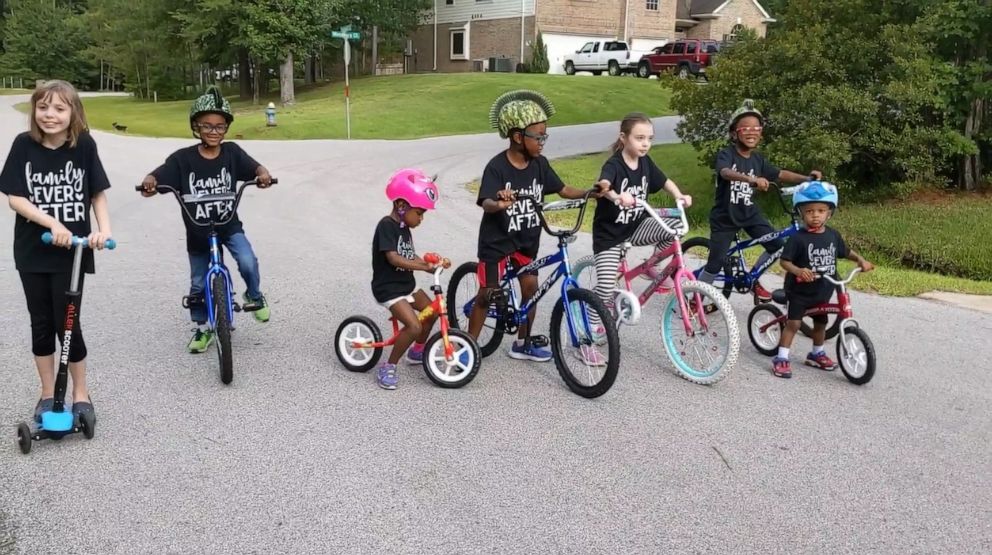 After the adoption, which was facilitated by DePelchin Children's Center, neighbors organized a car parade with the Bonuras' family and friends.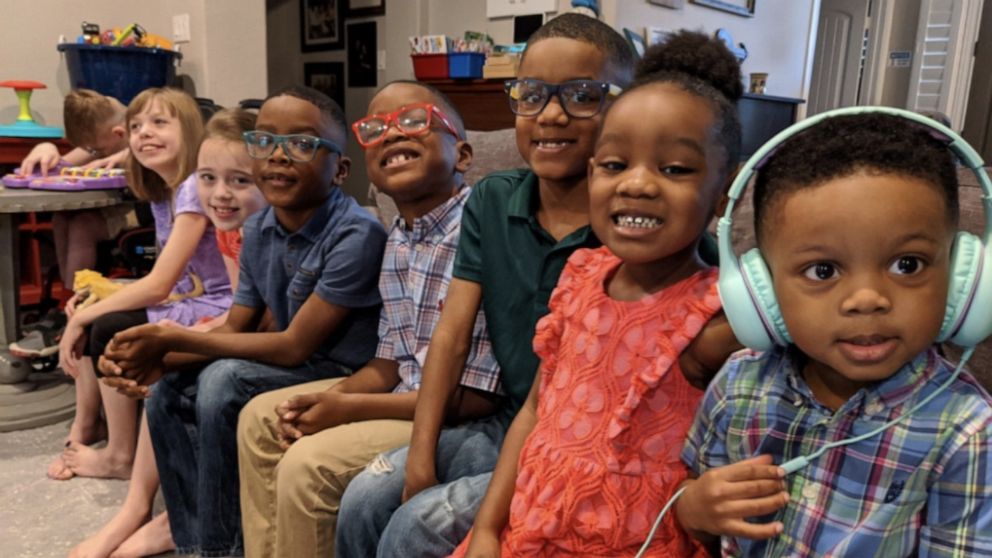 The eight Bonura siblings enjoy bike riding, playing volleyball, card games, Mindcraft and "the floor is lava."
"They're fun to be around and they're the greatest kids," Bonura said.
"God's hand was in it," she added. "Our family is complete."