This adorable rescue cat is going viral for her resemblance to Baby Yoda
Jana Aviles/Cabarrus Animal Hospital, Disney
This cat is going viral for its resemblance to Baby Yoda from "The Mandalorian."
Veterinarian assistant Jana Aviles, who is a big "Star Wars" fan, snapped photos of the rescued cat at Cabarrus Animal Hospital in Kannapolis, North Carolina, earlier this month.
The post quickly gained attention after she posted it on Facebook, racking up over 3.8K comments and and over 4.5K shares.
"She was brought in by a rescue after she was found [as] an injured stray," Aviles wrote on Facebook. "She is so cute, like have you ever??"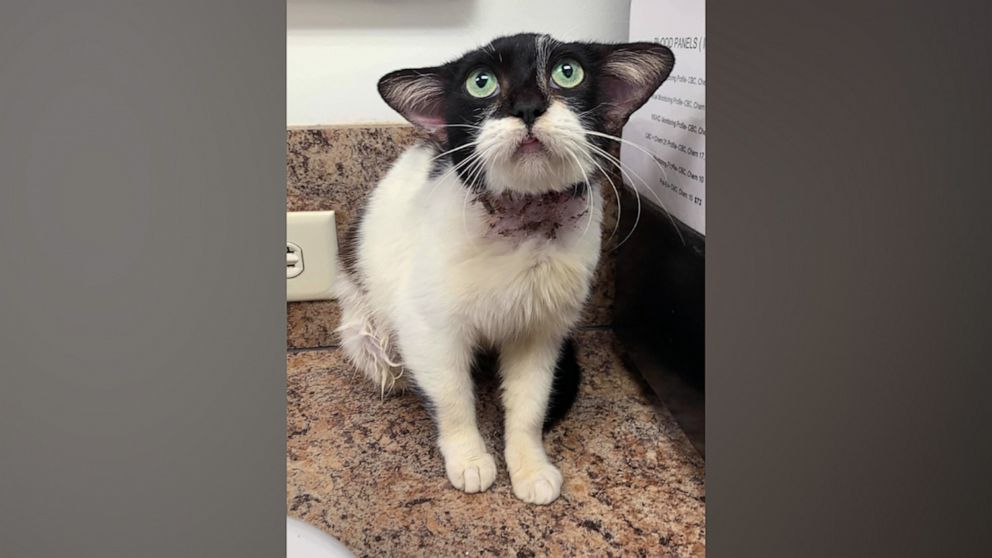 Aviles said the rescued kitten still doesn't have an official name, but she's been nicknamed "Yoda cat." Yoda cat has some physical scars and is missing her front teeth, which is why her tongue sticks out, Aviles said.
"I wasn't sure if her prognosis was good, but her blood test came back negative, and she was in great spirits," Avila told "Good Morning America." "Rescue animals are resilient in that way. Everyone quickly fell in love with her."
The cat remains at the veterinarian and hasn't been adopted yet, though Aviles said people have offered to travel across the country to adopt the kitten.
Disney is the parent company of ABC News.