Everything changed for this bride during the coronavirus pandemic
As public gatherings continue to be canceled across the country due to the coronavirus pandemic, people are finding new ways to celebrate life's biggest moments -- and weddings are no exception.
In sickness and in health, brides-to-be are still finding themselves showered with love and affection thanks to virtual bachelorette parties.
Google searches for virtual bachelorette parties doubled in March as more people looked for ways to celebrate together even when physically apart. All you need are some good friends and a decent wifi connection.
Haley Jean Filholm, 27, had been looking forward to her April 2 bachelorette party trip to Denver for months. It was the final countdown to her summer wedding.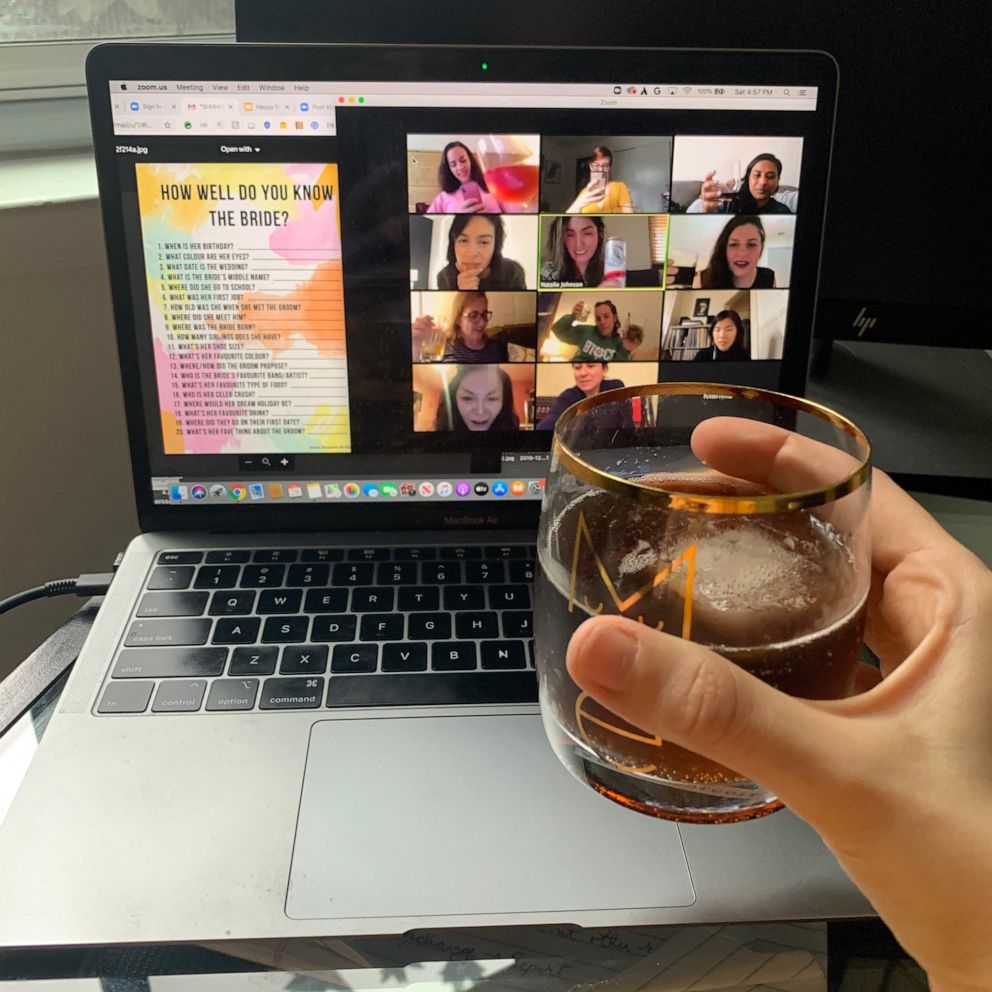 But due to the coronavirus pandemic, everyone was already quarantined in their respective homes and the trip never happened.
"We were upset for a couple of days but we feel super fortunate, but we definitely drank a couple bottles of wine," she told "Good Morning America."
On the day of her would-be bachelorette party rolled around, Filholm's church called and canceled her June wedding. The only party she was having that day was a "pity party."
"I was pretty bummed. There were all these groups of friends that had never met and were going to come together for the first time."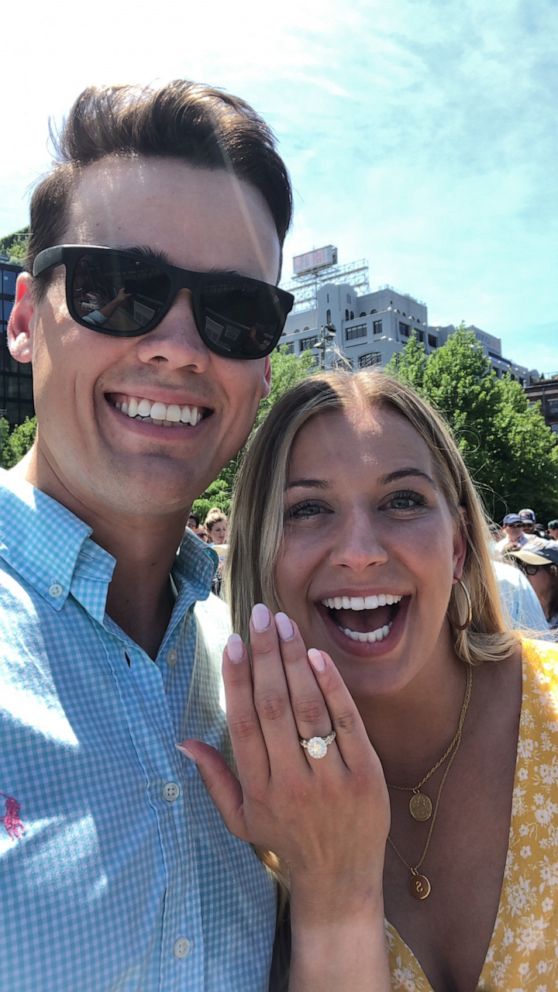 But the next day she was shocked when a planned video call with a friend turned out to be a surprise bachelorette party. "It immediately changed my mood."
"When I logged on, every single person that was supposed to go to my bachelorette was there."
Video chats like Zoom, Google Hangouts and Houseparty are popular options for these get-togethers and allow for bachelorettes to add special touches to their parties.
Fellow bride-to-be Kimberly Harnening also turned to Zoom when her Palm Springs bachelorette party was canceled. Her sisters decorated Harnening's home to look like paradise and video conferenced everyone who planned to go on it to play games about the bride.
"People were in their tropical gear and it was really fun. Everyone was still really excited," Harnening told "GMA."
"I was just so grateful for the friends and family that they wanted to celebrate during this time because I know some people are having a harder time than others," she added.
For Filholm, the bridesmaids coordinated with her fiance to create a bridal questionnaire and each drank Truly spiked seltzer in honor of the bride-to-be.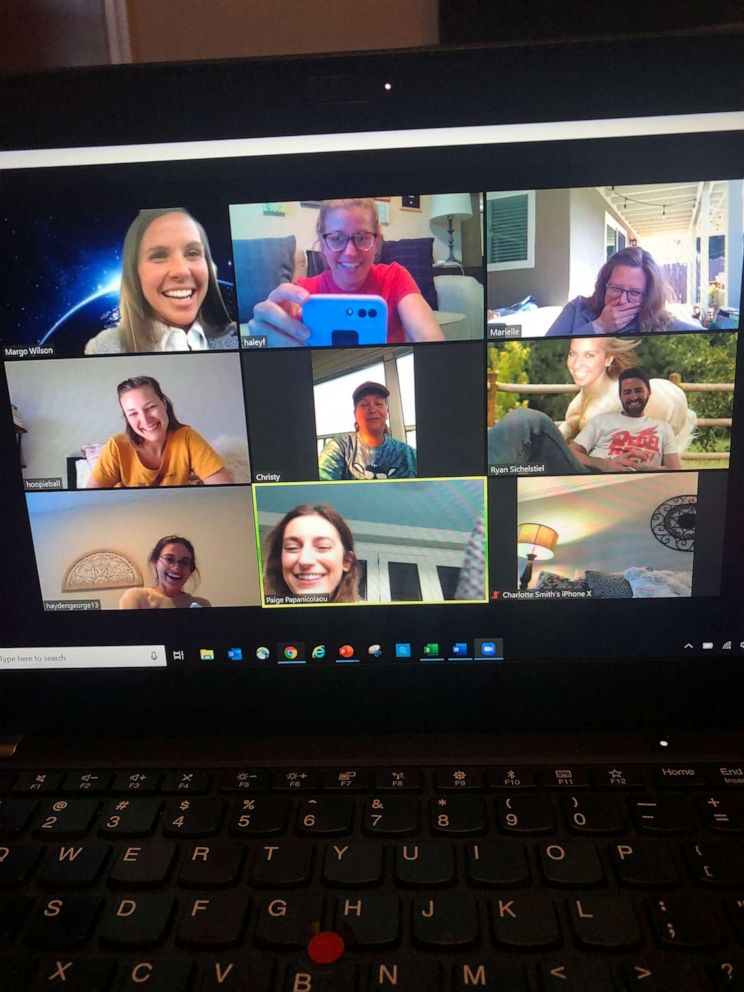 "I felt super supported by my friends and loved and pretty special," Filholm told "GMA."
It wasn't quite the bachelorette party either bride envisioned, but the effort put in by everyone made parties all the more memorable.
"Even though it was through a computer screen, I still felt the love," said Harnening.