News headlines today: Dec. 23, 2020
Jonnie + Garrett Photography
Weddings are usually a time to celebrate the beginning of the next chapter between two individuals. But for Aaron and Michelle Benitez, the narrative has shifted to a third member of the family: their cat, Prince Michael.
Prince Michael found a place in their family when the couple adopted him five years ago. During their wedding, it was a no-brainer to involve the furriest little member of the family in their celebration: making Prince Michael one of the groomsmen.
"He's been a huge part of our lives ever since we started dating. Even as a kitten, Michael would ride the subway with me, go to Central Park, Joshua Tree and the beach," Aaron Benitez said.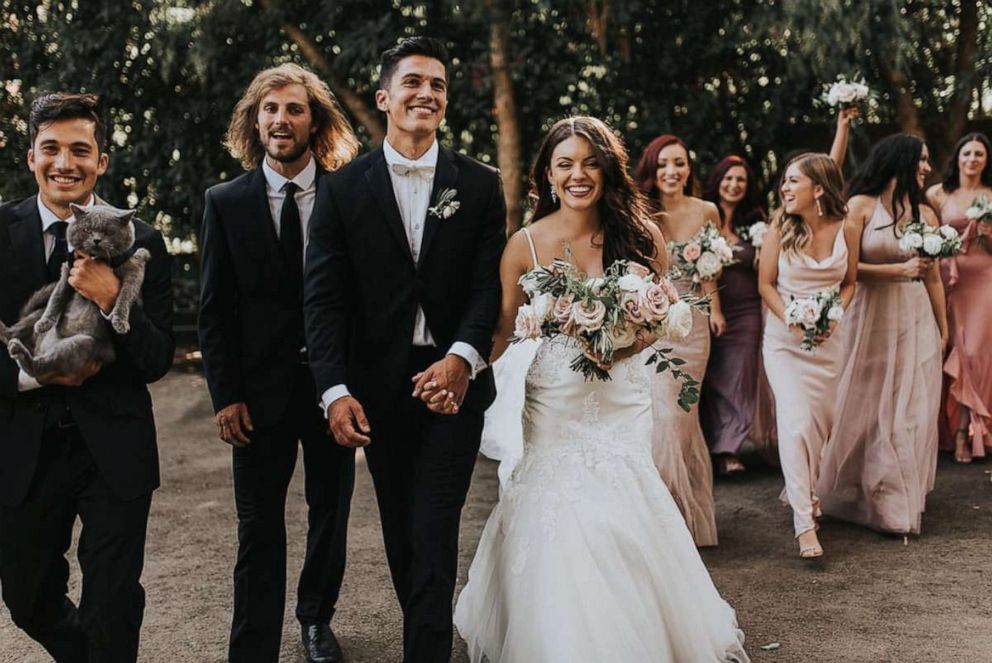 "Our first Valentine's Day, we brought him along for the day and have made it a tradition ever since to include him," he said.
The sight of seeing the cat all dressed up in a tuxedo was something new for the couple's wedding photographers, Jonnie and Garrett Burks, who both had never seen anything quite like a cat as a groomsman.
"We have photographed plenty of pups with their parents, but this was the first cat we've had the pleasure of photographing," Burk said. "Even more important, a cat in a tuxedo! He is a huge part of the bride and groom's life, and their day wouldn't have been complete without him."
"It was no surprise to see Prince Michael as Aaron's groomsmen on his wedding day," said Nychelle Hernandez, a guest at the wedding. "Prince Michael is calm and loyal -- just the kind of man you want standing next to you on your biggest day of your life. He knows how to have fun, and he kept the party going on the dance floor," a reference to when guests hoisted the cat into the air while dancing the night away.
The British short-haired cat has become a viral sensation since Benitez first adopted him. Benitez has built a media empire through social media platforms Vine and YouTube, where most of his videos are dedicated to the exuberant cat.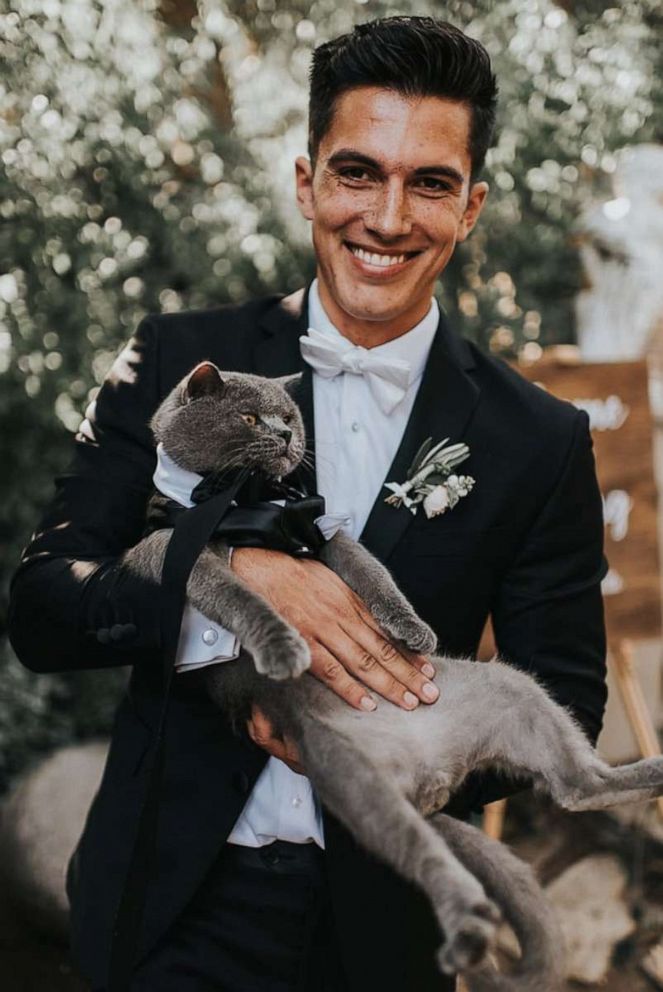 Benitez has even named his Instagram @Aaronsanimals, which posts videos that he has directed, to showcase Prince Michael. In the videos, Benitez uses visual effects to feature the cat in his videos.
"He's incredible on set. We've worked with movie directors who have told us he's better behaved than any trained movie cat they've worked with," Benitez said.
Prince Michael will certainly be featured in future plans. When asked about the cat being at the wedding, Michelle Benitez had the same mentality as her husband.
"Michael's a huge part of our lives and really important to us, it would have almost been weird to not have him on our wedding day," said Michelle Benitez.