Ulysses and Lorraine Dawson celebrated their 75th anniversary earlier this month with the wedding they never had.
The two got married in 1946 while Ulysses Dawson was in the Army, but Lorraine Dawson shared with the family that they never had a wedding.
"She said, 'You know, I've never had a wedding.' Dad was in the Army and she said, 'I'd really like to have a wedding,'" said their daughter, Laverna Sharon Adkins.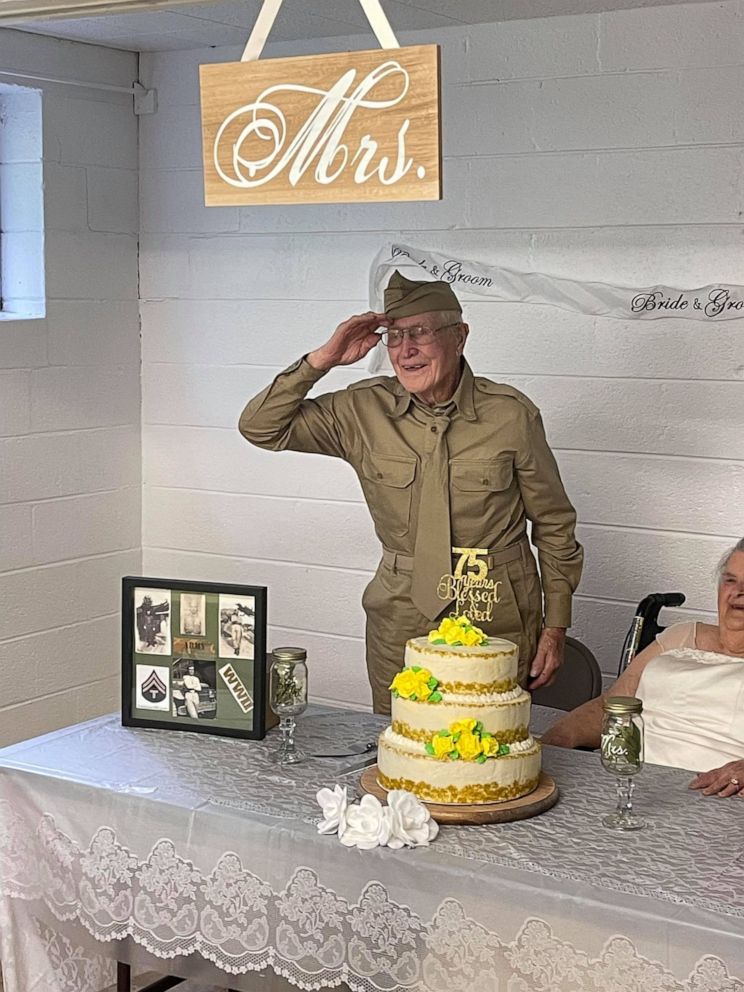 Her niece, Bethany Dawson-Holley, sprang into action, even though she wasn't able to attend the in-person event in West Virginia after testing positive for COVID-19.
"That's how it all came together. [It] was my mother's wish and so everybody got together," Adkins said. Everyone fixed food and put planning into their outfits for the day, which included a white dress for Lorraine.
"Mom had already talked about what it would have been like to have a gown," said daughter Rita Poling.
The featured colors of yellow and white were also based on two of Lorraine's favorite colors.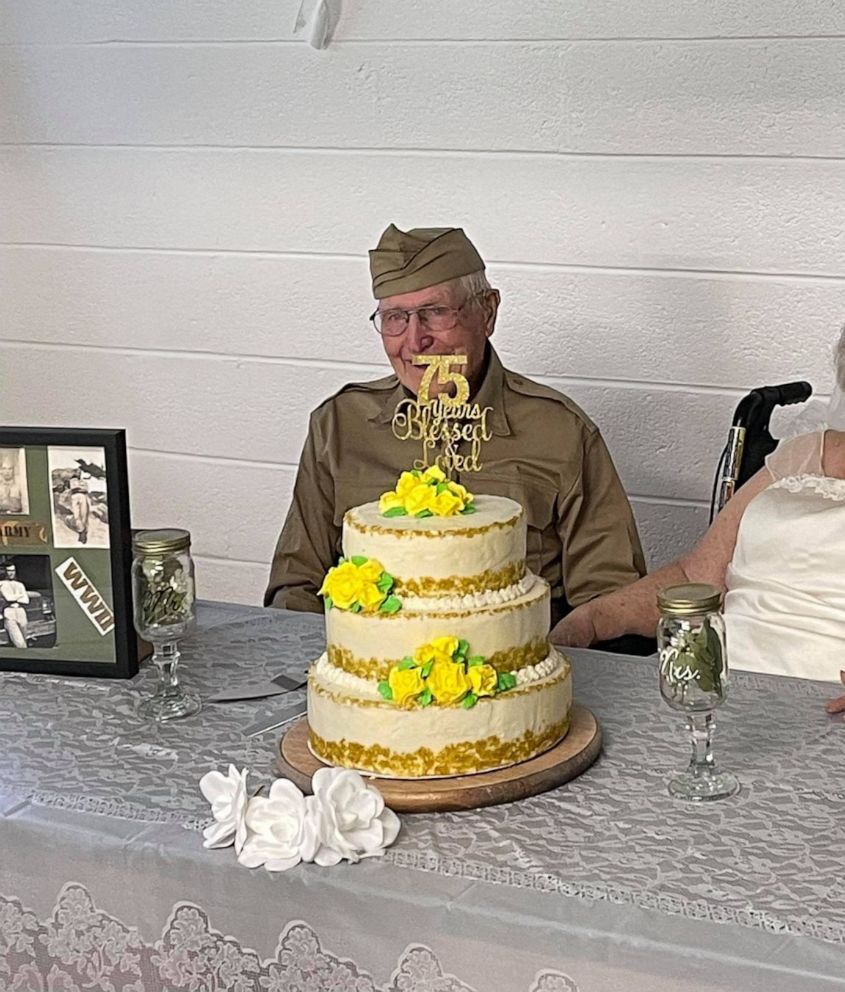 Meanwhile, Ulysses Dawson wore a remake of his World War II uniform.
"That's the way we met each other. He was in uniform," Lorraine Dawson told Charleston, West Virginia, ABC affiliate WCHS.
Almost the whole family -- five generations -- were in attendance.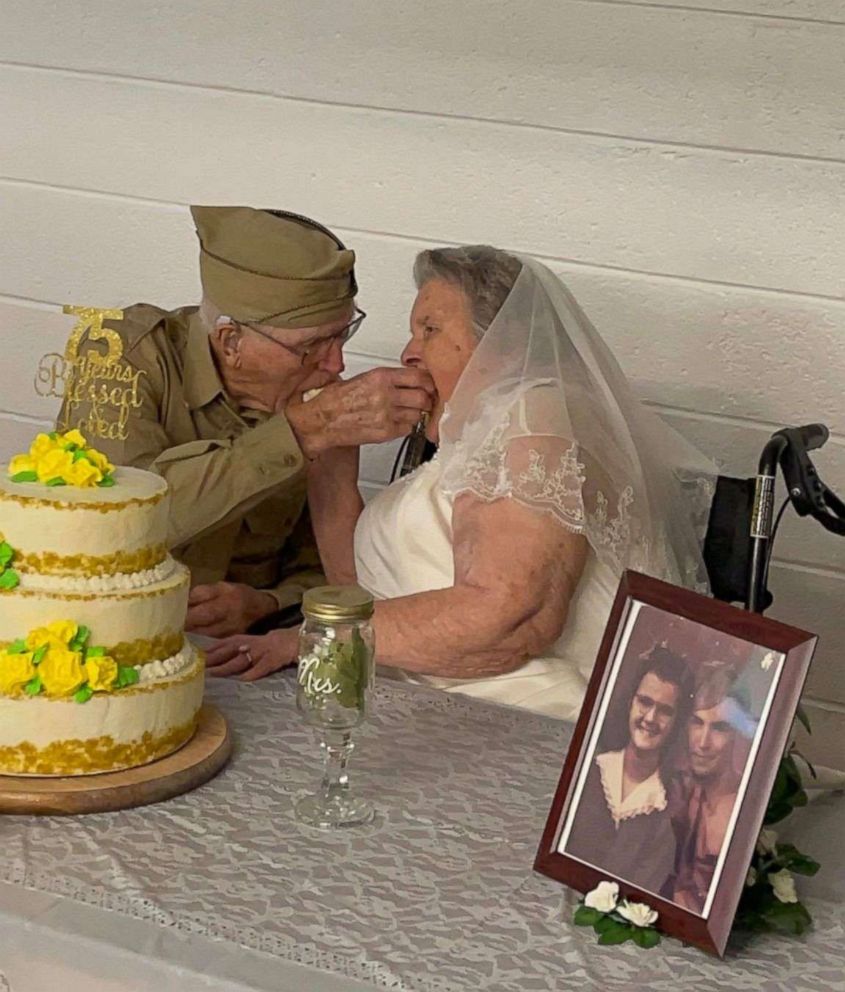 "It was a wonderful day full of love," Gary Dawson Sr., the Dawsons' son, said.
"My sisters could come down the aisle calmly, in a way. I couldn't retain myself after I [saw] my dad. Sitting up front in his uniform, he was so handsome," Poling said.
The pair's love story has sustained even through struggles.
"Just like my mother said, [a relationship is] not an 80-20, it's a 50-50. Life's not easy, marriage isn't easy. It's not a one-way street, but they did it and they're still doing it, and they hug and kiss more than some of your newlyweds. I mean that's just how they always have been," Adkins said.
Poling also spoke to her father's reaction. "All he could do was cry. He cried mainly through the whole thing," she said.
The Dawsons expressed gratefulness for the years their marriage has lasted, with Lorraine Dawson telling WCHS, "I thank God for him. I could never find a better one."
Ulysses Dawson added, "My prayers was answered and I thank God for it all."