An Arizona couple brought their "Love Story" to the next level over the weekend by getting married at a Taylor Swift concert in Glendale.
René Hurtado and Max Bochman, who are huge "Swifties," tied the knot at State Farm Stadium Saturday and Hurtado shared a TikTok video documenting their nuptials Monday.
The couple said "I do" during a break in Swift's "Eras Tour" set, but they can still tell friends and family members "Taylor Swift sang at my wedding."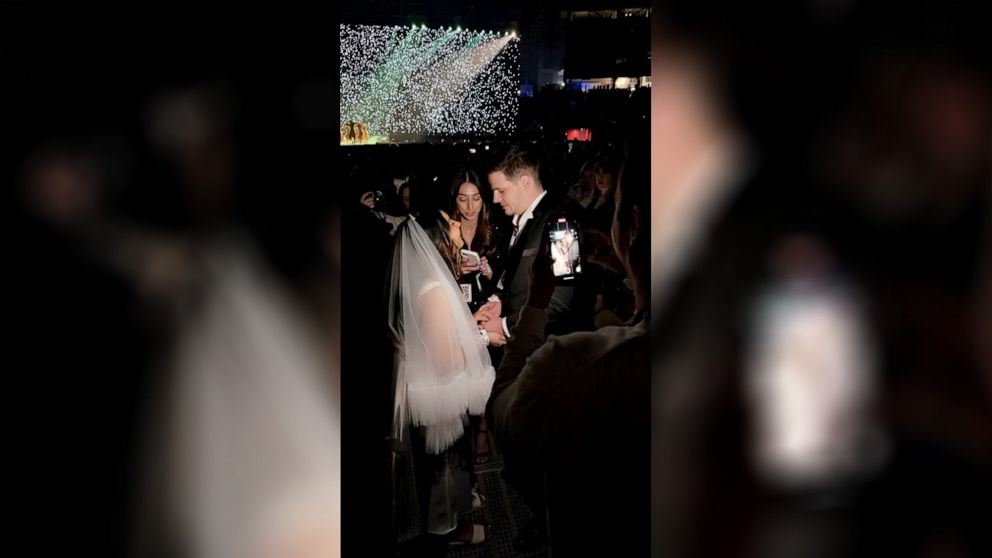 "I feel like it's everyone's dream to have their favorite artist sing to them during their first dance so it's just like a fun way that we went about it," Hurtado told "Good Morning America" on Thursday.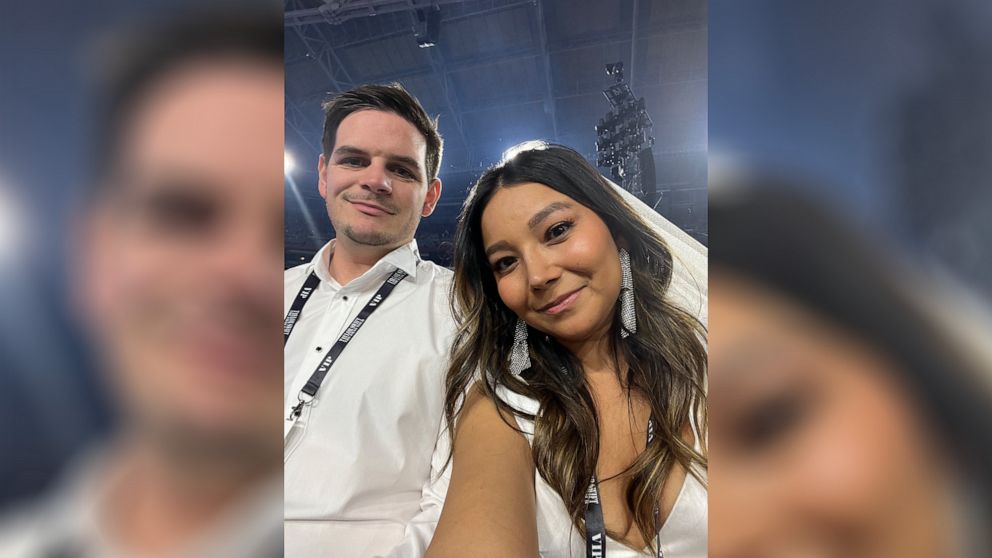 Hurtado and Bochman's TikTok video has since gone viral, with over 6 million views in just three days.
"I'm not a big fan of attention but I know how excited René was even before tour dates were announced and we had plans on getting married before our actual wedding so once it finally came around and I knew how excited she'd be, I thought it might have been [a] simple thing to make her happy," Bochman said, adding, "But think I was a little naive at how much attention I was actually going to get."
Nonetheless, Hurtado said getting married among thousands of other Swifties was "really cool."
"Being there was a cool experience and the crowd around us was just so nice as well. So we really felt the love in the moment," Hurtado recalled.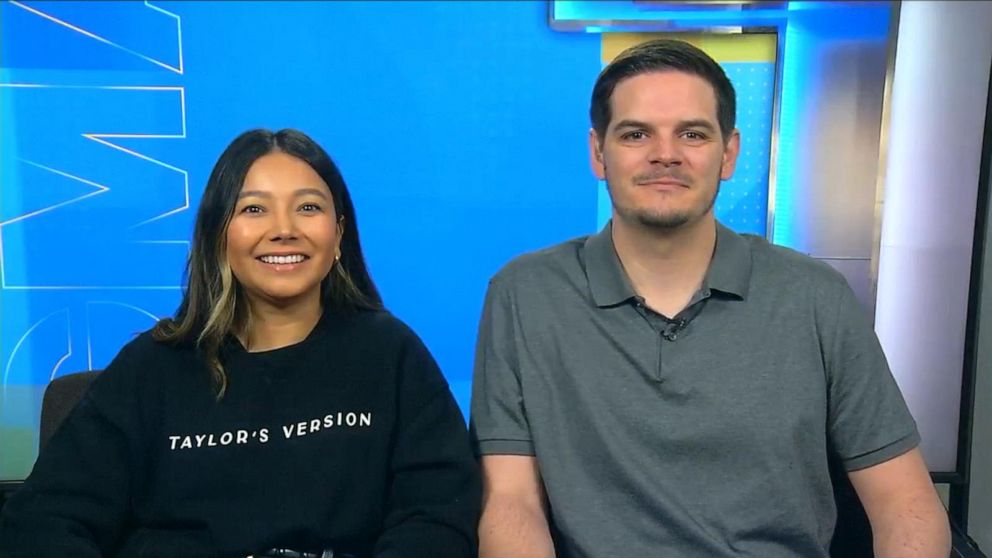 Hurtado and Bachman also got to enjoy their first dance to Swift's "Invisible String." Afterward, Hurtado said Swift's stage team gave the couple one of the guitar picks she used during her set.
"She gives out her guitar picks during her shows but this was nice because it was meant for us," Hurtado said.
Now that she's married, Hurtado, who also happens to be a big fan of Robin Roberts, also shared her top wedding tip for the GMA" co-anchor, who is planning a wedding this year.
"Oh my goodness! Pick your favorite concert and go to it!" Hurtado said.