News headlines today: Dec. 23, 2020
Courtesy Justin Rosenthal
The lights and air conditioning may have gone out mid-ceremony, but one New York City couple did not let last weekend's power outage in Manhattan stop them from their wedding vows.
Craig Silverstein, 35, tied the knot with Amy Rosenthal, 32, in what was supposed to be a fairy tale venue: New York City's famous Plaza Hotel.
On Saturday, however, a spontaneous power outage hit a huge swath of midtown Manhattan, shutting down a Jennifer Lopez concert, and trapping hundreds of people in elevators.
It wasn't enough, however, to stop the couple from saying "I do" with the help of their guests.
Although the lights went out, guests lit up the room with their smartphones. The couple told local ABC station WABC that they also used their photographer's extra light kits to illuminate the ceremony.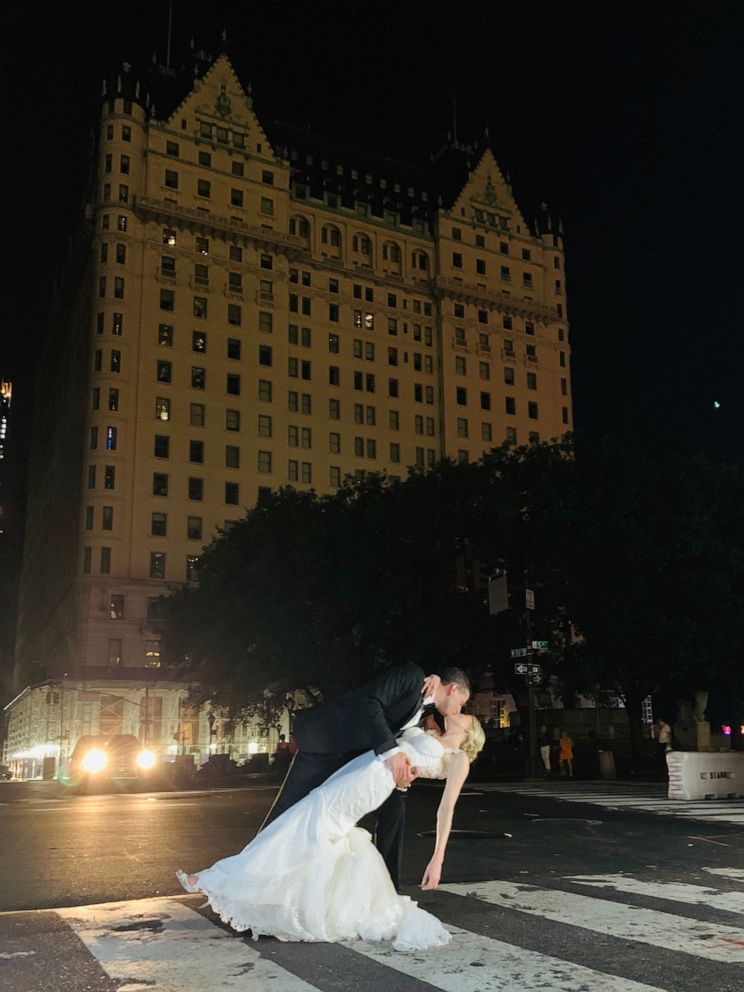 "As I got to the end of the aisle and took Craig's hand, the lights all went out," Rosenthal told WABC from her honeymoon in Italy.
"People in the audience thought it may have been on purpose," Silverstein said.
Rosenthal added that some people initially thought they pulled a stunt "to add some drama."
To make matters worse, however, the toilets in the venue also stopped working, and dinner for their 200 guests could not be served due to the power outage.
"There's parts of it that I laugh about, there's parts I cry about," Silverstein said.
Rosenthal added that what was supposed to be her dream day turned out to be one of "the most traumatic events of my entire life."
Eventually, the celebration was relocated to the Lavo nightclub, which had power, and the couple was able to eat their wedding cake and dance the night away with their guests.