Prada G. Major is more than just a drag performer. The drag superstar has raised tens of thousands for multiple sclerosis research every year through an annual event called "Don't M.S. with Major."
Major's story with MS, a chronic disease that impacts the body's nervous system, began about eight years ago.
"2015 was a very crazy year for me," Major told "Good Morning America."
"My whole right arm just went dead. But I could feel every single nerve in my whole arm. My regular doctor got me an MS specialist. And she was like, 'Yes, it's MS.'"
But instead of quitting drag, Major, also known as Nicolas Simpson when he's not performing, never gave up.
Fellow drag performer Brenda Dharling can attest to that.
"MS, with your body ... maybe you shouldn't dance," Dharling said a doctor told Major before he discovered dancing was still possible.
"Oh, you can, then I'm gonna do it. She gives 110% always. Even if there is a cure someday and hopefully there is, she's still gonna keep on going," Dharling added.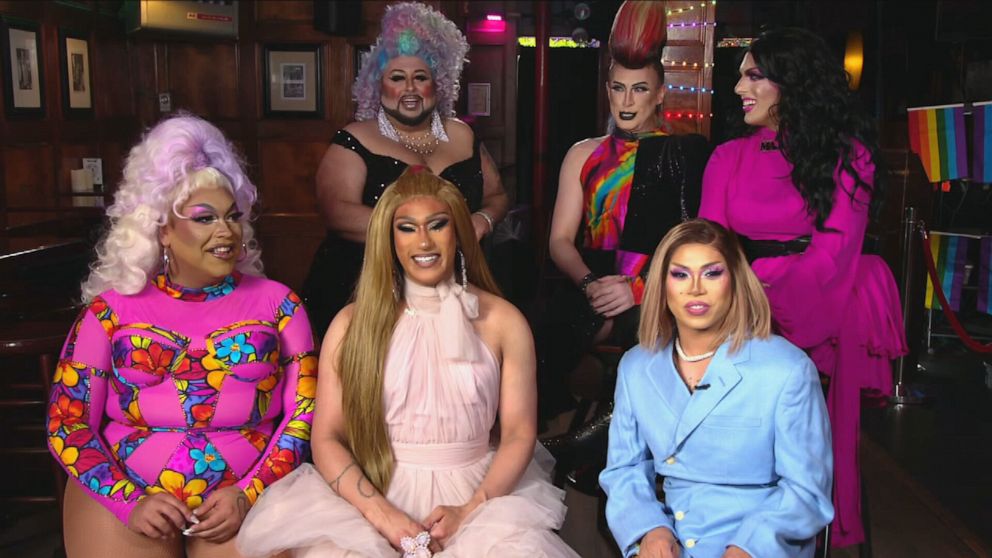 Hibiscus, another one of Major's drag queen peers, added, "It's just impressive to see someone so strong and so passionate about what they do."
After his diagnosis, Major returned to performing with a renewed purpose.
"As a drag queen, I got to give back," Major said.
So far, Major has raised over $65,000 for the National Multiple Sclerosis Society.
"MS does not hold this queen back at all," Hibiscus said.
"She is like the Beyoncé of drag during MS. Oh, yes! She is having her Beyoncé moment. And that crowd is wild. It is unreal," Dharling added.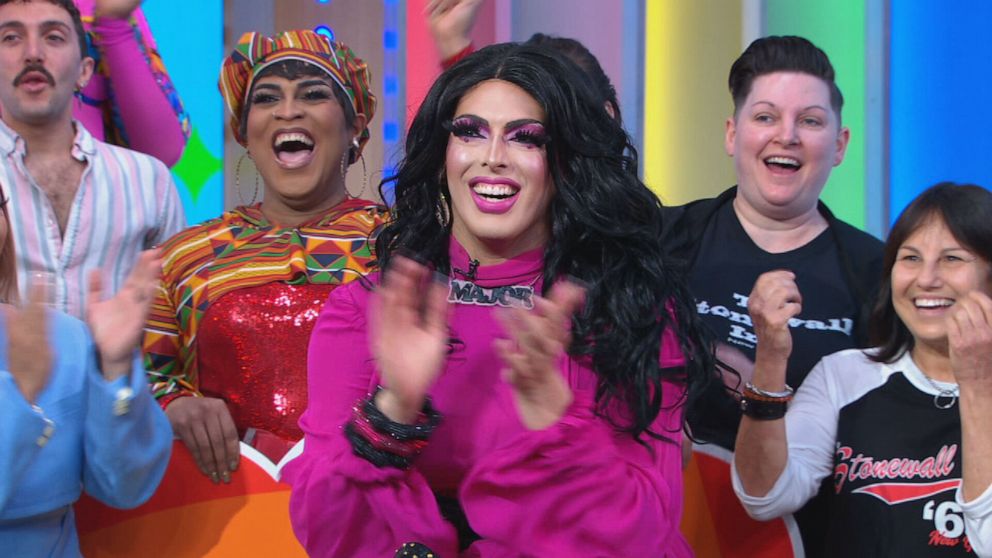 On "GMA" Thursday, Major said her message to people facing challenges like MS is to find positivity within the darkness.
"Life happens and challenges happen, but in my life I always try to counteract the negative with the positive. So you have to be like, 'OK, if this is down, you got to bring something else up,' and counteract it a little bit and that's what I did with MS because you don't M.S. with Major," he said.
Christine Leonardi-Kramer has been a close friend of Major for years.
"Prada came to me as a new teacher. She worked for my dance studio for me and I gave her a chance and she was the best thing," Leonardi-Kramer said. "She's taught hip-hop for us for years. She's been a welcome addition to my own family and she's been a force in the drag community. I love her so much. She's the best. And we love her nails!"
Sara Kate Ellis, the president of GLAAD, also stopped by "GMA" Thursday to honor Major with a special recognition award.
"At GLAAD, we have a special recognition award for you. These are highly coveted. We're all about representation and making the world a better place and everything that you do for the drag community, for the LGBTQ community and for the MS community is not unrecognized by us. So thank you for what you've done and what you continue to do," Ellis said.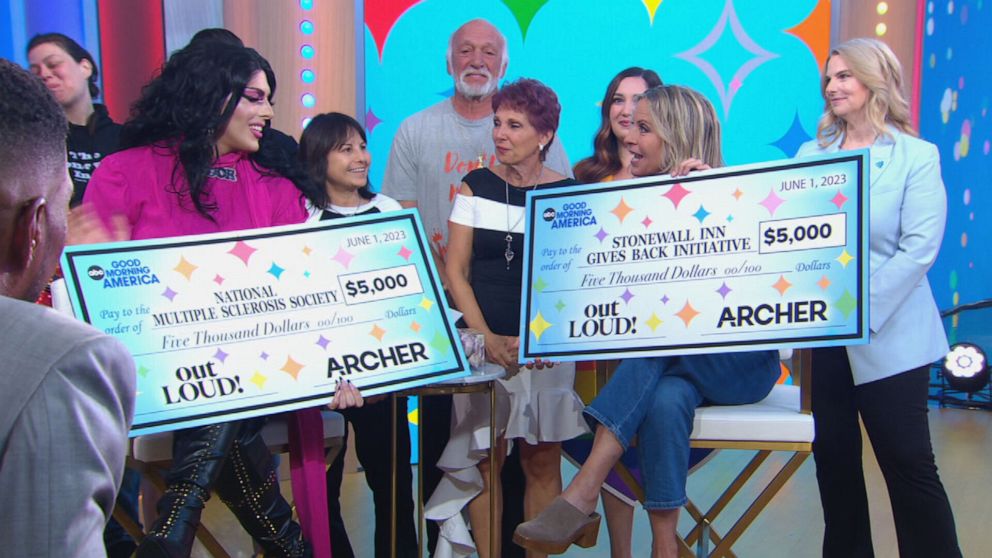 Finally, Archer, a new dating app for queer men, donated $5,000 to the National MS Society in Major's honor and another $5,000 to the Stonewall Inn Gives Back Initiative, which certifies safe spaces for the LGBTQ community across the country.