Female Navy pilots to make historic flyover at Super Bowl
Lissette Rodriguez/ABC News
This Super Bowl Sunday, a group of women made history.
The flyover before Sunday's game between the Philadelphia Eagles and Kansas City Chiefs at Phoenix's State Farm Stadium was piloted by an all-female team.
The four female pilots orchestrating the diamond formation honored 50 years of women flying in the U.S. Navy.
"It was surreal," one of the four pilots, Navy Lt. Catie Perkowski, told "Good Morning America" last week, of being selected to pilot the flyover.
"I didn't believe it," Navy Lt. Suzelle Thomas said of her own reaction.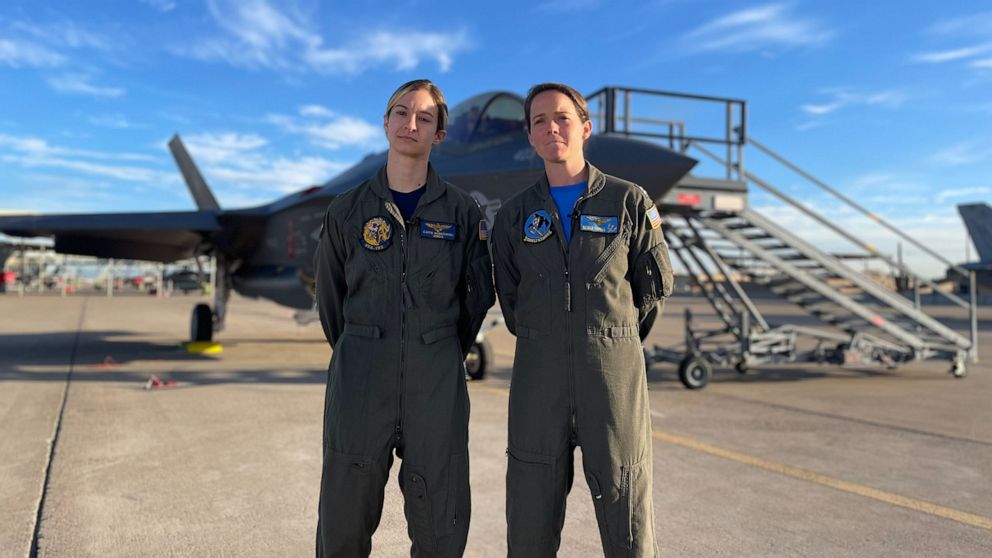 On Sunday, Thomas piloted an F-35C, the newest aircraft in the Navy. She has already made history as the first woman to qualify directly to fly the aircraft, meaning she didn't have to train on other jets first.
Perkowski piloted the plane at the back of Sunday's formation as they cruise over State Farm Stadium at around 345 miles per hour, a task she called "any pilot's dream."
"My dad did ask me to call him from the sideline on the Super Bowl," she said, delivering a direct message to her dad, saying, "I'll do my best."
Perkowski continued, "But for me, as a football fan, when I got the call to do the Super Bowl flyover, it's almost like a dream initially for someone who loves the NFL."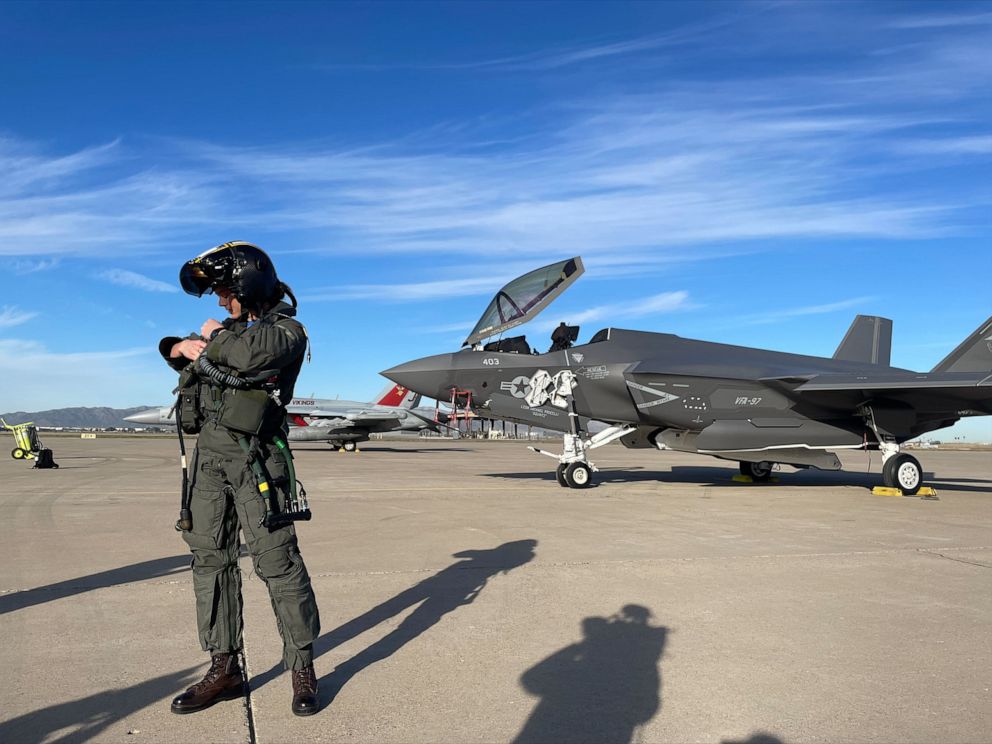 Perkowski has spent most of her military career flying on and off a 100,000-ton aircraft carrier that primarily operates in the Indo Pacific Region, including the South China Sea, where she says there is no distinction about her gender.
"What it boils down to is that we trained to do this job together," she said. "I didn't join the Navy to be female fighter pilot. I joined the Navy fighter pilot, so to me it makes no difference."
Perkowski and Thomas flew with fellow female pilots and Naval Officers in jets mostly maintained by women as well. Sunday's flyover paid special tribute to all the women that came before them Capt. Rosemary Mariner, the Navy's first female jet pilot.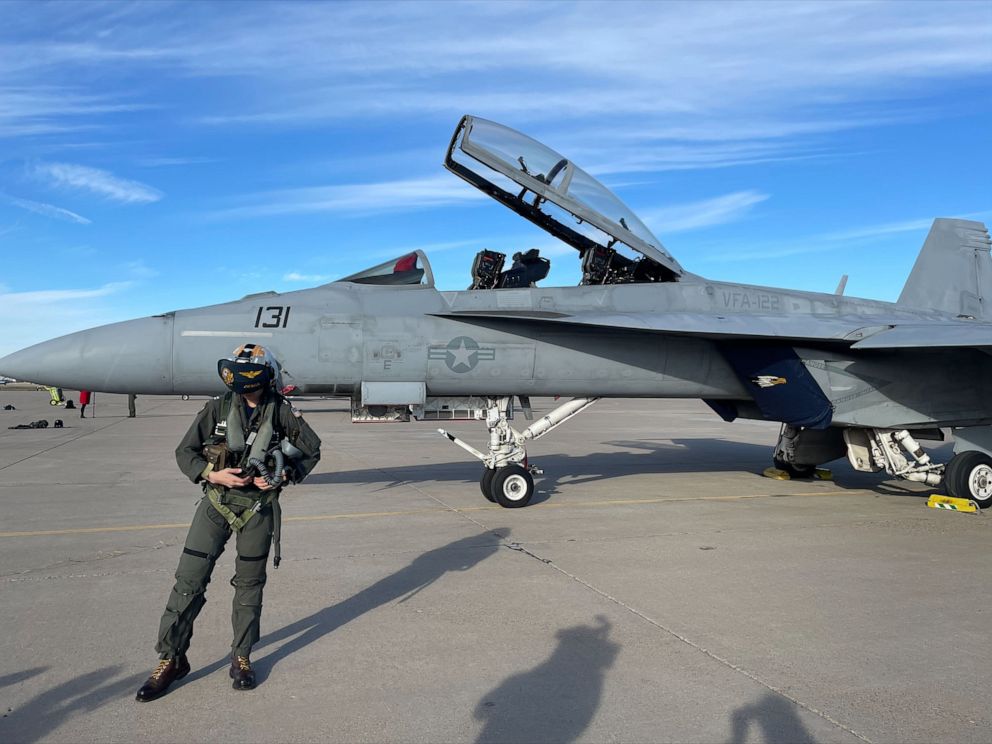 When Mariner died in 2019 at the age of 65, the Navy conducted its first-ever all-female flyover during her funeral service in Maynardville, Tennessee.
"The wisdom that she had to share was really amazing," Perkowski said of Mariner. "To have the ability to represent people like her that came before us and made everything that we do possible is truly an honor."
Both Perkowski and Thomas said they also hoped to honor every man and woman in the service during the flyover.
"There's also men and women that we serve with every day. They work on my jet. They're the ones that make sure that I am able to fly," Perkowski said. "So to be able to carry them with us, it's really exciting."