Bobbi Storm nearly kicked off flight for singing
Johnny Nunez/WireImage via Getty Images
Gospel singer Bobbi Storm has sparked debate online after she was filmed singing on a Delta flight following her Grammy nominations, despite a Delta crew member telling her to sit down, and requesting that she "be quiet."
Storm shared the incident in an Instagram video post Saturday, writing in the post's comment section that she had sung on flights before and that she had not broken any laws.
"I just found out I'm up for two Grammys. My very first time, you guys," Storm is heard saying in the video to passengers near her seat, some of whom applaud the news.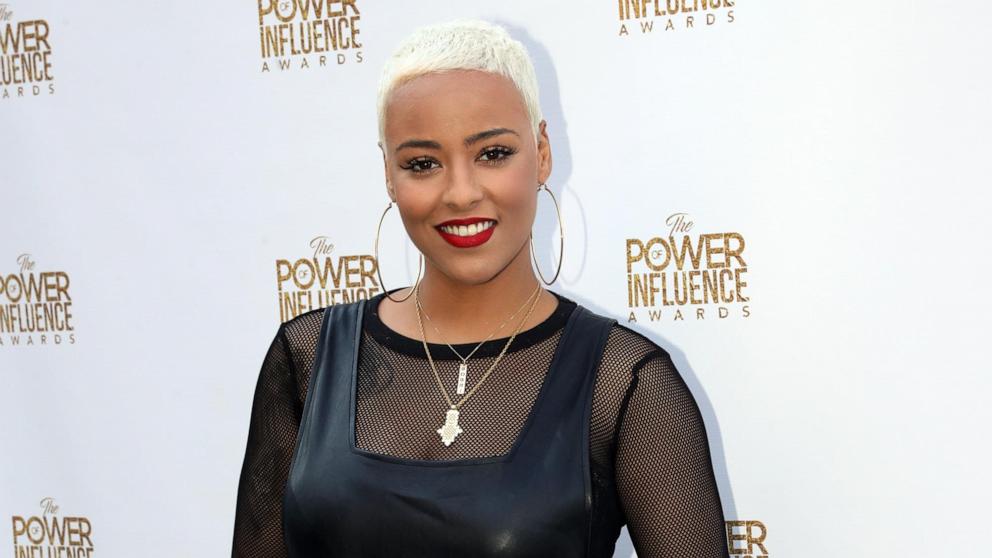 Storm, a contributing singer on Maverick City Music's gospel album, "The Maverick Way," is nominated along with the group for best gospel album and best contemporary Christian music performance/song for the group's song "God Problems."
In the video, the same crew member who initially told Storm to sit in her seat and quiet down is seen walking back a second time to talk to the singer again.
"I'm your flight leader and I need you to follow my instruction. My instructions were for you to answer my question," the crew member tells Storm in part, before telling her that if she is unable to follow his instruction, she will be "unable to take this flight."
After the crew member walks away, Storm breaks into song anyway.
The incident has raised questions about proper plane etiquette.
"The point is the flight is not your stage and there is a time and a place, which a public flight was not the place!" one Instagram user wrote in the video's comment section.
"It's disheartening how we are stifled from sharing our joy because of others' ego and misery," another wrote.
Author and etiquette expert Diane Gottsman told "Good Morning America" that both reactions were understandable.
"Clearly, there were people who were uncomfortable. Others who probably enjoyed her singing, lovely voice. But there was a time and a place," Gottsman said.
In a statement to ABC News, Delta said it had been in contact with Storm following the incident and noted that it is always crucial for flight passengers to listen to crew members' directions.
"Delta has been in contact with this customer. For the safety of our customers and crew, it's always important to follow crew instructions," the statement read.
Storm defended her perspective on the matter in a follow-up Instagram video post Sunday.
"What's the problem with asking people and them giving me the go to share something that I'm proud of?" Storm wrote in part.
ABC News' attempts to reach Storm for comment were unsuccessful.