A professional baseball player's tweet about a request he claims a flight attendant made to his wife has sparked a debate on social media regarding etiquette while flying with children.
Anthony Bass, a pitcher for the Toronto Blue Jays, tweeted Sunday that his wife was traveling on a recent United Airlines flight with their two children, ages 5 and 2, when, according to Bass, she was told to clean up popcorn spilled by one of their kids.
"The flight attendant @united just made my 22 week pregnant wife traveling with a 5 year old and 2 year old get on her hands and knees to pick up the popcorn mess by my youngest daughter," Bass wrote, including a photo of his daughters on the flight. "Are you kidding me?!?!"
His wife Sydney Rae Bass is the sister of singer Jessie James Decker.
Decker took to her Instagram account to share the allegations of her sister's experience, posting that Sydney Rae Bass was traveling alone with her kids and was left "humiliated and exhausted" while getting on her "hands and knees" in the plane's aisle to clean up the popcorn.
Anthony Bass wrote in a follow-up tweet that the popcorn was provided on the flight by United, and was not a snack his wife brought on board.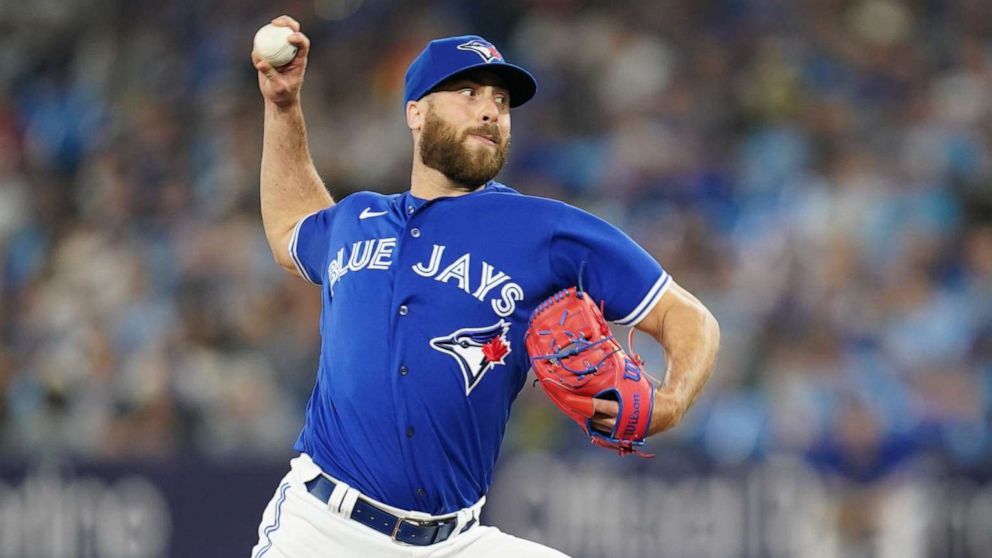 Anthony Bass' tweets quickly sparked a discussion online, with Twitter showing more than 40,000 comments on his post.
Many of the people who commented wrote that they believed parents should be responsible for monitoring and cleaning up after kids when flying, just as they would in other circumstances.
"Genuinely curious who should clean up the mess your 2 year old made? As a parent of three kids I am the one responsible for them," wrote one commenter.
"I'm unclear on what you think was wrong about asking someone to clean up a huge mess. Shouldn't your family have taken some effort to prevent the mess rather than just assuming someone else will take care of it?" wrote another.
"They're flight attendants, bro, not your personal housekeepers," another Twitter user wrote.
Some people countered, noting the flight attendant may not have been in the right.
"I don't think [it's] about the cleaning. I think it's about the attitude lately of the flight attendants," wrote one commenter. "Not all or even a majority, but some are rude and snippy and we all know this."
"I think it's disgusting that the stewardess made a pregnant woman clean up a mess if they're going to supply popcorn on the airplane be ready for messes to clean up if you don't like it, don't serve popcorn," wrote another.
A woman who identified herself as a former flight attendant also chimed in, noting that flight attendants are focused on safety.
"A flight attendant is there for safety, not to pick up after you or your children," she wrote.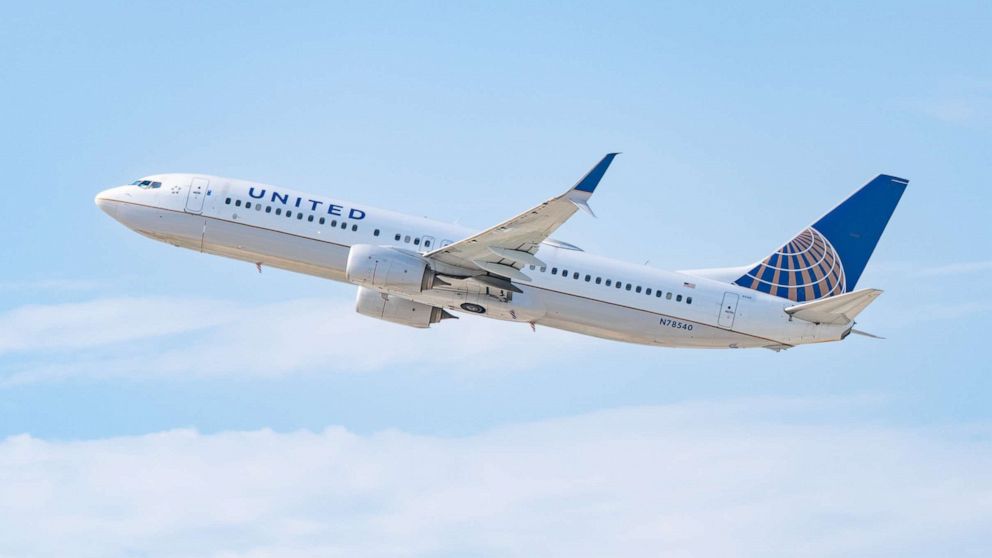 Anthony Bass declined to comment, according to a spokesperson for the Toronto Blue Jays. A spokesperson for Decker told ABC News she and her family members are not commenting on the matter.
Anthony Bass wrote in a tweet on Monday that United Airlines is handling the matter "internally."
"Thank you everyone for the support," he wrote. "United Airlines is taking care of matters with the flight attendant internally."
A spokesperson for Republic Airways, which operated the United Express regional flight, declined to comment to ABC News.
Travel expert weighs in
A spokesperson for the Association of Flight Attendants, a union that represents nearly 50,000 flight attendants, told ABC News that flight attendants' top priority is to keep passengers safe and also to help them have a good experience. The spokesperson declined to comment on the specific incident involving the Bass family.
"Our workspace is the passengers' travel space," the spokesperson said. "We want this space to serve the needs of everyone on the plane and that takes strict safety rules and a recognition that we're sharing the aircraft cabin to do something we can't do alone."
Colleen Lanin, a mom of two, launched her travel-focused website, TravelMamas.com, when she started traveling with her kids, who were ages 1 and 4 at the time.
Lanin, whose children are now teenagers, said the top concern she hears from parents who want to travel with their kids is that they will anger or annoy other people on the flight, including both passengers and flight attendants.
Lanin said with Anthony Bass's tweets about his wife's plane experience, she noticed how quickly commenters on Twitter assumed the mother was to blame.
"It looked like most people were saying, 'You need to watch your kids,' and really jumping on the parents," Lanin told ABC News. "I wasn't there so I don't know exactly how this went down, but my guess is is that it depends on how the flight attendant worded this to the family. If the flight attendant was very kind, and went over and said, 'Hey, I know you're struggling with your kids and you've got your hands full ... but it would be really helpful if you could clean up some of that or have your kids clean that up,' then I think this wouldn't be a story right now."
Lanin, also the author of "The Travel Mamas' Guide," said her biggest takeaway when it comes to traveling with kids, and in the incident involving Anthony Bass's family, is that people need to "give each other grace."
"We're always looking to have everything be so black and white, and looking for people to be bad or good and they're just people," she said. "The flight attendant is just a person and the mom is just a person and they're both just trying to get through their day."
When a parent is flying with a child, their number one priority should be their child, according to Lanin, who said that is what she mostly sees happening on flights.
"For the most part, you see parents and they come prepared. They've got their bag full of goodies. They've got their snacks. They've got their toys. They've got their books. They're reading to them or they're putting on videos for them or they're playing with them and paying attention to them," Lanin said. "Everybody else needs to understand that the parents typically are really working at it."
As an example of extending grace to others, Lanin said that when a baby is screaming or a child is misbehaving on a plane, she encourages passengers to hold their judgement.
"Instead of being like, 'I hate the people whose child is screaming,' just go, 'Okay, wait, what do you think is happening?,'" she said. "I always feel bad for the person who's the parent because I've been there and I just think, they must be so stressed out."