Florida man discovers winning lottery ticket while cleaning
Lucia Forseth was homeless six years ago. Now, she's a multimillionaire after winning $5 million from a Scratchers ticket, the California Lottery announced Wednesday.
"I only bought one ticket," the lucky winner told the state lottery. "I closed my eyes and picked that one, and it won! I first thought I'd won a free ticket, but I checked, and it said I won $5 million!"
In 2017, Forseth didn't have a home, according to the California Lottery, which noted in a press release that Forseth is no longer experiencing homelessness.
"Fast forward to now, and Forseth is among California's newest multimillionaires thanks to a lucky Scratchers ticket," the press release stated.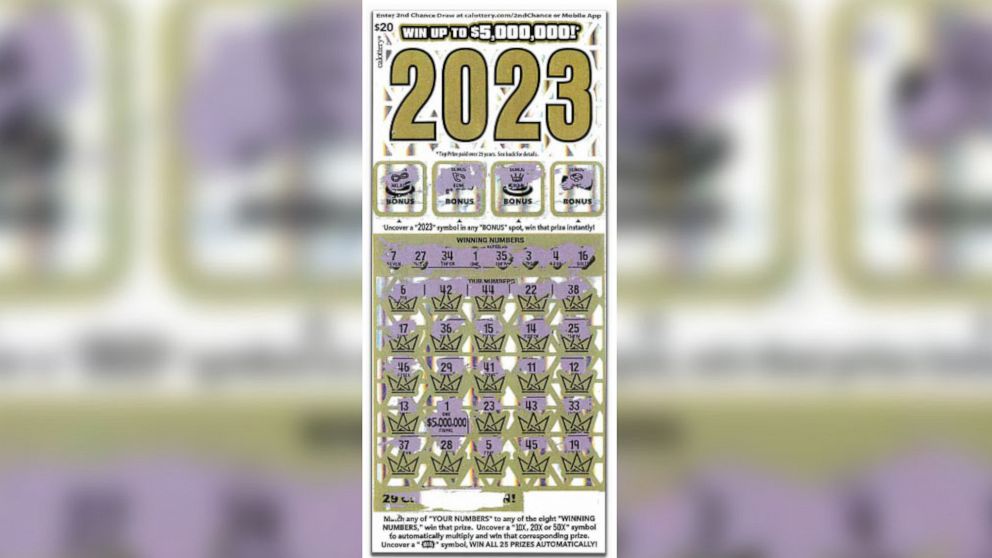 Forseth picked up the ticket from a Walmart Supercenter in Pittsburg, where she went to get the oil changed in her car, the lottery said.
"Six years ago, I was homeless," Forseth said. "This year I am getting married, getting my associate degree, and won $5 million."
She added, "You never think you have a chance to win it. It is just random. Being homeless just six years ago, I never thought it would happen to someone like me."
California Lottery spokesperson Carolyn Becker said in a statement Wednesday, "The California Lottery's sole mission is to raise additional funding for public education, and it's only possible with our players' support. Hearing a success story like this showcases the positive impact our games have on winners and schools alike."
The lottery said Forseth plans to buy a house with her winnings and invest the rest of the money.