An Indiana community is giving back to the man who delivers pizzas with a smile.
Tanner Langley, 28, a customer of the Tipton Pizza Hut said he and his family have been getting deliveries from Robert Peters since Langley was a child.
"The town of Tipton calls him Mr. Smiley," Langley told "Good Morning America." "He makes that impact on everybody and he's a very kindhearted individual."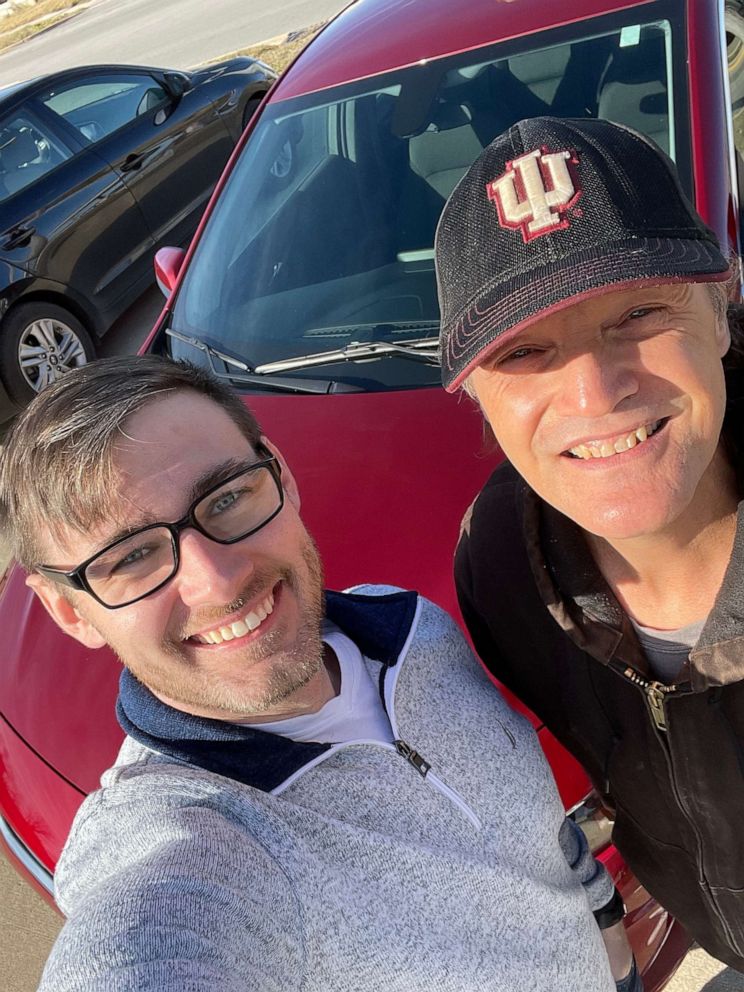 Peters has worked for the restaurant for 31 years but was recently having trouble with his 28-year-old Oldsmobile and spoke to Langley about it.
Langley decided it was time to thank Peters for his kindness, so he started a GoFundMe campaign in hopes to buy him a new car. In just days he surpassed the $12,000 goal, reaching over $18,000.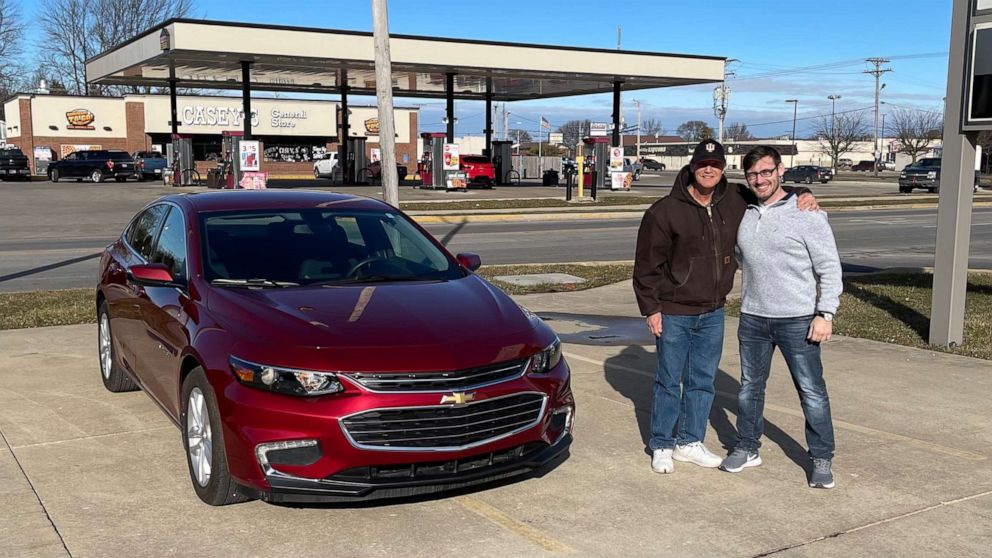 On Jan 11, Langley surprised Peters with a 2017 Chevy Malibu. The car's registration, insurance and taxes were also covered and Peters was given a $500 gas card, plus a thank-you tip from the neighborhood.
"He couldn't express how appreciative he was to the community for what they had done," Langley said.
Peters told "GMA" it was heartwarming to know Langley and the community would go out of their way for him.
"I just hope that all those who made this happen will be blessed as much as they have blessed me," Peters said. "This has really been an awesome experience that I'll remember for the rest of my life."