A Virginia mother has created a clever solution for time-crunched parents who want to send their kids to school with a healthy lunch.
Heather Stouffer, founder of Mom Made Foods, has created the Lunchwich -- an already-made, frozen sandwich that thaws just in time to eat.
"It can be in a school lunchbox, [or] mom throws it in her purse when she takes the kids to the pool," Stouffer told "Good Morning America." "We are not saying making sandwiches is difficult. There are many moments as a parent when you need something really quick and so to have these in the freezer makes life easier, whatever that moment is."
Stouffer wasn't always in the business of creating kid-healthy foods. The mom of two, Emory, 14 and Audrey, 9, worked previously in the technology industry.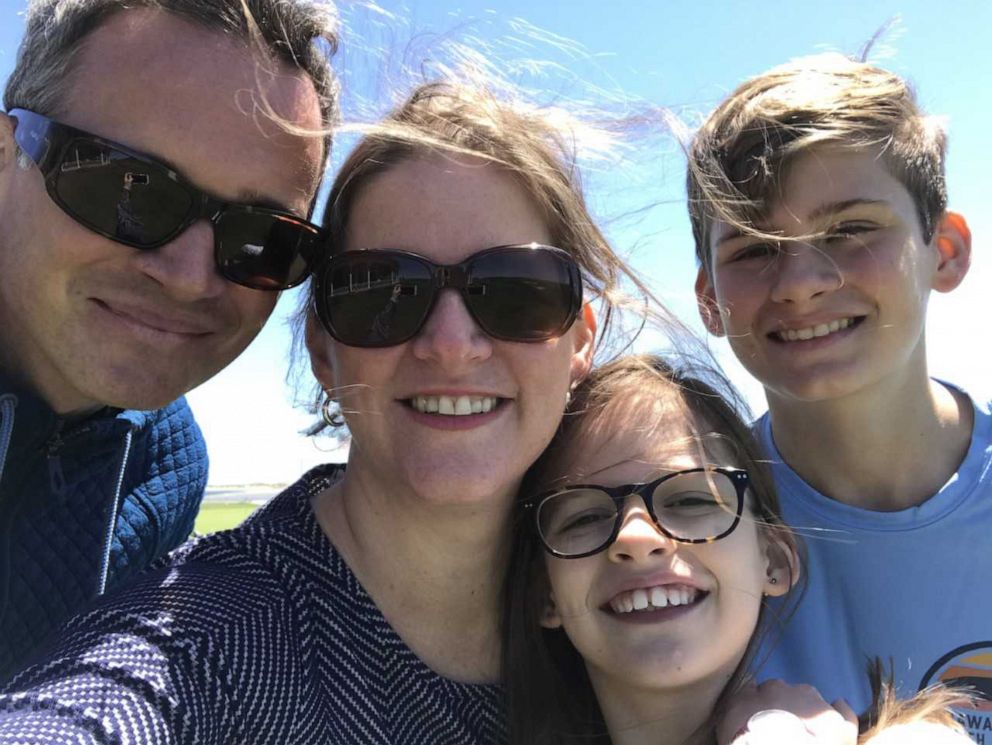 "It wasn't until I was working and had my first child and realized, gosh, this is really hard, making mealtime healthy -- three meals, 365 days," Stouffer said. "I was coming home to a child who wanted dinner immediately, and since I hadn't seen him all day, the last thing I wanted to do was cook in the kitchen and not be with him."
"Just because I'm busy doesn't mean my child shouldn't have really healthy foods available," she remembers thinking at the time.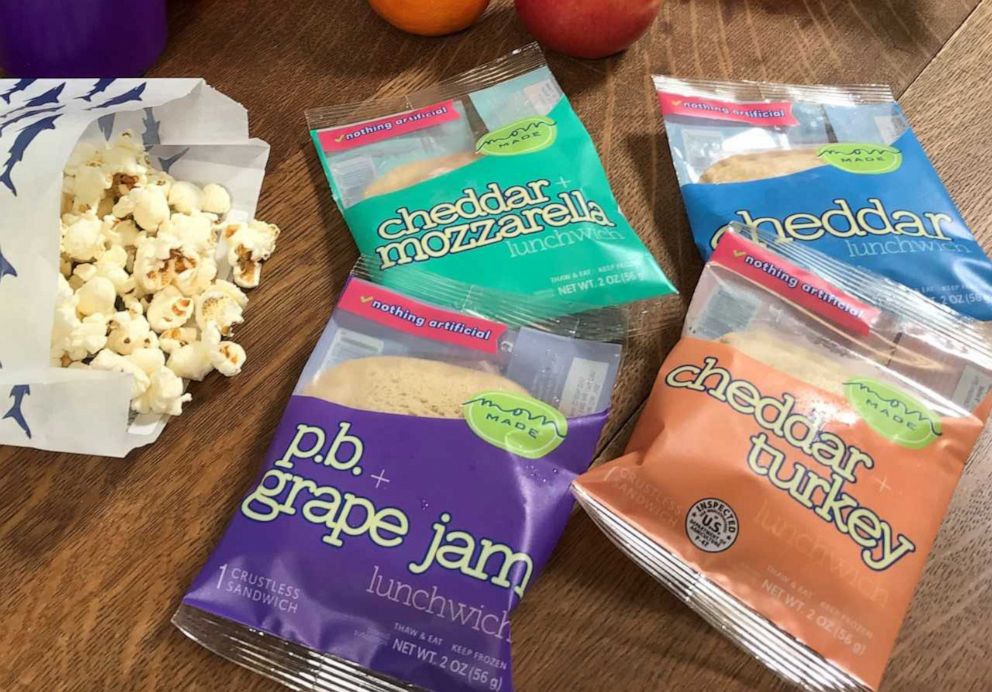 In 2006, Stouffer founded Mom Made Foods in Alexandria, Virginia, and began putting out healthy and organic meals. The brand currently has a line of frozen entrees that can be heated in the microwave, or oven and meatballs that can be microwaved or heated via stove top.
Stouffer said the ingredients in all her company's foods are clean. The Lunchwich in particular has no artificial additives, artificial colors, bleached flour, high fructose corn syrup, preservatives or monoglycerides and diglycerides -- often found in processed foods.
The Lunchwich is Mom Made's latest creation. A Kickstarter campaign was launched to raise $10,000 to get the product into grocery store freezers. Backers who pledge $50 will receive first the shipments to stock their freezer.
The crustless, frozen sandwiches are bagged and ready to go in four, kid-tested and approved flavors: peanut butter-grape, cheddar, cheddar-mozzarella and cheddar-turkey.
Allyson Trail, Stouffer's former neighbor, said her three boys have eaten Mom Made Organic Cheesy Mac with peas, the meatballs, burrito pockets and the Lunchwich.
Trail's kids do bring the sandwiches for lunch, but Trail especially loves them as an after-school snack, she said.
"It's really convenient and it's tasty," Trail told "GMA." "My older son is more finicky so if he likes it, that's a pretty good indication that everyone will like."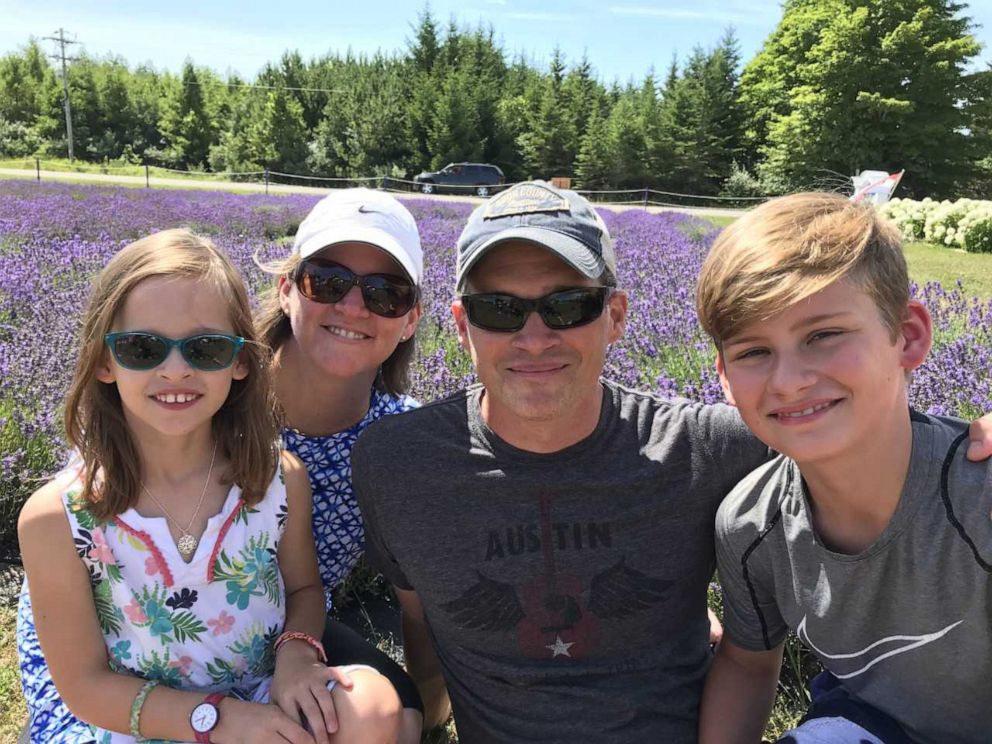 The Lunchwich will be available to purchase in some stores and online August 2019, just in time for back-to-school season.
Stouffer hopes her meals appeal to parents wanting quicker, healthier options -- not only to encourage healthy habits, but to preserve time for family togetherness.
As for outside corporations, Kellogg's Special K creates freezer-friendly breakfast sandwiches as does Tyson Foods with their brand, Jimmy Dean. These companies do not market health-conscious ingredients in these particular products.