Teen who created toxin-detecting molecules urges girls to pursue STEM
— -- Keiana Cavé is already a game-changer in the world of STEM. The 19-year-old is the brains behind a toxin-detecting molecule that could help change the way oil spills are handled.
In the wake of the 2010 BP oil spill, Cavé, then a 15-year-old high school sophomore, went on a research mission. Her goal was to prove that oil sitting on the ocean's surface was doing more damage than previously believed.
"I remember watching the news and the news anchor was talking about the after effects of the BP oil spill and I remember thinking there are probably some issues left [unsolved]," the New Orleans, Louisiana, native said.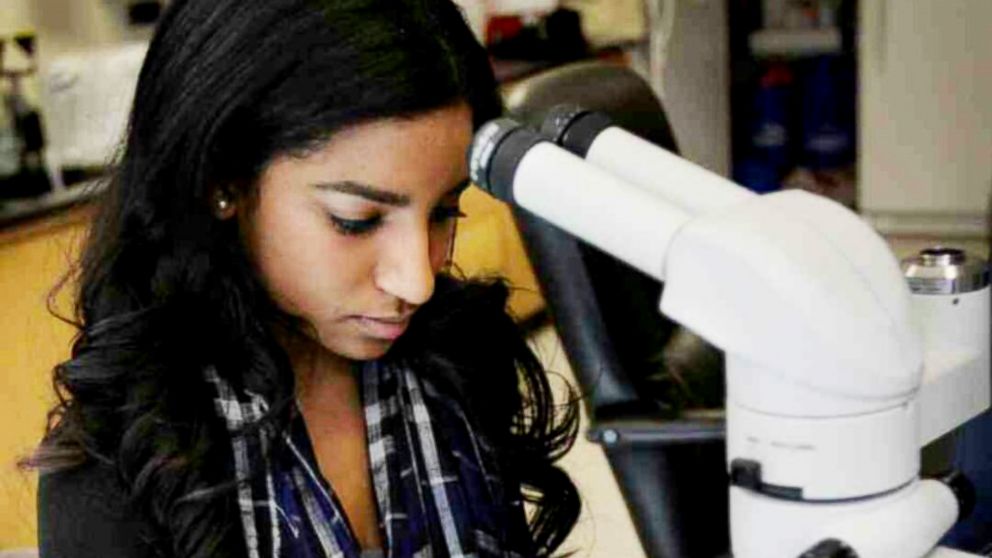 Cavé eventually discovered that when UV rays from the sun mixed with the oil on the ocean's surface, the result was carcinogenic.
She entered her findings in a science fair in her hometown and said she was shocked when she took home a prize for her research.
"It was a complete shock to me," she recalled. "It was also the first time I realized people might actually care about the problem I'm trying to solve."
Cavé said she had no idea science fairs existed outside of the movies and was encouraged by her high school biology teacher to pursue her research.
Now a sophomore at the University of Michigan, Cavé is still innovating. Named one of Forbes' 30 Under 30 Class of 2017 members in the energy category, the chemical engineering major has published two research papers and holds two patents for her methods of detecting toxins in the ocean water. She is working to create a new dispersant to neutralize these cancer-causing chemicals.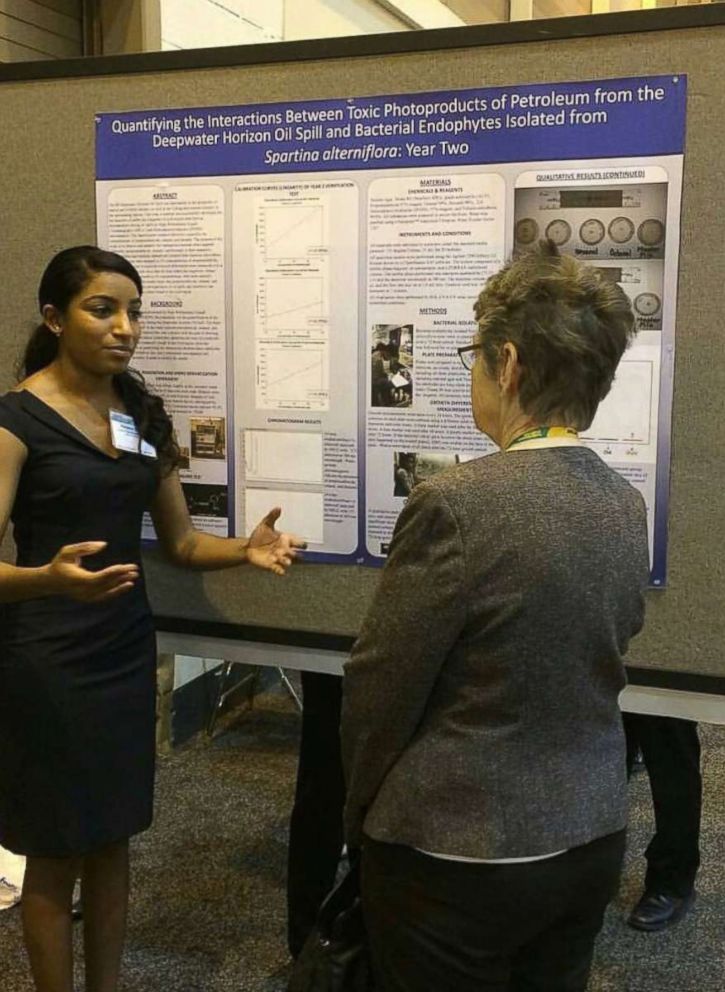 "I am currently developing a dispersant in the form of a powder. In order to develop dispersants, you really need to look at the molecular structure to see how it will affect the environment chemically," she explained. "That's what I'm working on right now and I'm trying to perfect it."
Cavé hopes her work will make an even bigger impact, and wants to advocate for other girls of color to work hard and pursue careers in STEM.
"Follow what you want to do no matter what," Cavé said of the advice she gives to other young women in STEM. "Maybe you don't look like them and they might not think that you know as much as they do, but you have to prove you do. "Keep your head down, and work really hard."
Editor's Note: A previous version of the story said that Keiana Cavé had been funded by Chevron. Both parties clarified that they did not have a business relationship.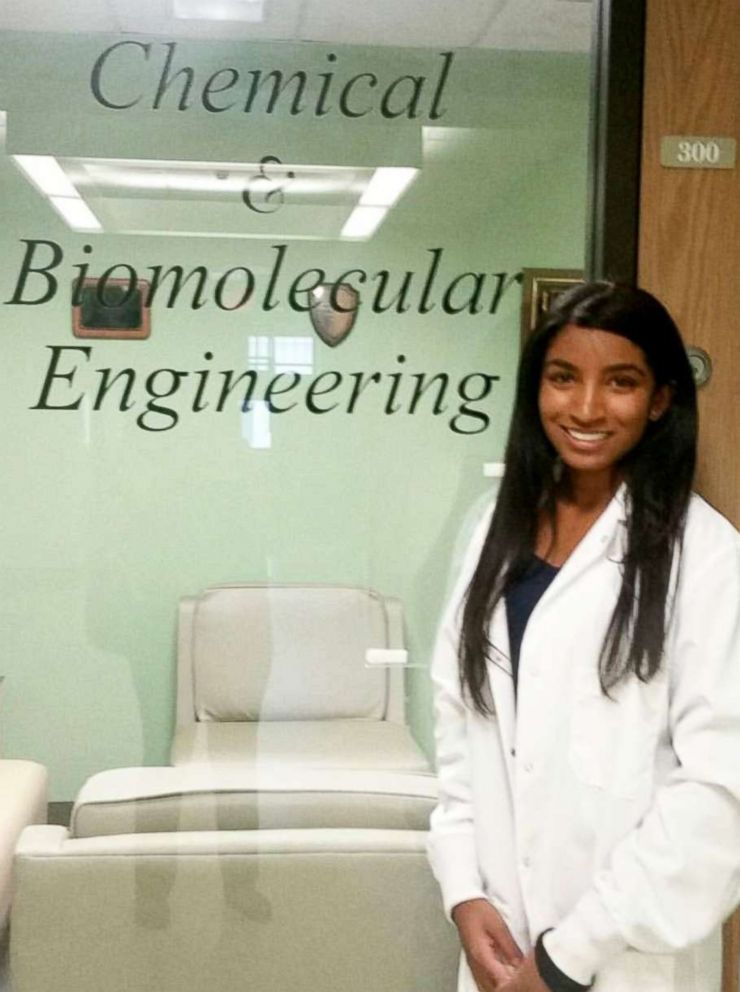 In celebration of Black History Month, "Good Morning America" highlighted African-American women who are changing the game, disrupting their industries and making a difference in their communities in a series called "Black Girl Magic." Explore the stories below: